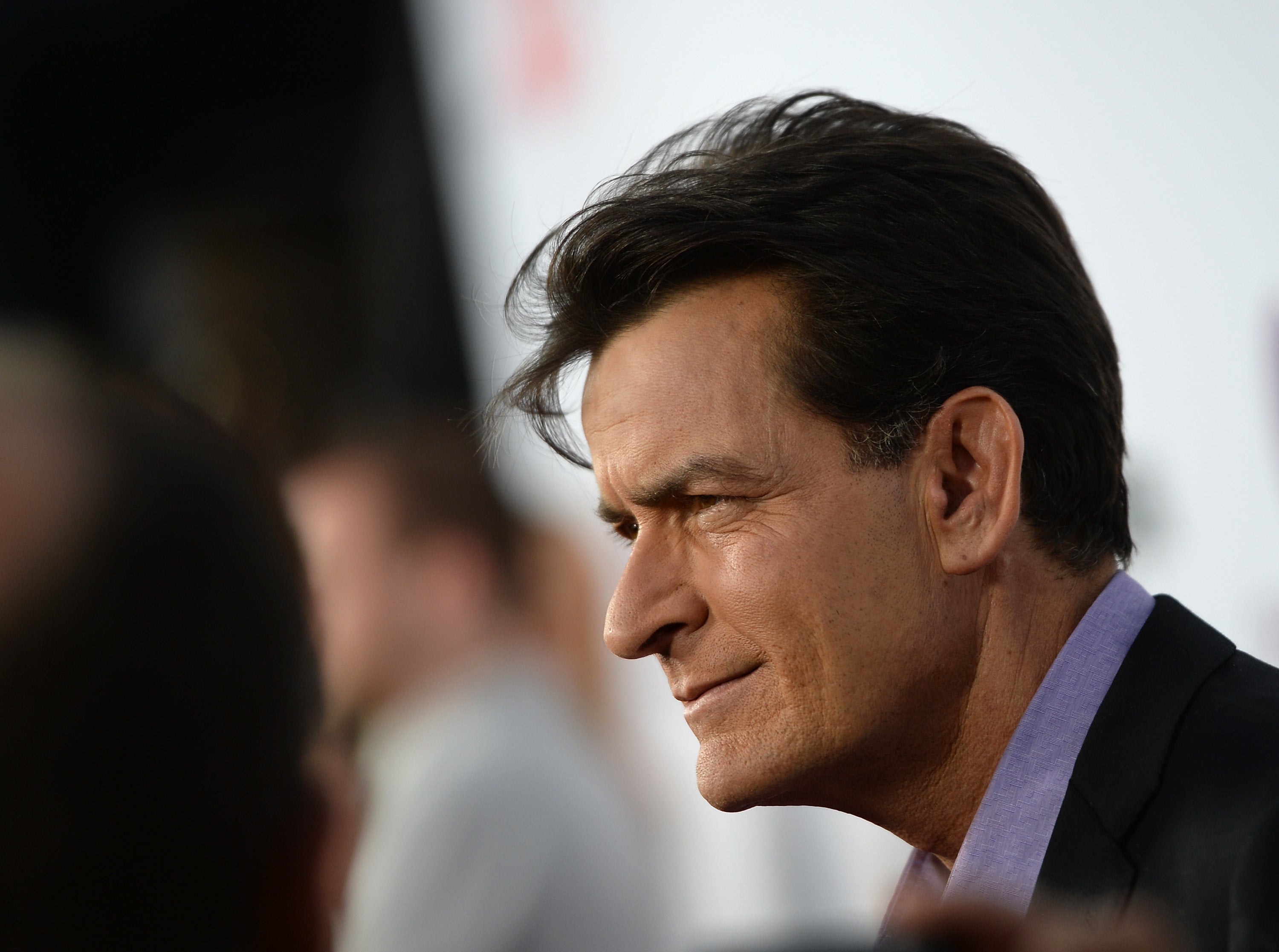 Researchers note a "Charlie Sheen effect" on HIV prevention
When Charlie Sheen went public with his HIV diagnosis last November, it generated widespread national attention to HIV and AIDS which may help improve prevention efforts, the authors of new a data analysis on the topic say.
Dubbed the "Charlie Sheen effect" by the researchers, the actor's public announcement of his condition corresponded with the greatest number of HIV-related Google searches ever recorded in the United States and record high levels of domestic news coverage of HIV. The study is published in the Journal of the American Medical Association (JAMA) Internal Medicine.
"Charlie Sheen's disclosure was a potential earth-shaking event for HIV prevention in the United States," study author John W. Ayers, Ph.D., of San Diego State University, California, said in a statement.
Ayers and his team used a Bloomberg Terminal to search public archives for news media coverage and Google Trends to track HIV and HIV-prevention engagement over the past dozen years.
The results showed that since 2004, news reports about HIV had decreased from a rate of 67 stories per 1,000 to 12 stories per 1,000 in 2015. But on the day of Sheen's announcement, there was a 265 percent increase in news reports mentioning HIV.
The researchers also reported a spike of about 2.75 million more Google searches than usual that included the term "HIV" on the day of the actor's announcement. Furthermore, they found 1.25 million more searches than expected including terms relevant to public health outcomes, such as "condoms," "HIV symptoms," or "HIV testing."
"While no one should be forced to reveal their HIV status and all diagnoses are tragic, Sheen's disclosure may benefit public health by potentially helping many learn more about HIV and HIV prevention," Ayers said.
Of course, other celebrities, including former NBA star Magic Johnson, have increased HIV awareness in the past with their public disclosures of the condition, but the researchers say Sheen's announcement could be different.
"With Sheen, unlike with Magic Johnson for instance, we have smartphones in our pockets that we can easily use to learn about HIV within seconds with a single search or click," said study coauthor Eric Leas, a student of health communication at the University of California San Diego. "At the same time, social media can expand the effect of Sheen's disclosure beyond the initial television broadcast as networks form around celebrities."
The authors point out that this potential coincides with major declines in HIV awareness and prevention.
According to the Centers for Disease Control and Prevention, of the 1.2 million people in the U.S. living with HIV, nearly 1 in 8 do not know they're infected. Early detection is important because starting on anti-HIV medications sooner can help people stay healthier longer, and also reduces the risk of infecting others.
Ayers said the public health community "may be missing the mark" in not using Sheen in any HIV awareness campaigns, though he acknowledges there are some challenges.
"Sheen is a controversial figure and it's incredibly hard to frame public health messages around a figure whose behavior, not unlike any non-celebrity or myself, may at times conflict with public health science," he said. Still, he said, "more must be done to make the Charlie Sheen effect larger and lasting."
Thanks for reading CBS NEWS.
Create your free account or log in
for more features.