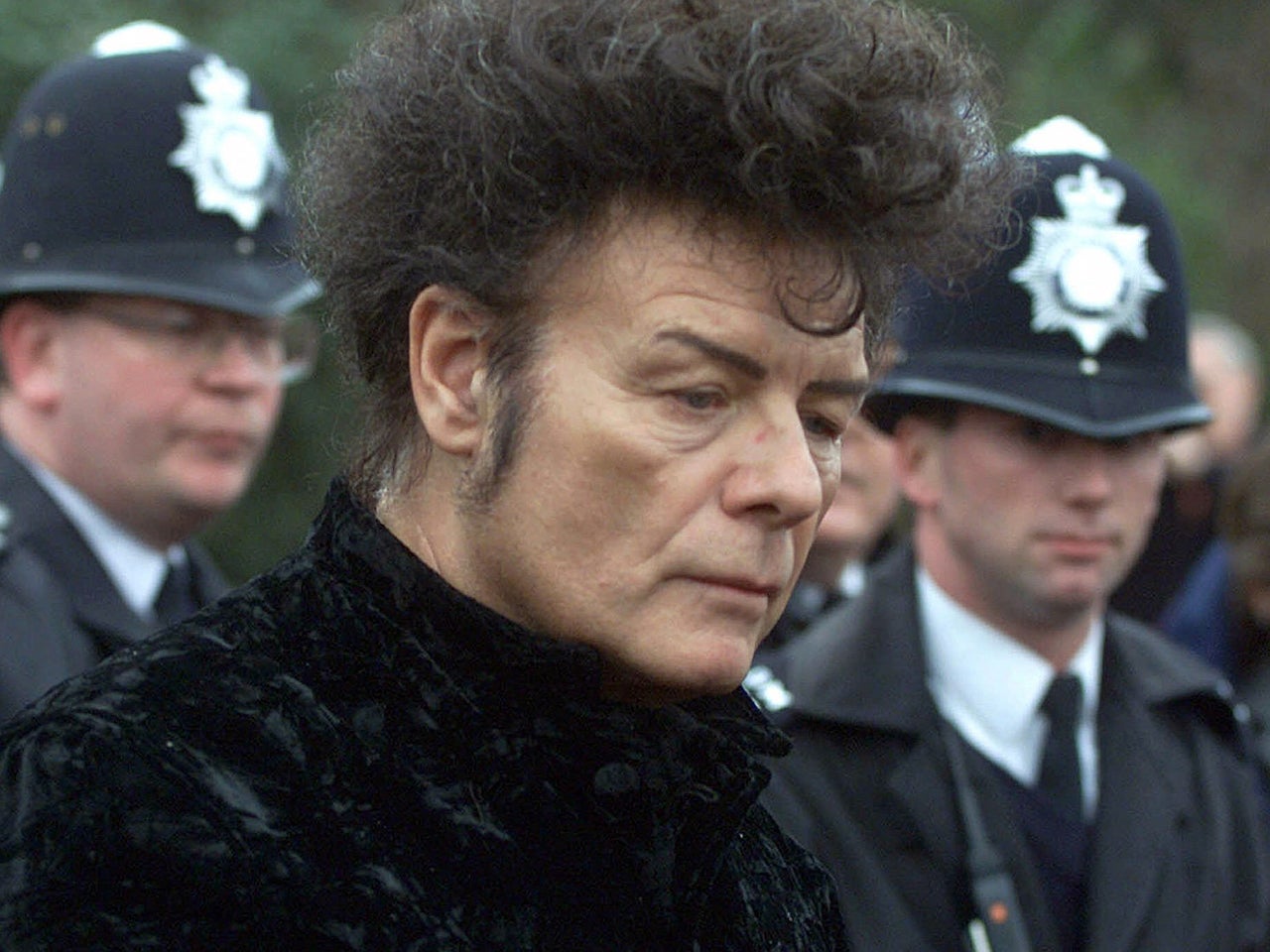 Reports: Ex-rock star arrested amid BBC sex scandal
LONDON Police investigating child sex abuse allegations against the late BBC television host Jimmy Savile arrested former glam rock star and convicted sex offender Gary Glitter on Sunday, British media reported, raising further questions about whether Savile was at the center of a broader pedophile ring.
Police would not directly identify the suspect arrested Sunday, but media including the BBC and Press Association reported he was the 68-year-old Glitter.
The musician, whose real name is Paul Gadd, made it big with the crowd-pleasing hit "Rock & Roll (Part 2)," a mostly instrumental anthem that has been a staple at American sporting events, thanks to its catchy "hey" chorus. But he fell into disgrace after being convicted on child abuse charges in Vietnam.
Sunday's arrest was the first in a widening scandal over Savile's alleged sex crimes, which started garnering attention earlier this month when a television documentary showed several women claiming that Savile abused them when they were teenagers. Hundreds of potential victims have since come forward to report similar claims to police against Savile, a much-loved children's TV presenter and disc jockey who died at the age of 84 last year.
Most have alleged abuse by Savile, but some said they were abused by Savile and others. Most claimed they were assaulted in their early teens.
The scandal has raised questions about whether the BBC, the publicly funded and trusted broadcaster, had ignored crimes it suspected over several decades. Its executives have apologized and vowed to uncover the true scale of the alleged abuse.
"The BBC's reputation is on the line," Chris Patten, the chairman of the BBC Trust, wrote in The Mail on Sunday newspaper. "The BBC risks squandering public trust because one of its stars over three decades was apparently a sexual criminal ... and because others - BBC employees and hangers-on - may also have been involved."
On Sunday, the BBC and Sky News showed footage of Glitter, who wore a hat, a dark coat and sunglasses, being taken from his home by officers and driven away.
Police would not directly identify the suspect, but when asked about Glitter a spokesman said the force arrested a man in his 60s early Sunday morning in London on suspicion of sexual offenses in connection with the Savile probe. He was released later Sunday and was due to return to a London police station in December for further questioning, police said. British police do not generally identify suspects under arrest by name until they are charged.
Glitter, known for his shiny jumpsuits and bouffant wigs, was jailed in Britain in 1999 for possessing child pornography, and convicted in 2006 in Vietnam of committing "obscene acts with children" - offenses involving girls aged 10 and 11. He was deported back to Britain in 2008.
In 2006, the NFL advised its football teams not to use the Glitter version of "Rock and Roll (Part 2)" at games.
One witness recently told a BBC-TV show that she once saw Glitter having sex with a schoolgirl in Savile's dressing room at the broadcaster's TV center in the 1970s. Glitter has denied the allegations.
Police have said that though the majority of cases it is investigating relate to Savile alone, some involve the entertainer and other unidentified suspects. In addition, some potential victims who reported abuse by Savile also told police about separate allegations against unidentified men that did not involve the BBC host.
The scandal has horrified Britain with revelations that Savile, the longtime host of the popular BBC shows "Top of the Pops" and "Jim will Fix It," allegedly cajoled and coerced vulnerable teens into having sex with him in his car, his camper van, and even in dingy dressing rooms on BBC premises. Police describe him as one of the worst sex offenders in recent history.
The BBC has set up an independent inquiry into the corporation's culture and practices in the years Savile worked there. It also launched a separate inquiry into why its managers shelved an investigation into the allegations.
But the scandal continues to put the broadcaster under pressure, and it seems likely that more people - either outside or inside the corporation - could be implicated.
"It could be the beginning of other high-profile arrests," Roy Greenslade, a journalism professor at London's City University, said in an interview with The Associated Press on Sunday.
Max Clifford, a prominent public relations guru, claimed that dozens of celebrities from the 1960s and 1970s have approached him to express fear that they could be drawn into to the scandal and criticized for their hedonistic behavior in the past.
Greenslade said that while Glitter's arrest must be a huge concern to the BBC, it is too early to say that the broadcaster's reputation is in crisis.
"If any BBC employee is shown to be involved, then there would be a nosedive in public trust," he said. "But nothing at the moment has been proven."
Thanks for reading CBS NEWS.
Create your free account or log in
for more features.