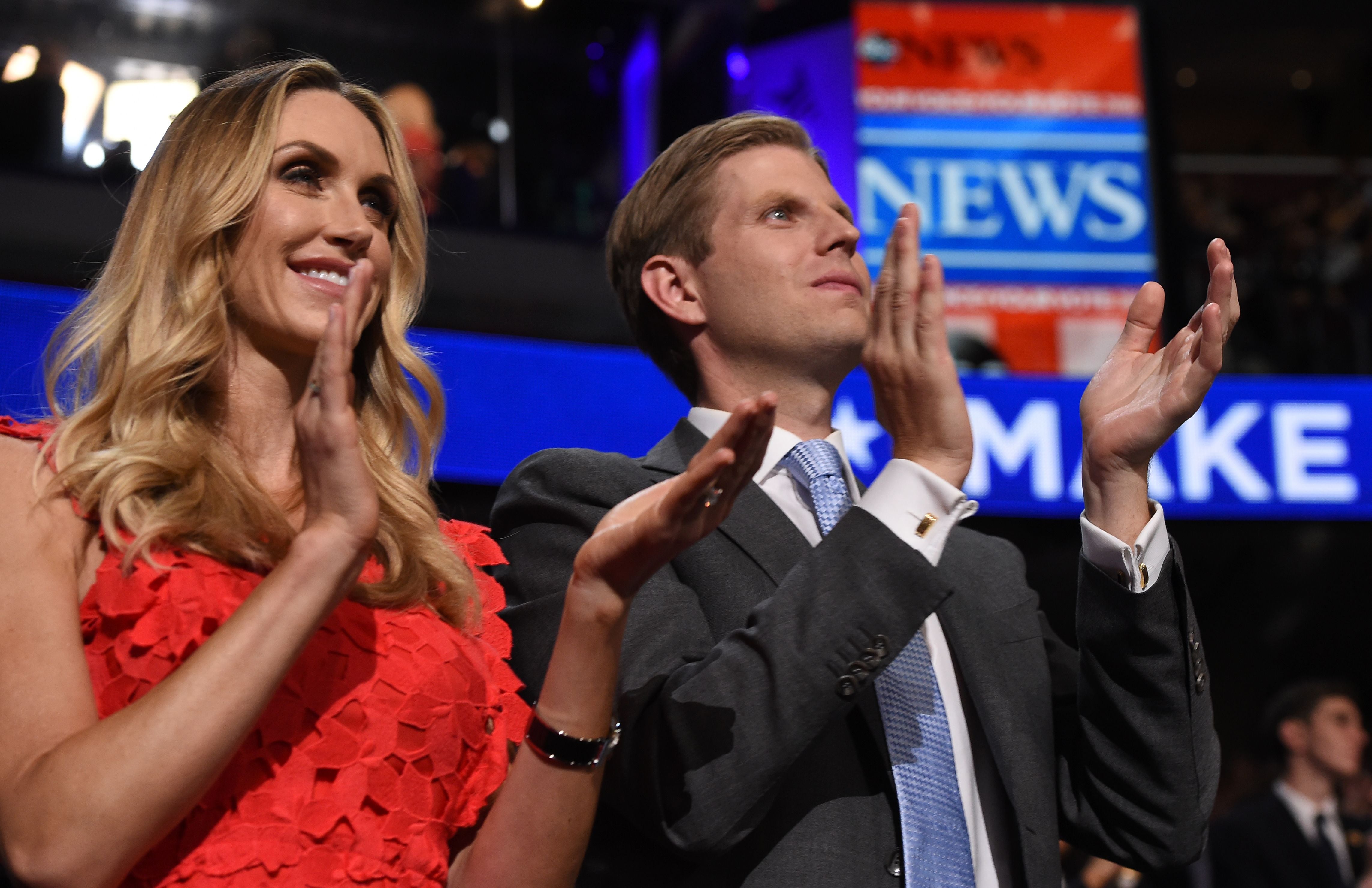 Report: Lara Trump invites Alabama voters to Trump event in Florida in robocall
President Trump's daughter-in-law Lara Trump is calling on Alabama voters to join the Trump campaign at an event in Florida.
According to AL.com, Trump recorded a robocall for Moore supporters inviting them to the president's appearance in Pensacola, Florida next Friday.
"Hi, this is Lara Trump, calling on behalf of my father-in-law, President Donald Trump," the recording says. "I'm incredibly excited to invite you to an event in your area. A special rally event featuring President Donald Trump will take place on Friday, December 8th at the Pensacola Bay Center."
While voters in central Alabama would have to travel over three hours to attend the event in Florida, the recording does not mention the state's senate race or Moore by name at any point.
The White House has maintained that the president would not be making any stops in Alabama to stump for the candidate and called for the voters of Alabama to decide Judge Roy Moore's fate as he faces numerous allegations of sexual misconduct, many of which were with underage girls in the 1970's.
"The president believes that these allegations are troubling and should be taken seriously, and he thinks that the people of Alabama should make the decision on who their next senator should be," White House Press Secretary Sarah Huckabee Sanders said late las month.
But in a series of Monday morning tweets, the president appeared to shift from distancing himself from the Moore campaign, to throwing his support behind the candidate in an online endorsement.
He went on to deride Moore's Democratic opponent Doug Jones as a "Pelosi/Schumer puppet."
As voters prepare to head to the polls on December 12 for the special election, a new CBS News poll found 71 percent of Alabama Republicans say the allegations against Roy Moore are false, and those who believe this also overwhelmingly believe Democrats and the media are behind those allegations.
Thanks for reading CBS NEWS.
Create your free account or log in
for more features.