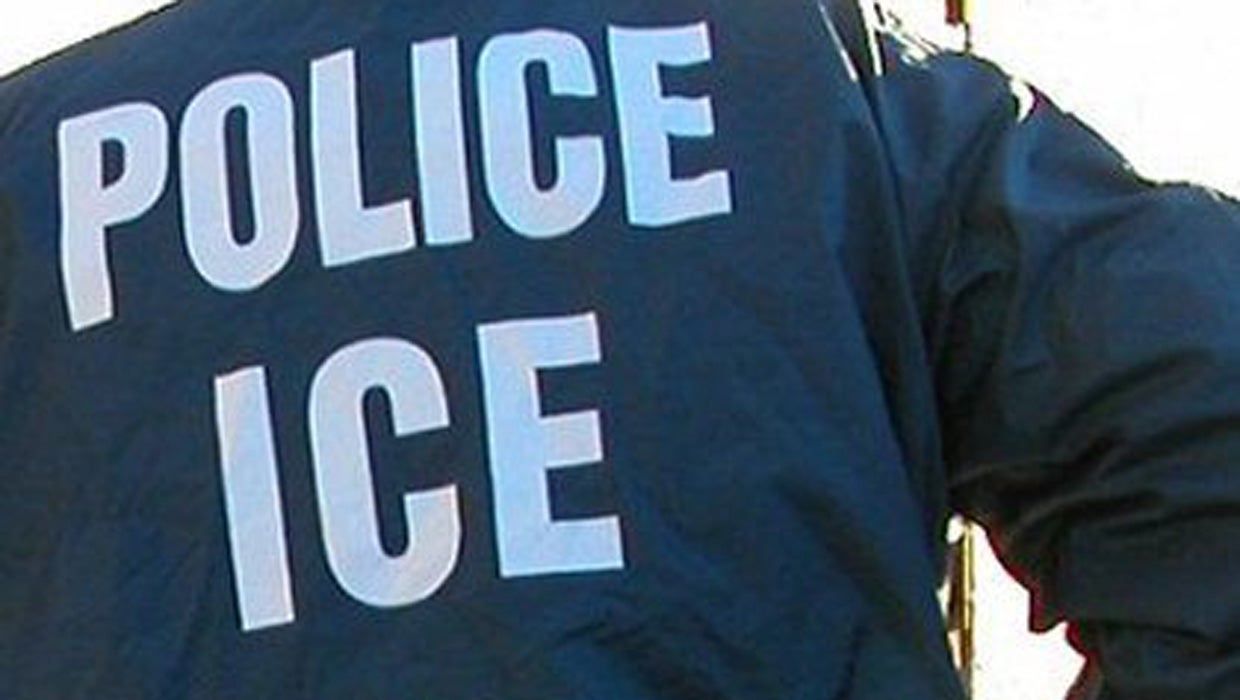 Report: 36K criminals freed while awaiting deportation
NEW YORK - The U.S. Immigration and Customs Enforcement (ICE) released 36,007 convicted criminal aliens last year who were awaiting the outcome of deportation proceedings, according to a report issued Monday by the Center for Immigration Studies.
The group of released criminals includes those convicted of homicide, sexual assault, kidnapping and aggravated assault, according to the report, which cites a document prepared by the ICE.
A majority of the releases were not required by law and were discretionary, the organization says.
According to the report, the 36,007 individuals released represented nearly 88,000 convictions, including:
193 homicide convictions
426 sexual assault convictions
303 kidnapping convictions
1,075 aggravated assault convictions
1,160 stolen vehicle convictions
9,187 dangerous drug convictions
16,070 drunk or drugged driving convictions
303 flight escape convictions
In a statement which accompanied the findings, Jessica Vaughan, the director of policy studies for the Center for Immigration Studies, called the number of criminal aliens released "shocking."
"This information is sure to raise concerns that, despite professions of a focus on removal of criminal aliens, Obama administration policies frequently have allowed political considerations to trump public safety factors and, as a result, aliens with serious criminal convictions have been allowed to return to the streets instead of being removed to their home countries," Vaughan said.
She went on to add that the ICE could use more detention capacity and said the agency should be asked to "track and disclose what additional crimes may have been committed by these individuals after their release."
"Studies have shown that fewer than a quarter of aliens who are released from custody while awaiting the outcome of immigration proceedings will show up for immigration court to finish their case. The departments of Homeland Security and Justice should be asked to disclose how many of these criminal aliens became fugitives after their release from ICE custody," she continued.
The ICE issued a statement in response to the report, saying that most of the individuals described in the report were released under restrictions, such as GPS monitoring, telephone monitoring, supervision or surety bond.
The organizations said that in some cases, the ICE was required by law to release the individuals from custody.
"The releases required by court decisions account for a disproportionate number of the serious crimes listed in the report. For example, mandatory releases account for over 75% of the homicides listed," the statement said. "Others, typically those with less serious offenses, were released as a discretionary matter after career law enforcement officers made a judgment regarding the priority of holding the individual, given ICE's resources, and prioritizing the detention and removal of individuals who pose a risk to public safety or national security."
But, Vaughan said in an email to Crimesider Tuesday that ICE's response is "hardly reassuring." She said the fact that the agency is admitting to having released 25% of the homicide convicts listed by their own choice is "truly alarming."
"What possible justification could there be for freeing a murderer who is being deported? Dozens of times?," she asked.
Thanks for reading CBS NEWS.
Create your free account or log in
for more features.