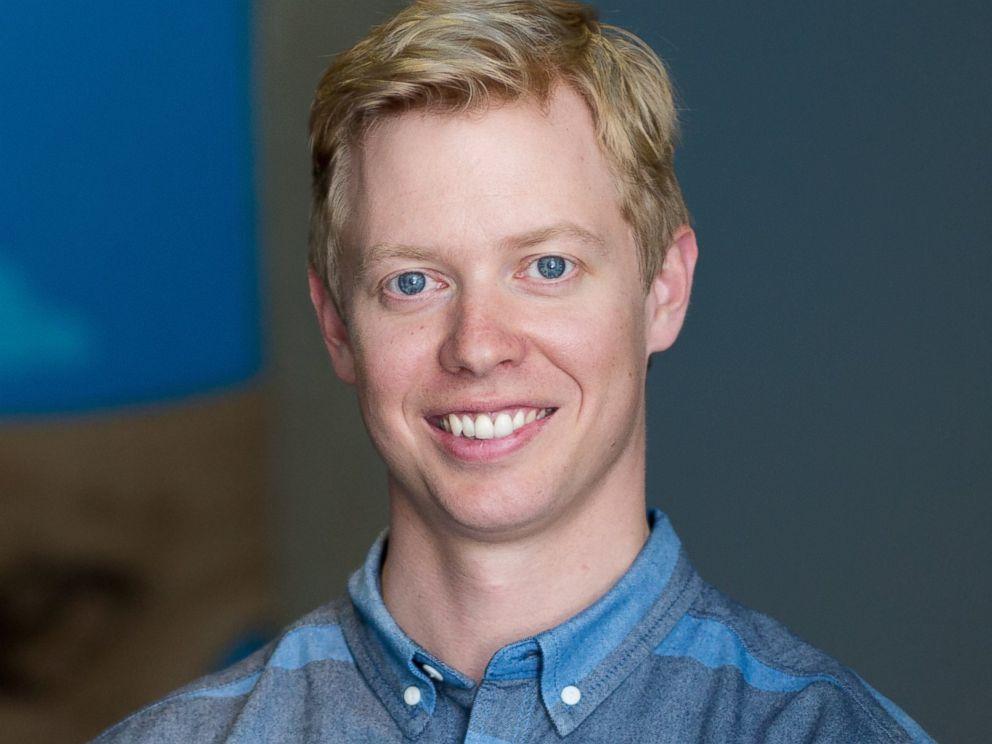 Reddit CEO apologizes for meddling with Trump supporters' posts
The CEO of Reddit, a site that prides itself on enabling users to "be their true selves" online, is in damage control mode after admitting to using his administrative power to edit comments that were critical of him on a popular pro-Trump forum.
Steve Huffman revealed last week that he edited posts on a forum called "the_donald," a highly active "subreddit" for supporters of the president-elect. Huffman replaced mentions of his name with the names of the leaders of the pro-Trump forum, essentially re-directing the vitriol he received to target those leaders instead.
"I abused my power to give the bullies a hard time," he told The Washington Post Friday by phone. Huffman said he thought of the edits as a joke: a way to push back against Reddit users who had been harassing him for months, the paper reported.
The forum's users are known for circulating conspiracy theories and fake news and trolling other Reddit users with pro-Trump messages, according to The Post.
Reddit users on the forum caught the edits themselves, sharing before-and-after screenshots of the altered posts. Huffman then fessed up in another post, writing: "Hey Everyone, Yep. I messed with the ... comments." He explained that he deleted his own user name from the comments and replaced it with "the_donald" moderators' handles for about an hour.
"As much as we try to maintain a good relationship with you all, it does get old getting called a pedophile constantly. As the CEO, I shouldn't play such games, and it's all fixed now. Our community team is pretty pissed at me, so I most assuredly won't do this again," he wrote.
Users on the forum slammed Huffman, who has consistently maintained that Reddit administrators would not interfere with users' posts that stay within the website's guidelines.
"This is a HUGE deal. Like, way more than some people even realize," one Reddit user, @KindaConfusedIGuess, posted Friday. "Reddit is f****d. Trust nothing."
"Wow, so they can literally just edit someone's post and make it say whatever they want? That's scary. Full-on Orwellian," wrote @DankoJones84.
"REDDIT ADMINS HAVE STOLEN THE VOICE OF ITS USERS," said @WarOfTheFanboys.
Huffman told The Post that he intended the swap the names for a few hours in order to give the forum's moderators a taste of the harassment he goes through on a regular basis, and then swap it all back.
Shortly before this controversy blew up on the site, Reddit had taken down another controversial thread known as "pizzagate" involving many of the same users from "the_donald" forum. "Pizzagate" promoted a fake news story claiming that a popular Washington, D.C. pizza restaurant was a front for a child trafficking ring involving top leaders of Hillary Clinton's campaign. After the hashtag #pizzagate went viral on social media, restaurant staff started receiving hundreds of hate messages and even death threats.
Last Wednesday, Reddit administrators banned the "pizzagate" thread, calling it "a violation of our content policy. ... We don't want witchhunts on our site."
"It's been a long week here trying to unwind the r/pizzagate stuff," Huffman wrote in his post on "the_donald" forum.
Huffman, a co-founder of Reddit, took the reins of the company in 2015 after then-interim CEO Ellen Pao resigned in the midst of a firestorm over how Reddit could balance its say-anything ethos while also protecting users against a rising tide of harassment, hate speech, and posts inciting violence. As she attempted to calibrate Reddit's stance against hate speech, Pao herself faced an onslaught of online attacks by Reddit users.
After Huffman assumed the CEO job he instituted new policies on what can and cannot be said on Reddit.
In another post on Monday, a moderator on "the_donald" said its followers "will not be silenced" and will continue posting on Reddit unless the entire forum is banned. If that happens, the moderator said, next steps will be posted on Twitter.
Thanks for reading CBS NEWS.
Create your free account or log in
for more features.