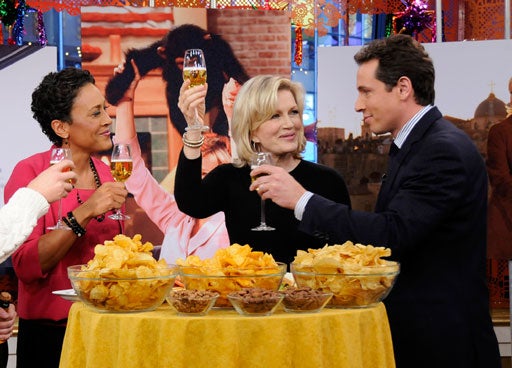 Recession May Have Lasting Impact On Kids
The current recession could be over by the year's end, but its impact on children will continue through next year and may virtually erase decades of improvements in American children's well-being, according to a new report by the Foundation for Child Development.
The recession's impacts -- especially on poor and very young children -- could be profound unless policies are changed to help strengthen families in times of hardship and to acknowledge the importance of early childhood education, child advocates said Wednesday.
"We should be doing a lot more to invest in children and youth, and it's pretty clear we're not doing that," Ruby Takanishi, president of the Foundation for Child Development, said Wednesday in Washington, in a presentation of the foundation's latest report.
The Foundation's Child and Youth Well-Being Index Project at Duke University recently issued its annual composite assessment of children's well-being. Along with updating the index through 2007, the assessment concludes that through 2010, virtually all the progress made in family economic well-being since 1975 will be wiped out because of the recession, taking a lasting toll on children. The projection is based on the analysis of data from past recessions and economic forecasts for the future.
The report provides a composite child well-being index based on 28 indicators, organized into seven domains, including family economic well-being, health, safety and behavioral concerns, and educational attainment. Each year's results are measured against figures from 1975, when the index started. While the index has shown ups and downs in children's quality of life over the years, predictably correlating with recessions, the index could fall back to 1975 levels by 2010 largely because of a decline in families' economic well-being.
The index "forces us to recognize children don't just go to school, don't just have good health or bad health, they're not just emotional creatures -- they're all of those things and more," said Duke Professor Ken Land, the author of the study. "There is a high probability of a reversal of decades of improvements. It's important leaders be aware of things that will occur, and that actions can be taken to ameliorate them at all levels of society."
The percentage of children in poverty is likely to peak at 21 percent in 2010, the report says, comparable to figures from past recessions. Twenty-seven percent of children -- 8 million -- will likely have at least one parent not working full time year-round in 2010. Median family income is expected to drop for all families but especially for single male-headed households.
Along with the direct impact of the decline in families' economic well-being, children will likely suffer from a range of indirect effects of the recession, the report forecasts. Obesity may rise from parents' reliance on cheap meals, behavioral problems could increase if adolescents who are not in school cannot find jobs, and state and local budget cuts could limit the availability of pre-kindergarten programs.
Early childhood educational programs should be considered more seriously by policymakers and society at large, said Barbara Bowman, the chief officer for early education for Chicago Public Schools and a consultant for the U.S. Secretary of Education Arne Duncan.
No Child Left Behind "has pushed the education system into thinking life begins at nine," she said. "There is the continued reluctance to see young children as serious learners," in spite of evidence proving the significance of early learning.
"The recession is simply going to exacerbate that," she said.
Many states are putting their investments in children's services on hold or decreasing them. In Illinois, for instance, cuts in funding for early childhood education mean as many as 10,000 children in Chicago will lose access to pre-school, Bowman said. Still, she said, she was optimistic for policy changes at the federal level.
"For the first time in a long time, we do have a president who gets it, who really understands the importance of early childhood care and education," she said.
Along with educational policy, federal lawmakers should also re-examine the "flawed and fraying" social safety nets for families, said Gregory Acs, a senior fellow at the Urban Institute, a nonpartisan think tank.
"In the 1990's, we transformed the social safety net to be a work-based system," he said. "Now we're confronted with the question of how does a work-based social safety net work when there are no jobs."
Programs like the Supplemental Nutrition Assistance Program -- which provides food stamps -- prove more useful during recessions, Acs said, but other programs like the Earned Income Tax Credit are not as helpful when parents lose their jobs.
Work-based programs are important, Acs said, but welfare programs need to be more responsive to times of higher unemployment. Nutritional and educational programs should also do more for young children in extreme poverty, he said, since enduring consistent poverty from infancy to the age of five has proven to have more lasting consequences than for older children.
"Given what we know about the timing of the recession, we have to focus on the long term," he said. "The kids who were poor before the recession will be poor after it ends."
Acs also suggested more public outreach to parents to remind them, he said, that "even though you lost your job, you're still a parent. You still have to focus on your kids' well-being."
Thanks for reading CBS NEWS.
Create your free account or log in
for more features.