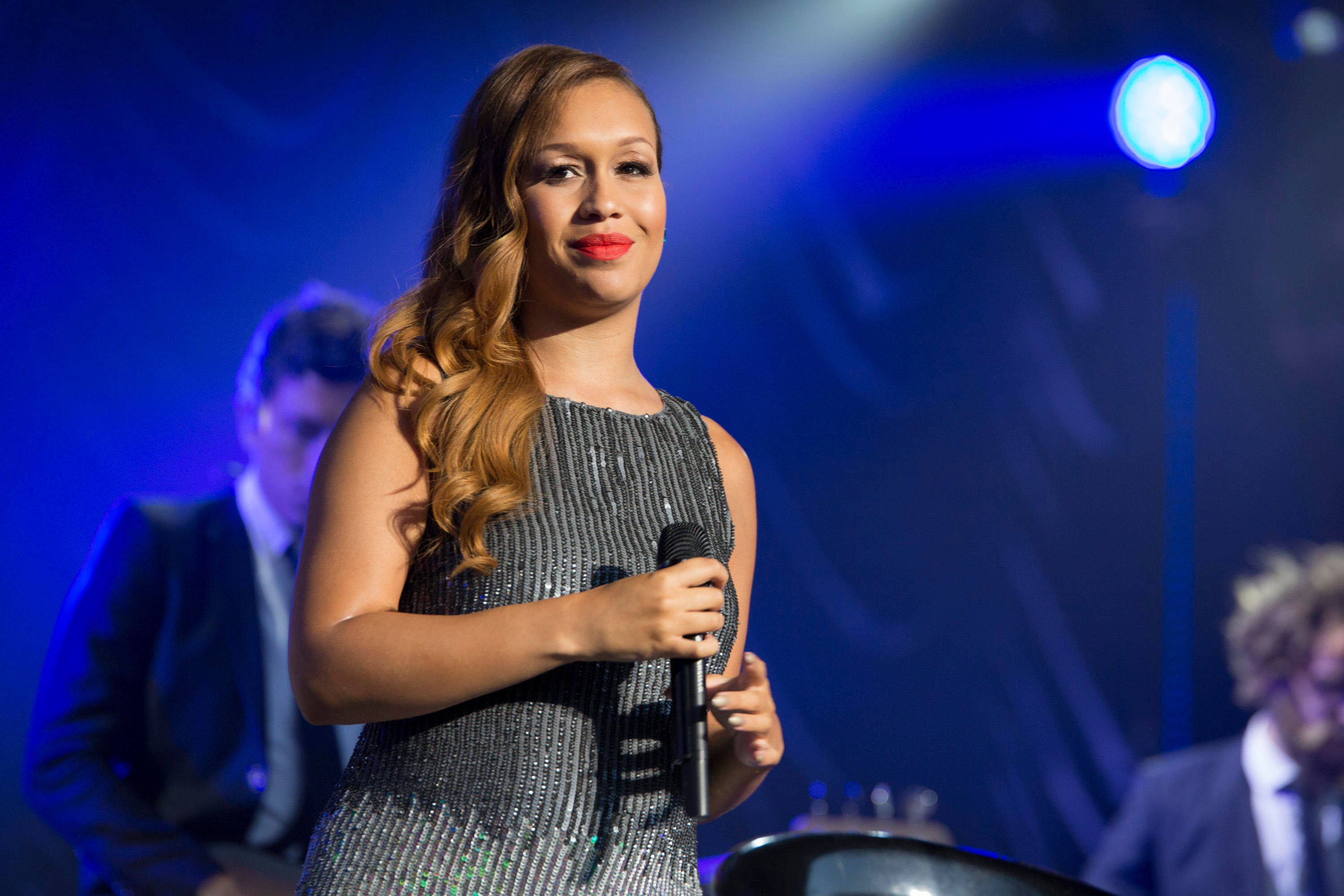 Singer Rebecca Ferguson wants to perform "Strange Fruit" at Trump's inauguration
Rebecca Ferguson, the runner up on the UK's "X Factor," says she would perform at President-elect Donald Trump's inauguration ceremony -- under one condition.
On Twitter, Ferguson released a statement that she was approached by Mr. Trump's inauguration team.
The singer has requested that if she does perform on January 20 in Washington, D.C., she would like to sing "Strange Fruit," which is one of the best-known songs about racism in America.
"If you allow me to sing 'Strange Fruit,' a song that has huge historical importance, a song that was blacklisted in the United States for being too controversial," Ferguson started in her statement.
"A song that speaks to all the disregarded and down trodden black people in the United States. A song that is a reminder of how love is the only thing that will conquer all the hatred in this world, then I will graciously accept your invitation and see you in Washington," the statement read.
Her response has sparked passionate responses on social media.
Some tweets were supportive of the singer. Other tweets read that if Mr. Trump's team agreed to the performance it would be an historic move.
The lyrics to "Strange Fruit" are a haunting illustration of racism in the United States. Songwriter Abel Meeropol wrote the poem and song in the 1930s after he saw a photograph of two black men hanging from a tree after they had been lynched by a mob.
The song was first famously performed by legendary jazz musician Billie Holiday in 1939, and then later by Nina Simone. Holiday once said that when she first performed "Strange Fruit" at a New York cafe, it stunned the audience.
"There wasn't even a patter of applause when I finished," she would later wrote in her autobiography. "Then a lone person began to clap nervously. Then suddenly everybody was clapping."
Although Ferguson has announced that she would consider performing at the inauguration ceremony under certain conditions, she has not indicated whether Mr. Trump's inauguration team has accepted her terms.
CBS News has reached out to Mr. Trump's media team for a response, but has not heard back in time for the publication of this story.
Thanks for reading CBS NEWS.
Create your free account or log in
for more features.