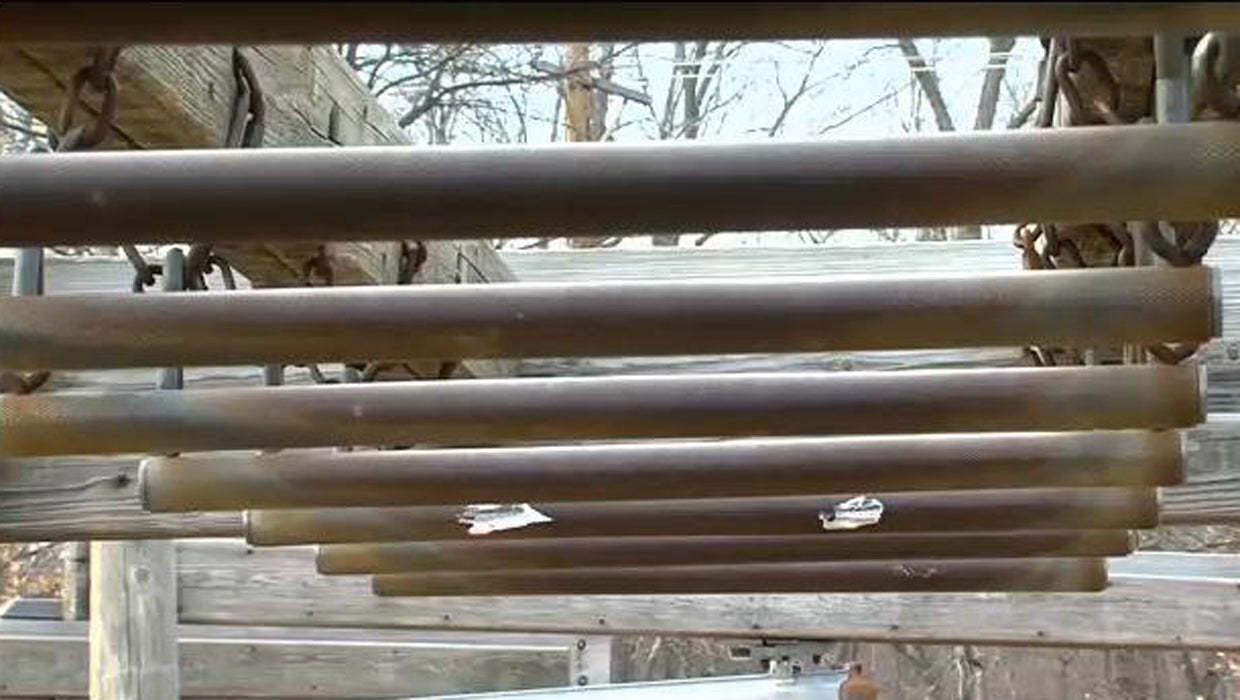 Razor blades glued to Ill. playground equipment injure child
EAST MOLINE, Ill. - Authorities in a western Illinois community are investigating after they discovered a dozen razor blades glued to playground equipment in an East Moline city park. The razor blades were discovered Monday in the community's Millennium Park after a 2-year-old boy sliced his finger on a razor. The laceration was minor.
Police Lt. Brian Foltz told the Quad-City Times that officers are "always doing park checks," but authorities aren't sure how long the blades had been attached to the playground equipment.
He says police also canvased the city's other parks, but haven't found any other razor blades.
The Times reported that no suspect had been caught as of Tuesday afternoon. East Moline Police Capt. John Reynolds said that the investigation is ongoing and that, once caught, the suspect will face a Class X felony of aggravated battery to a child, which carries a penalty of 6-to-30 years in prison.
"The seriousness of this is pretty evident," Reynolds told the paper. "Any time you put razor blades on playground equipment where children play, it's very serious. The way they were put on there shows someone wanted to do harm to a child."
Thanks for reading CBS NEWS.
Create your free account or log in
for more features.