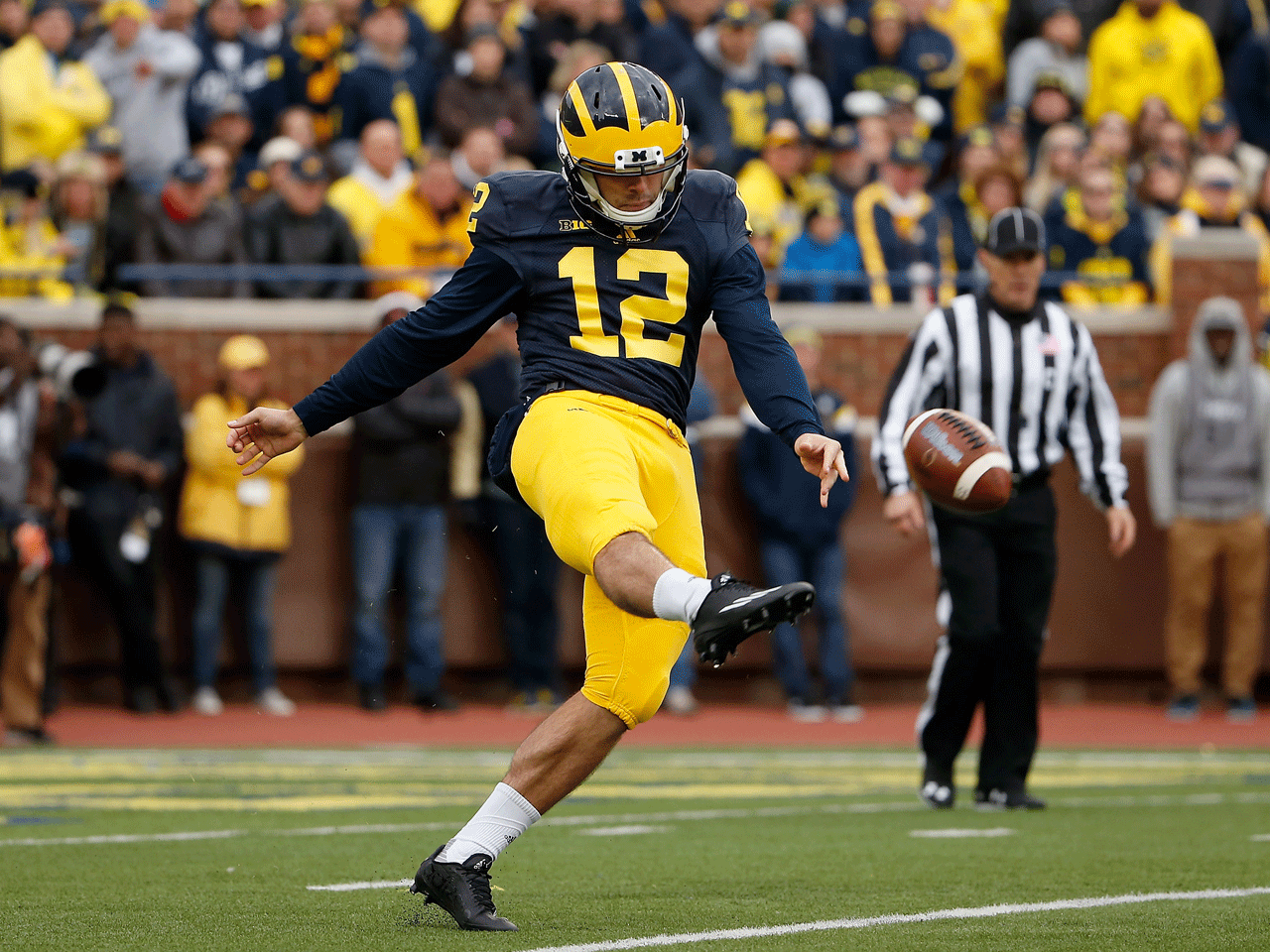 Punting error leads to death threats for Michigan's Blake O'Neill
Up two points, with ten seconds on the clock, the University of Michigan looked ready to hand Michigan State its first defeat of the season on Saturday.
But then, the unimaginable happened, reports Adam Zucker, host of "College Football Today" on CBS.
Punter Blake O'Neill, 22, fumbled the ball, popping it right into the hands of Michigan State's Jalen Watts-Jackson who raced 38 yards for a touchdown.
The Spartans won on that play, 27-23.
It crushed the dreams of Wolverines fans everywhere.
"They played their guts out and played winning football, overcame so much and we messed up the play at the end," Michigan coach Jim Harbaugh said.
Detroit Free Press writer Drew Sharp said it was an unbelievable end.
"Even in the press box, our jaws dropped, wondering how the heck could this have happened," Sharp said. "The fans stayed in that stadium for a good 15 minutes after that game ended, stunned."
Once the shock wore off, fans turned to social media, some hurling insults and death threats at the Australian-born O'Neill in tweets that have since been deleted.
On Sunday, Michigan interim Athletic Director Jim Hackett fired back in a letter saying: "Today I awake to the shocking reality that our community who care so much about this program would send hurtful, spiteful and vicious comments to one of our students....i'm asking that our community not lose this game twice by condoning thoughtless comments..."
Sharp said he agrees with Hackett that the threats were a step too far.
"Mistakes are gonna happen," Sharp said. "It's sports. You can even say, 'You know what, kid, unfortunately you blew it.' It stops there. The fact that you're making threats against his life, and making a concern for his personal safety - that crosses the line."
Michigan State didn't celebrate for long.
Jalen Watts-Jackson -- the player who scored the game-winning touchdown -- dislocated his hip on the play. He underwent surgery and will be out for the rest of the season.
The Spartans are still very much in contention for the College Football Playoff -- with the big one against Ohio State toward the end of November.
Thanks for reading CBS NEWS.
Create your free account or log in
for more features.