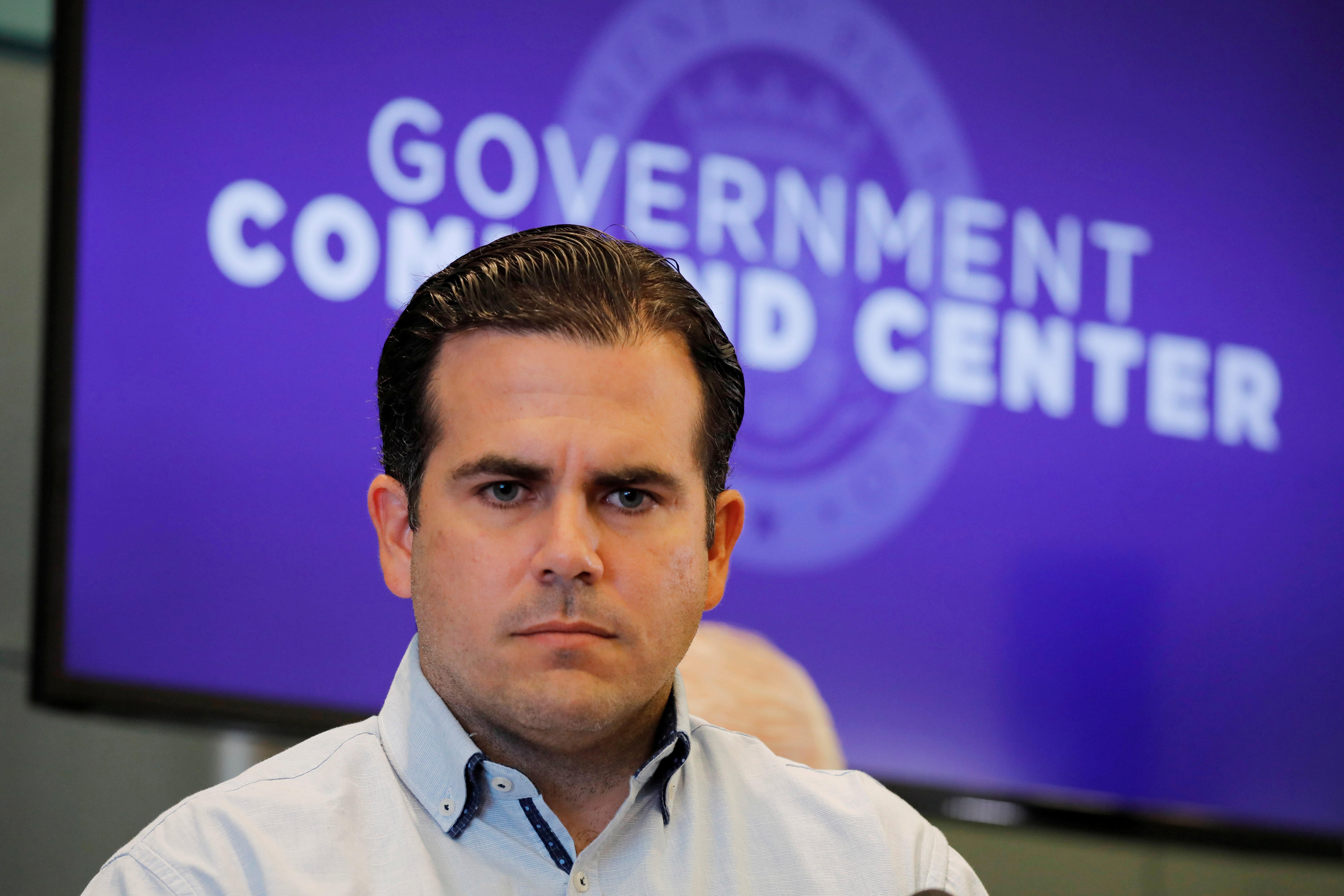 Puerto Rico Gov. Ricardo Rossello calls for "equal treatment" in relief efforts
Puerto Rico Governor Ricardo Rossello is in Washington to appeal to legislators and the White House for help in the in the wake of Hurricane Maria, a relief effort that he called a fight for "all U.S. citizens."
"What we're searching for is the best resources for our people so that we can get out of the emergency so that we can stabilize and rebuild again," he told reporters as he stood next to Sen. Marco Rubio, R-Florida, after their Thursday morning meeting on Capitol Hill.
"We really want to take all of the big picture into consideration, recognizing that we're in this together," Rosello said, adding a plea for the kind of aid other storm-ravaged states have received. "We need equal treatment, we need all the resources we can get." Shortly before Hurricane Maria flattened Puerto Rico, Hurricane Harvey dumped record amounts of water on Texas, and Hurricane Irma devastated parts of Florida.
Rossello, who is also meeting with President Trump on Thursday, commended the work the federal government has done so far, but when asked what message he wanted to deliver to the president, he told reporters, "We need to recognize there's still a lot of work to go ahead."
"There's still things we need to surface from the emergency. We'll be talking about those issues, what our pressing needs are at the current moment but also looking forward to recovery and rebuilding efforts," Rosello said of the topics he planned to broach with Mr. Trump.
The president has continued to defend the federal response to the ongoing crisis in Puerto Rico after the hurricane, but he suggested it would have its limits, tweeting just last week that the federal government "cannot keep FEMA, the military and first responders" in Puerto Rico forever.
Rossello wants to impress upon Washington that even if the situation in Puerto Rico looks like it's improving, risks remain. "In these emergencies, things might have appearance that they're stabilizing at one point, but you always have future problems that can arise like public health emergencies," he warned.
Rubio, too, said he was concerned about whether resources were being adequately allocated or targeted in an appropriate way.
"The Army Corps of Engineers has been on the ground there now for three weeks," he said. "They apparently, according to the government of Puerto Rico, have yet to execute on a power restoration contract, to begin the power restoration work, even the immediate work. So that's concerning, and we need to see what are the impediments for things like that happening."
But after Congress finishes its all-night session on the budget resolution, the Senate will begin work on passing a disaster relief package, Rubio told reporters.
But the package does not address the liquidity issues in Puerto Rico, to enable it to adequately access funds to continue basic government operations. And that could lead to a government shutdown, a situation Rubio said would be cataclysmic.
Thanks for reading CBS NEWS.
Create your free account or log in
for more features.