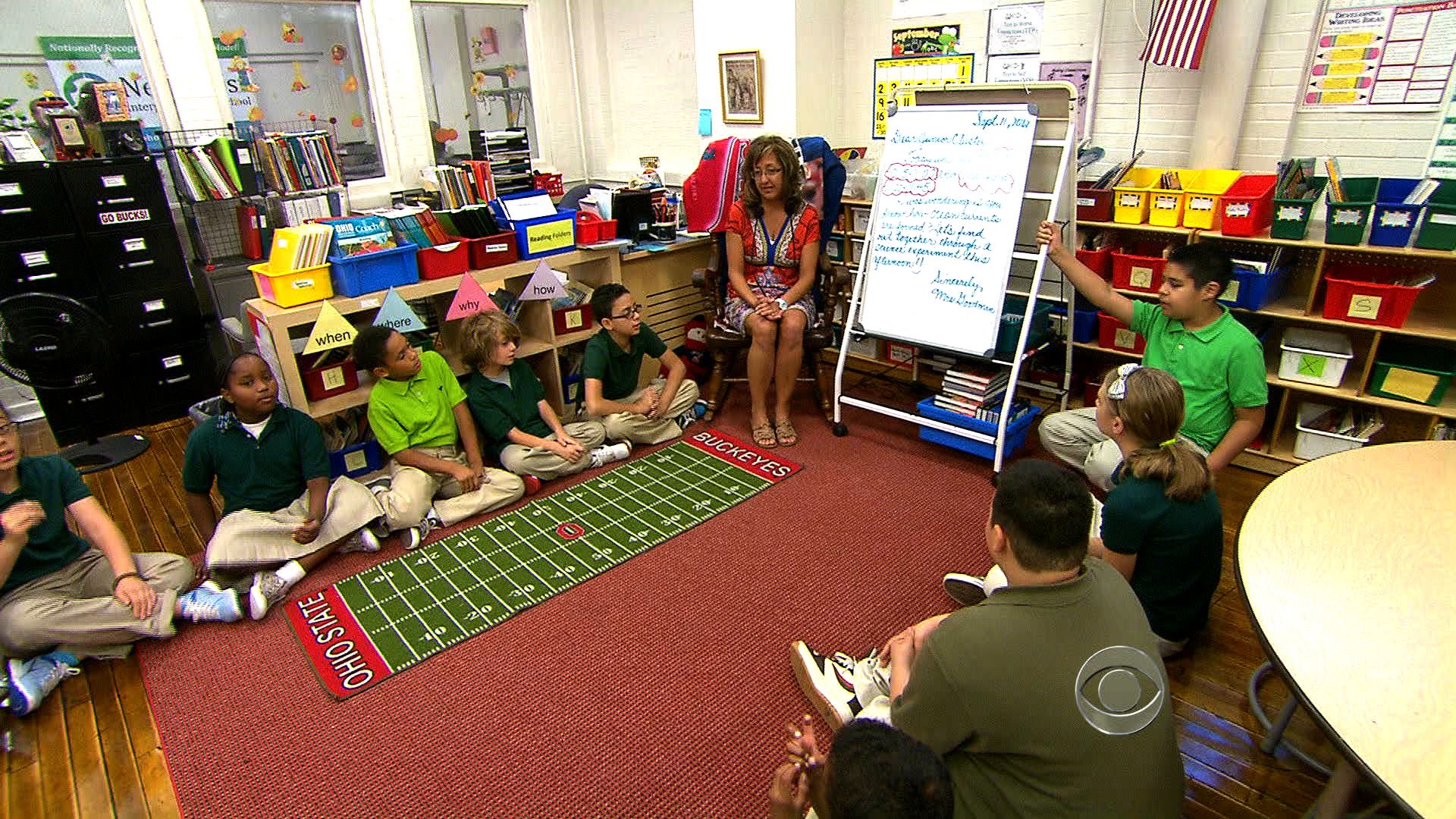 Public, charter schools team up in Cleveland
(CBS News) CLEVELAND - For years, public schools in Cleveland had some of the worst test scores in America; only 7 percent of their students went on to college.
But a unique partnership between traditional schools and high-performing charter schools is turning that around.
N.J. takes over troubled Camden schools
Chicago plans 54 school closures to cut $1B deficit
Schools shift from textbooks to tablets
Cleveland police officer Charmin Leon wanted only the best for her 10-year-old son, Roberto, who had failing grades and discipline problems in class.
So finding the right school was imperative.
"As a parent you realize if you are hearing about these behavior issues, then where's the learning taking place?" said Leon.
She found what she was looking for here at the Near West Inter-generational Charter School, one of nine new charter schools in Cleveland transforming the educational landscape.
The classrooms are quiet and small — 15 kids or less. There's individual instruction from teachers on everything from public speaking to personal etiquette.
And there's daily mentoring from upperclassmen, even senior citizens — all part of a new multi-generational approach to learning.
"It's a big relief for our family and for him as well. He actually says, 'I enjoy a challenge,' now. What? Really? Where did that come from?" said Leon.
Alan Roskamm is happy to hear that kids like school. A retired businessman and Cleveland native, Roskamm is re-opening shuttered schools across Cleveland.
He's the CEO of a group of charters known as "breakthrough schools."
"Our schools demonstrate, if they do nothing else, that there's nothing wrong with the children. That in the right environment they can thrive," said Roskamm.
"Breakthrough" uses three different models for learning.
At Near West there's more nurturing; Citizen's Academy stresses personal responsibility and civic values, while Village Prep is run with almost military-style precision.
You can read the results in the math scores; up nearly 90 percent, or science, up more than 154 percent.
"Many people will say you have to fix poverty before you can fix education. We believe it is upside down. The only way to fix poverty is to provide our children with a quality education," said Roskamm.
Thanks for reading CBS NEWS.
Create your free account or log in
for more features.