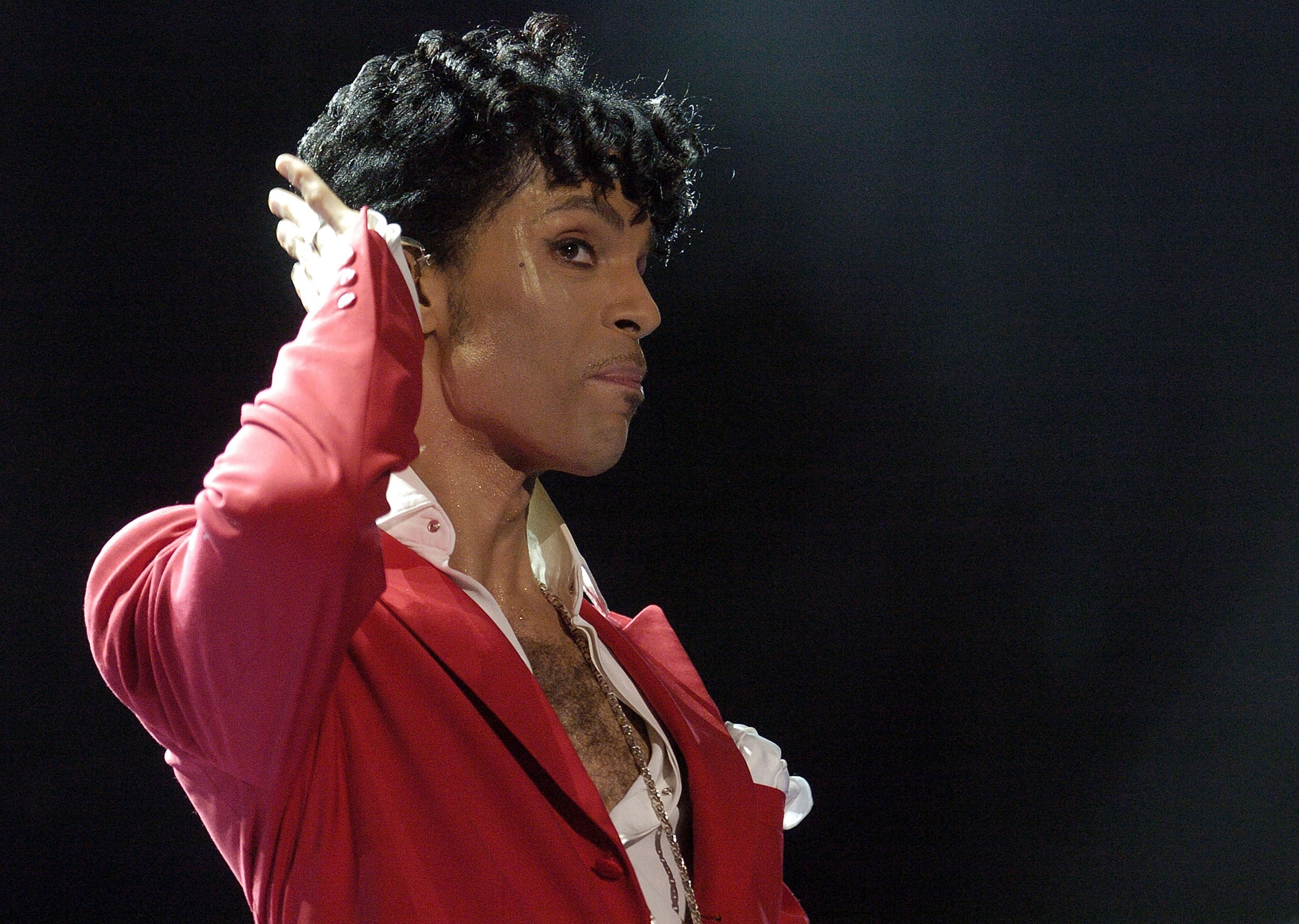 Prosecutor: Evidence shows Prince thought he was taking Vicodin, not fentanyl
MINNEAPOLIS -- Prince thought he was taking a common painkiller but instead ingested a counterfeit pill containing the dangerously powerful drug fentanyl, a Minnesota prosecutor said Thursday as he announced that no charges would be filed in the musician's death.
Metz also said Thursday there's no evidence any of the people surrounding Prince gave him counterfeit Vicodin or knew he had it. And he announced he's filing no criminal charges in the musician's death, meaning the state's investigation into how Prince got the fentanyl that killed him is closed.
Carver County Attorney Mark Metz said Prince had suffered from pain for years and was addicted to pain medication. While some of the superstar's associates might have enabled his drug habit and tried to protect his privacy, authorities found "no direct evidence that a specific person provided the fentanyl."
"In all likelihood, Prince had no idea that he was taking a counterfeit pill that could kill him," Metz said.
The investigative materials -- including documents, photos and videos -- were posted online Thursday afternoon. Several videos show the pop superstar's body on the floor of his Paisley Park estate, near an elevator. He is on his back, his head on the floor, eyes closed. His right hand is on his stomach and left arm on the floor.
Metz's announcement effectively closed the case.
"There is no doubt that the actions of individuals will be criticized, questioned and judged in the days and weeks to come," Metz said. "But suspicions and innuendo are categorically insufficient to support any criminal charges."
After the announcement, the U.S. Attorney's Office said it also had no credible evidence that would lead to federal criminal charges. A law enforcement official close to the investigation told The Associated Press that the federal investigation is now inactive unless new information emerges. The official spoke on condition of anonymity because the federal case remains open.
Authorities alleged Schulenberg, a family physician who saw Prince twice before he died, illegally prescribed an opioid to Prince in violation of the Controlled Substances Act. Prosecutors say Schulenberg wrote a prescription for oxycodone to Kirk Johnson, Prince's close friend and bodyguard, on April 14, 2016, with the intent that it go to Prince.
Schulenberg's attorney, Amy Conners, has disputed that and did so again Thursday, saying that Schulenberg settled the case to avoid the expense and uncertain outcome of litigation. The doctor admitted no facts or liability in the settlement, which includes stricter monitoring of his prescribing practices. Schulenberg is not the target of a criminal investigation.
Oxycodone, the generic name for the active ingredient in OxyContin, was not listed as a cause of Prince's death. But it is part of a family of painkillers driving the nation's addiction and overdose epidemic, according to the Centers for Disease Control and Prevention. Nearly 2 million Americans abused or were addicted to prescription opioids, including oxycodone, in 2014.
"Doctors are trusted medical professionals and, in the midst of our opioid crisis, they must be part of the solution," U.S. Attorney Greg Brooker said Thursday.
A confidential toxicology report obtained by the AP in March showed high concentrations of fentanyl in the singer's blood, liver and stomach. The concentration of fentanyl in Prince's blood alone was 67.8 micrograms per liter, which outside experts called "exceedingly high."
Prince did not have a prescription for fentanyl.
The underground market for counterfeit prescription pain pills is brisk and can be highly anonymous, said Carol Falkowski, CEO of Drug Abuse Dialogues, a Minnesota-based drug abuse training and consulting organization. Buyers often don't know who they're dealing with or what's in the drugs they purchase, she said.
The likelihood of people buying pain pills on the street or online that turn out to be counterfeits laced with fentanyl is "extremely high," said Traci Green, a Boston University Medical Center epidemiologist who focuses on the opioid epidemic.
While many who knew Prince over the years said he had a reputation for clean living, some said he also struggled with pain after years of intense performing. Documents unsealed in the case paint a picture of a man struggling with an addiction to prescription opioids and withdrawal symptoms. The papers also show there were efforts to get him help.
Schulenberg saw Prince on April 7, 2016, at Johnson's request, according to authorities, and prescribed Vitamin D and a nausea medication -- under Johnson's name. Johnson then called Schulenberg on April 14, asking the doctor to prescribe a pain medication for Prince's hip. Schulenberg did so, Metz said.
Johnson's attorney, F. Clayton Tyler, said Thursday's decision on criminal charges affirms Johnson's innocence. He said Johnson "continues to deny that he had anything to do with the death of his close friend."
On the night of April 14 to April 15, Prince passed out on a flight from Atlanta, and the private plane made an emergency stop in Moline, Illinois. The musician had to be revived with two doses of a drug that reverses the effects of an opioid overdose.
A paramedic told a police detective that he gave a second shot of naloxone when the first one wasn't effective, and Prince "took a large gasp and woke up," according to the investigative documents. He says Prince told paramedics, "I feel all fuzzy."
A nurse at the hospital where Prince was taken for monitoring told detectives that he refused routine overdose testing that would have included blood and urine tests. When asked what he had taken, he didn't say what it was, but that "someone gave it to him to relax."
An assistant to Prince told investigators that he had been unusually quiet and sick with the flu in the days before he was found dead. Meron Bekure said she last saw Prince a day earlier, when she was going to take him to the doctor for a checkup but that Prince told her he would go with his aide Kirk Johnson instead.
That is the same day that Paisley Park staffers contacted California addiction specialist Dr. Howard Kornfeld. The doctor sent his son, Andrew, to Minnesota that night, and the younger Kornfeld was among those who found Prince's body. Andrew Kornfeld was carrying buprenorphine, a medication that can be used to help treat opioid addiction.
Thanks for reading CBS NEWS.
Create your free account or log in
for more features.