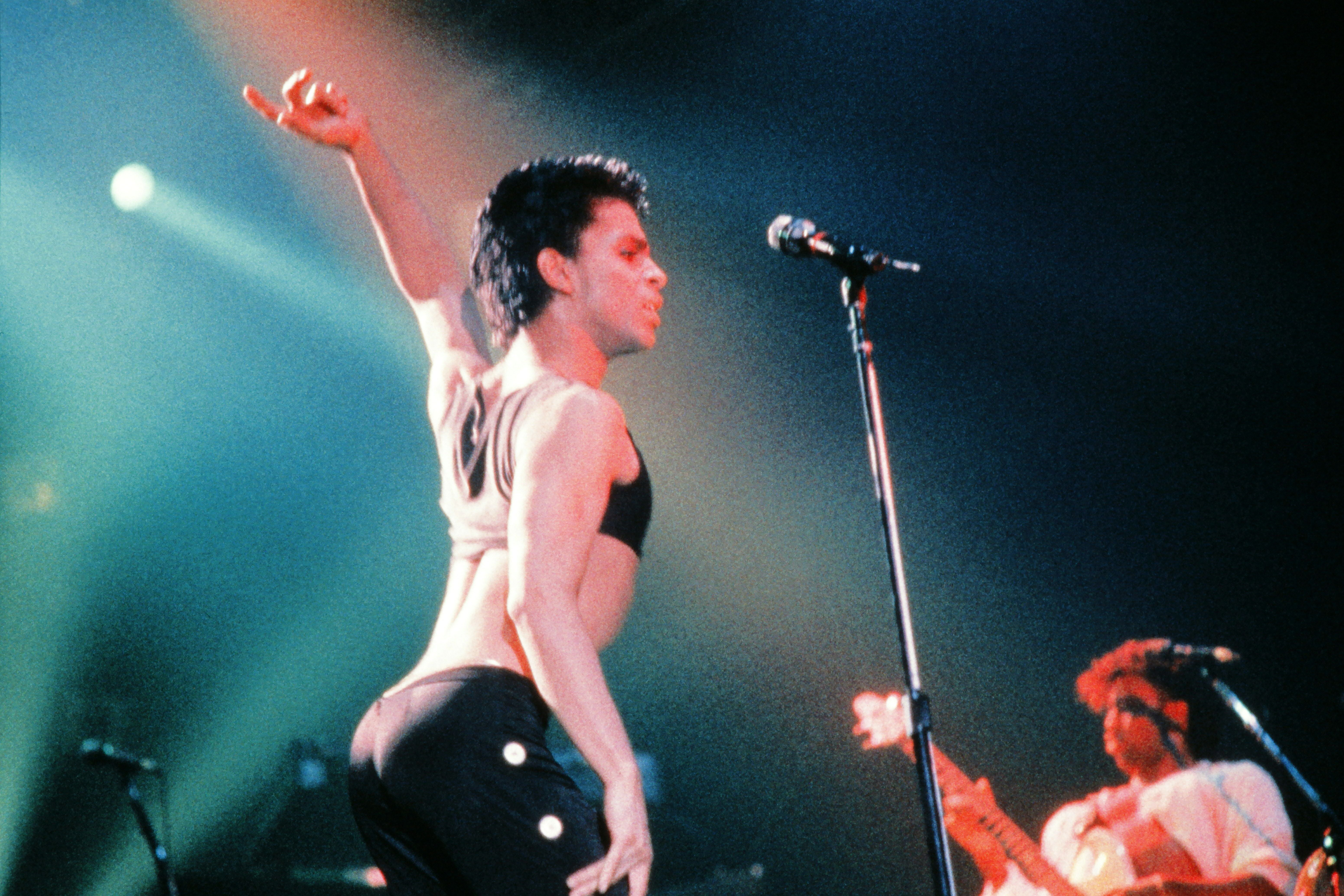 Prince: Music icon, but also social activist
He was known for his boundless on-stage energy, his love of reinvention, his chameleon-like personal style, and above all his musical talent -- a talent that helped him churn out hit after hit over a prolific recording career that spanned from 1978 to 2016.
But Prince was also a social activist - the old-fashioned kind who played benefit concerts, donated significant sums of money, and released protest songs to help the country heal during its most painful moments of reckoning.
That's what happened in 2015 when Prince released the song "Baltimore," featuring Eryn Allen Kane. "Baltimore" is a tribute anthem not only for Freddie Gray, the young black man who died from a broken neck and almost severed spinal cord suffered in police custody last year, but for the #BlackLivesMatter movement as a whole.
Over a bluesy, surprisingly upbeat melody, Prince sings "Does anybody hear us pray?/For Michael Brown or Freddie Gray/Peace is more than the absence of war/Are we gonna see another bloody day?"" He calls for change ("We're tired of the crying/And people dying/Let's take all the guns away") and echoes a common #BLM rallying cry ("If there ain't no justice, there ain't no peace").
The music video for "Baltimore" jumps between sadness and hope. On one hand, there is darkness: a still of Freddie Grey lying comatose in the hospital, headlines about riots on the streets of Baltimore and the city's mayor declaring a state of emergency. But ultimately the video spends more energy highlighting the light: it shows #BlackLivesMatter protesters of all ages and colors rallying peacefully across the country; a CVS Pharmacy graffitied not with profanities but with hearts; Michael Brown's mom smiling at Prince's "Rally 4 Peace" benefit concert in Baltimore, proceeds of which Prince pledged to local youth-based charities. (The Baltimore Sun reported that concertgoers described that event, weeks after the city's high-profile protests, as "just what Baltimore needed to heal.")
In "Baltimore," Prince's ultimate message is not quite pessimism or optimism, but solidarity: specifically, as the music video says, "solidarity with black moms."
"Baltimore" wasn't the first time Prince wove the politics of peace into his songs. In 1981, he released "Ronnie, Talk to Russia," a plea to President Reagan for direct diplomacy ("Ronnie, talk to Russia before it's too late/Before they blow up the world"). In 2010, he railed against income inequality in "Ol' Skool Company," pointing out the ocean that divides rich America from poor America ("Everybody's talkin' about hard times/Like it just started yesterday/People I know they've been strugglin'/At least it seems the way/Fat cats on Wall Street/They got a bailout/While somebody else got to wait/700 billion but my old neighborhood -- ain't nothing changed but the date"). In 2014, he called out the cycle of poverty in "Marz" ("Lost my job at Mickie D's/For giving away too much food for free/But I couldn't watch another black child go to school/With nothing to eat").
Prince put his money where his mouth was. In 2011, he donated $1 million to the Harlem Children's Zone, a nonprofit organization that seeks to end the cycle of intergenerational poverty by focusing on children in Harlem. "We can't wait and see -- or only hope for -- the future of those coming after us. We must actively take responsibility for ensuring their success," Prince said at the time.
The music video for "Baltimore" ends on a quote from Prince himself, one that feels especially meaningful today, the day of his death.
"The system is broken. It's going to take young people to fix it this time. We need new ideas, new life," Prince said.
Thanks for reading CBS NEWS.
Create your free account or log in
for more features.