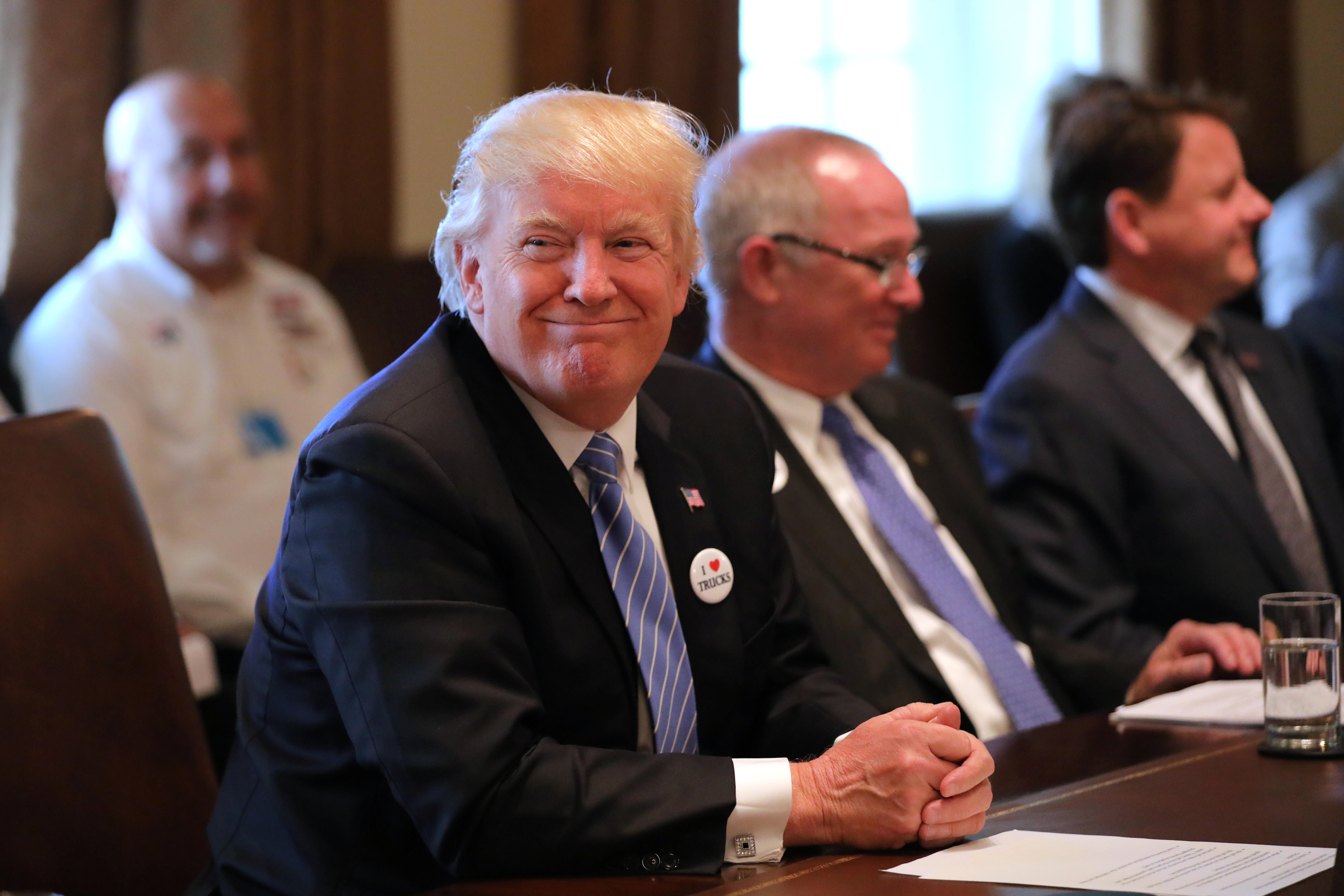 How President Trump's predictions pan out
President Donald Trump makes predictions. They vary in topic and degree of import — from celebrity relationships to global political events — but they are a recurring staple of his digital and public presence.
The president, a billionaire who delights in tweaking "haters and losers" on social media, seems to relish the moments when he believes his predictions are proven correct — even on some occasions when the evidence suggests otherwise. This is one takeaway, among many, from his interview with TIME magazine published on Thursday.
As he shares predictions with his millions of followers on Twitter, Mr. Trump's forays into soothsaying are not always borne out. How does the president respond when asked about his inaccurate predictions, or his many public statements and pronouncements that have been debunked or proven false? In the TIME interview, he conceded nothing.
"What have I said that is wrong?" Trump said.
Elsewhere in the interview, he mused, "I tend to be right. I'm an instinctual person, I happen to be a person that knows how life works. I said I was going to win the election, I won the election."
The president's headline-driving Twitter account — the very existence of which has been endlessly scrutinized, and a source of fascination or disbelief, depending on whom you ask — is a good source of material for assessing his relationship with truth, falsehoods, predictions and validation.
He often peppers his tweets with the phrase: "Just as I predicted."
The habit dates back at least to 2011, when he declared, "Just as I predicted, @Joe_Biden was a complete disaster in China."
The armchair prognostication extends far beyond politics.
"Just as I predicted" appears in tweets about Seth Meyers' 2014 Emmys ratings (he "bombed," Trump then wrote) or Rosie O'Donnell's return to The View ("just as I predicted," she "would fail").
In 2012 and 2013, before the Iran nuclear deal was announced, Mr. Trump appeared to have another hunch: that then-President Obama would "at some point" attack Iran.
Of course, an attack on Iran did not happen during Mr. Obama's presidency.
Another popular topic for Trump predictions involves the mainstream media.
Newsweek and New York Magazine have not folded, and the New York Post is still churning out daily headlines — often in support of President Trump.
Mr. Trump seldom mentions the predictions that failed to come to fruition. In other instances, he asserts that he's been proven right, even if there was scant evidence of the initial prediction.
His claim — that he accurately predicted the 2008 housing market crash — is muddy, at best. In a 2006 audiobook, intially reported by CNN in May 2016, Trump says he "sort of hopes" the housing bubble will burst. It's not a full-throated forecast, but a moderately vague pronouncement — one that could be easily leaned into should it come true (it did).
Notably, in the TIME interview, Mr. Trump makes 11 references to Brexit. "I predicted Brexit," he tells the reporter three separate times. His certainty about the outcome of June 2016 vote, he believes, is demonstrative of his instincts.
In this instance, there's plenty of evidence to support Mr. Trump.
"I think that Britain will separate from the EU," then-candidate Trump told a British TV show in March 2016, three months before the vote. "I think that maybe it's time, especially in light of what's happened with the craziness that is going on with immigration." His prediction that Brexit would pass was especially significant at a time when most experts were saying the opposite.
He repeated a similar sentiment to Fox News in May 2016: "I would say that they're better off without it, personally, but I'm not making that as a recommendation. Just my feeling."
Sports bettors, stock traders, actuaries and clairvoyants can likely agree that those who traffic in predictions will inevitably get it wrong. Does Mr. Trump have concerns about his credibility taking a hit if he makes predictions that are later proven incorrect?
"The country believes me," he said.
Thanks for reading CBS NEWS.
Create your free account or log in
for more features.