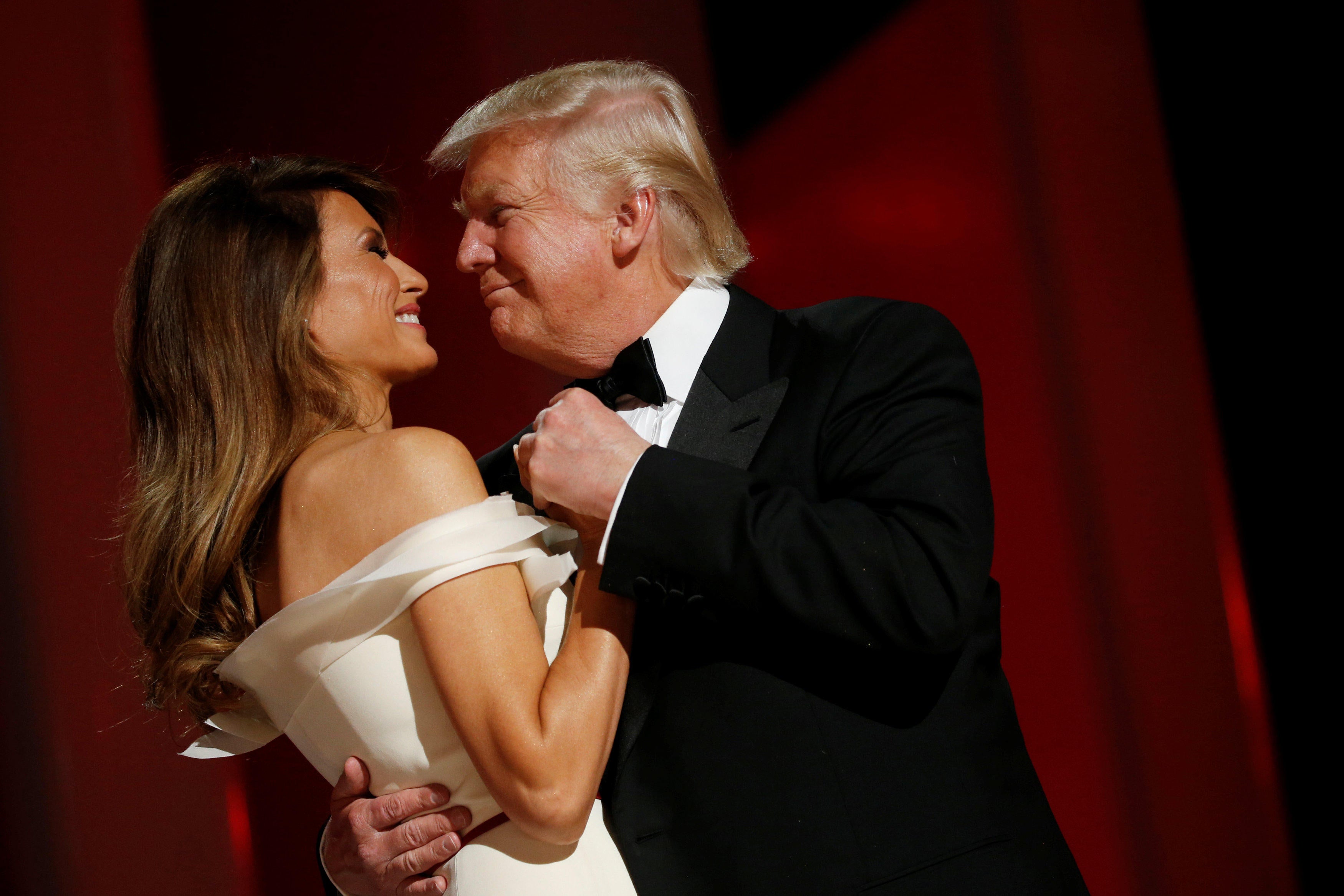 President Trump celebrates "great day" at inaugural balls
Just hours after being sworn in, President Donald Trump and his wife, First Lady Melania Trump celebrated at a series of inaugural balls around D.C.
In brief remarks before the couple had their first dance, Mr. Trump said it was "a great day" and that the evening was "so special."
"People that weren't so nice to me were saying that we did a really good job today," he said. "They hated to do it, but they did it and I respect that, I respect that."
Mr. Trump, dressed in a dark tuxedo with a cummerbund, danced to a cover of Frank Sinatra's "My Way" with First Lady Melania Trump, who wore a long, strapless ecru gown designed by Carolina Herrera.
Nodding to the work ahead, Mr. Trump said supporters will be "so happy" with what they see from the administration over the coming weeks.
"You're going to see things happening over the next few weeks, oh, you're going to be so happy," he said. "We want to see great things happen for our country we want to make America great again and we will, and we will."
"Now the work begins, there's no games right? There's no games," he continued. "We're not playing games, the work begins."
At the second ball of the night, the Freedom Ball, Mr. Trump echoed similar themes to his speech at the first ball he attended.
"There is so much spirit in our country, this is such a great country and we are gonna do things we will not be taken advantage of anymore, we will not," he said.
Mr. Trump also made reference to his Twitter account, asking the crowd whether he should keep it.
"Let me ask you, should I keep the Twitter going or not?" Trump asked, to cheers from the crowd. "You know, the enemies keep saying, 'Oh that's terrible,' but it's a way of bypassing dishonest media."
He mentioned that he had "just left, actually, the Oval Office," telling the crowd he officially signed off on the Cabinet posts for Defense Secretary James Mattis and Homeland Security Secretary John Kelly.
"Now the fun begins," he said. "We're going to do a really good job, and I will be fighting every single day for you."
And at the third and final inaugural ball Mr. Trump attended, the Armed Services Ball, Mr. Trump spoke via satellite with U.S. troops stationed in Afghanistan. One by one, they congratulated him on his inauguration.
"Honestly not only the support you've given me, the courage that you show is incredible and it's going to be appreciated," he said. "It's appreciated now but it's going to be appreciated now more than ever before."
Mr. Trump added that he likes the service members better than he likes the media.
"I like them much better than i like the media, right?" he said. "These are much finer people, nicer people … you are the nicest people."
Thanks for reading CBS NEWS.
Create your free account or log in
for more features.