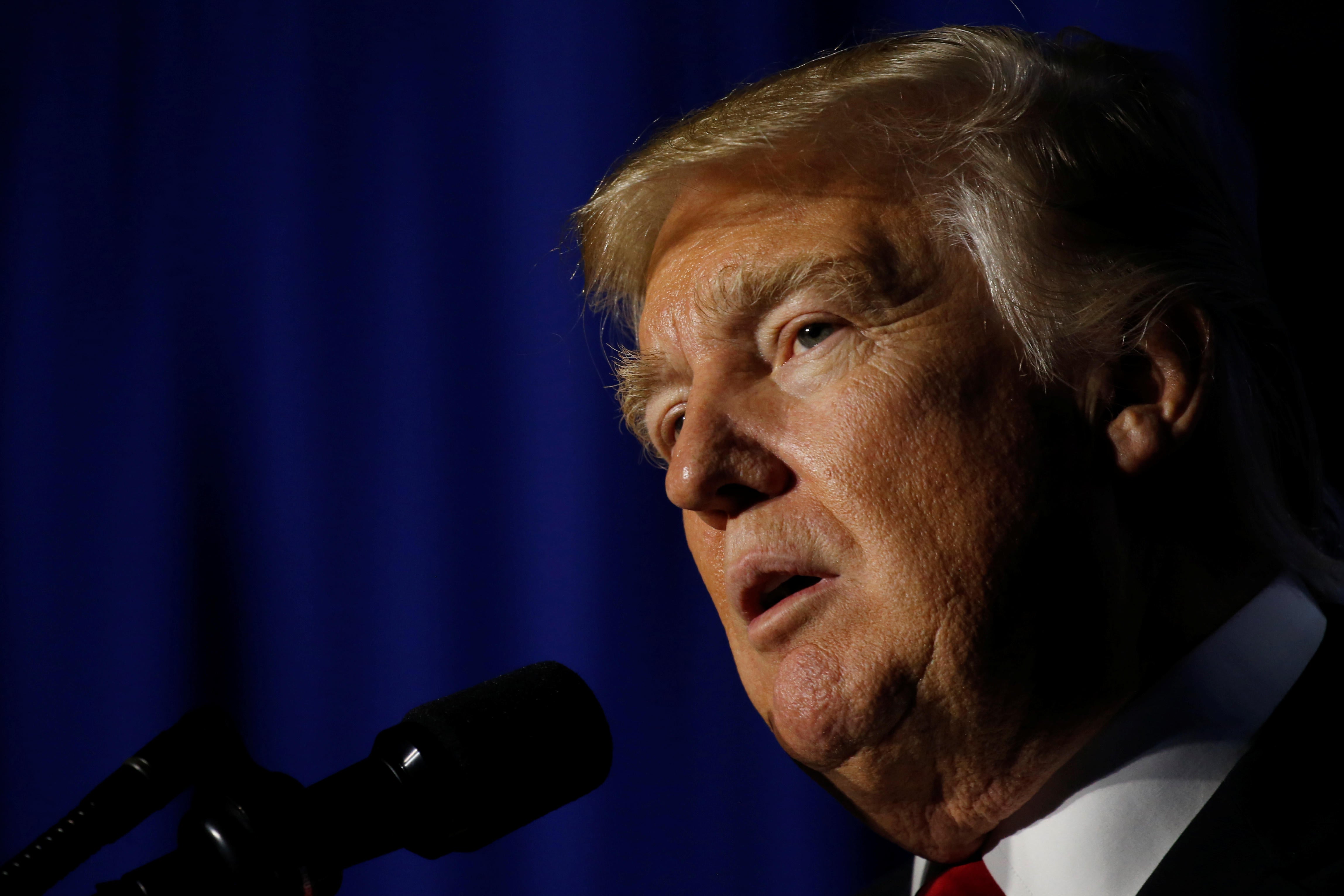 President Trump defends travel ban, saying it's "not about religion"
Responding to growing protests over his travel ban for seven Muslim-majority countries, President Donald Trump on Sunday defended the ban as being "not about religion."
"To be clear, this is not a Muslim ban, as the media is falsely reporting," Mr. Trump said in a statement sent out by the White House. "This is not about religion -- this is about terror and keeping our country safe."
On Friday, Mr. Trump signed an executive order indefinitely halting refugees and restricting travel for visa holders from seven Muslim-majority countries: Iran, Iraq, Libya, Somalia, Sudan, Syria and Yemen. The move was quickly panned by world leaders and by elected officials in the U.S., including several from within Mr. Trump's own party.
In his statement, Mr. Trump stressed that the ban is only temporary and noted that it doesn't apply to all Muslim-majority countries. White House chief of staff Reince Priebus told CBS' "Face the Nation" Sunday morning that the Trump administration may expand the number of countries included on the list.
"There are over 40 different countries worldwide that are majority Muslim that are not affected by this order," Mr. Trump said. "We will again be issuing visas to all countries once we are sure we have reviewed and implemented the most secure policies over the next 90 days."
He cited past precedent on the issue, saying the Obama administration implemented a pause on refugee arrivals back in 2011.
"My policy is similar to what President Obama did in 2011 when he banned visas for refugees from Iraq for six months," he said. "The seven countries named in the Executive Order are the same countries previously identified by the Obama administration as sources of terror."
Mr. Trump said he has "tremendous feeling" for Syrian refugees, but that national security must come first.
"America is a proud nation of immigrants and we will continue to show compassion to those fleeing oppression, but we will do so while protecting our own citizens and border," he said. "America has always been the land of the free and home of the brave."
Thanks for reading CBS NEWS.
Create your free account or log in
for more features.