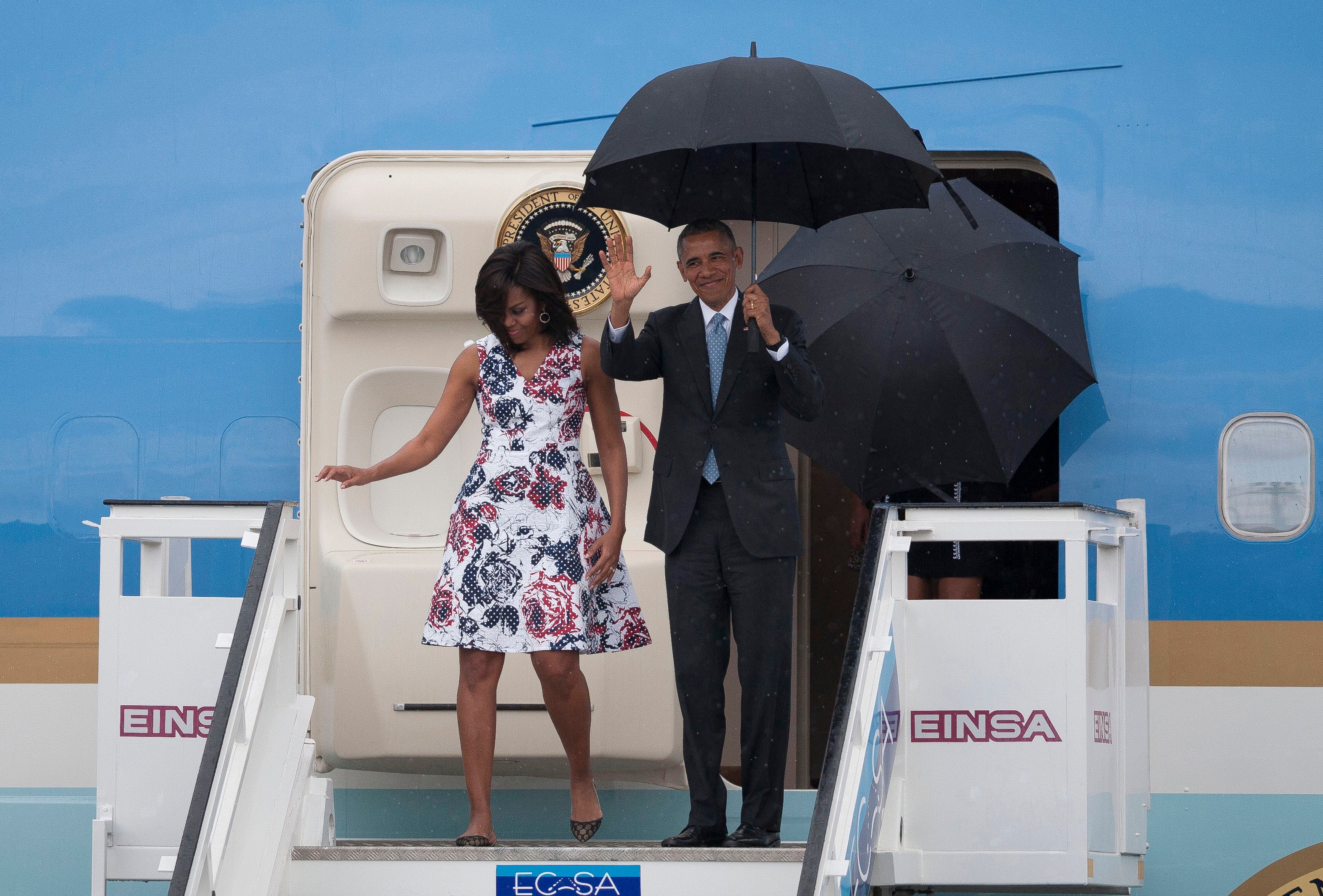 Americans weigh in on Cuba ties amid Obama's trip
For the first time in nearly nine decades, a sitting American president is waking up in Cuba. President Barack Obama's historic arrival Sunday in Havana ends decades of diplomatic isolation between the U.S. and Cuba. The visit also highlights big challenges on the communist island, including concerns about basic human rights.
In a CBS News/New York Times poll, six in 10 Americans think restoring diplomacy with Cuba is "mostly good" for the U.S., and 40 percent say it will lead to "more democracy" in Cuba. Just three percent say "less," and 50 percent say it will make "no difference."
Mr. Obama will meet one-on-one with Cuban President Raul Castro Monday morning, reports CBS News correspondent Margaret Brennan. For Mr. Obama, he's hoping this historic visit will prove to his critics that engagement is better policy than isolation.
Minutes after Air Force One it glided onto the tarmac, Mr. Obama peeked out of the doorway, becoming the first U.S. sitting president to visit since Calvin Coolidge arrived 88 years ago. Trailed by the first family, he made history.
"Back in 1928, President Coolidge came on a battleship. It took him three days to get here. It only took me three hours. For the first time ever, Air Force One has landed in Cuba," Mr. Obama said.
Hundreds of Cubans braved the rain to watch the presidential motorcade whisk by. Many hung from windows and waved to the first family as they strolled through the city streets of old Havana.
But some things have not changed in this authoritarian state. Just hours before Mr. Obama arrived, the Castro government arrested several dozen protestors whose family members are political prisoners of the regime.
Improving human rights will be on the agenda during today's meeting with Castro, and despite the ongoing trade embargo, they'll discuss what they can do to strengthen economic ties.
Several major business leaders joined the president's delegation, including the CEO of Xerox and executives from companies including Marriott and Starwood, which just struck a deal to become the first American hotel operator in Havana in nearly 60 years.
The Obama administration is betting that deeper financial ties will lead to irreversible change here. But the Castro government has been slow to make changes. And Republicans in Congress are still refusing to repeal the 54-year-old economic embargo on Cuba.
Thanks for reading CBS NEWS.
Create your free account or log in
for more features.