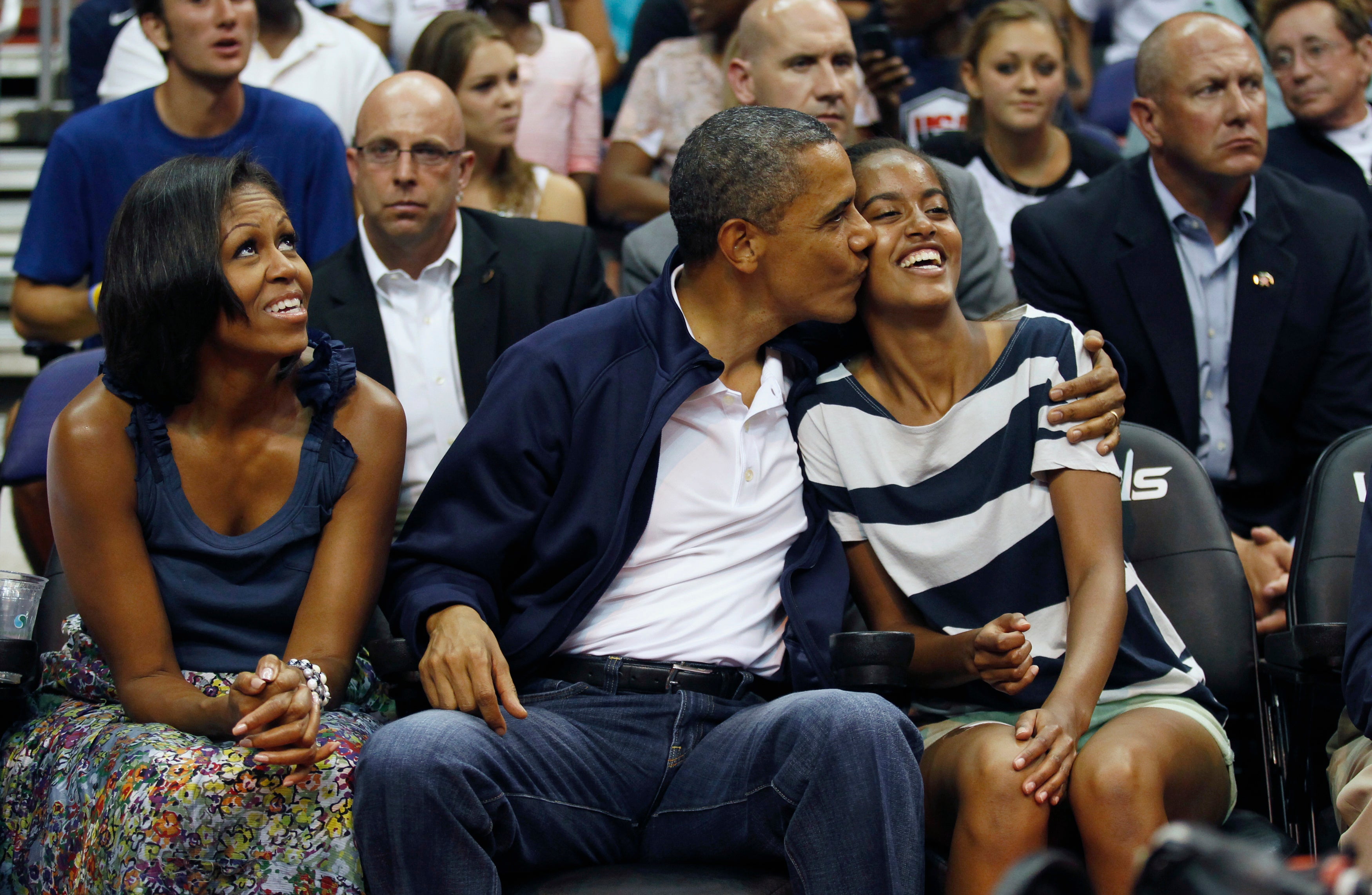 Obama faces biggest stress as Malia graduates from high school
The day President Obama dreaded is finally here.
Watching your child graduate is emotional for any parent, but Malia's graduation comes at a pivotal moment. As the president wraps up his last year in office, he said the prospect of Malia leaving is the most stressful.
"Malia going off and leaving me... that'll make me tear up. We're not going to talk about that on camera," Obama told "CBS This Morning" co-host Gayle King last February.
Malia's commencement at Sidwell Friends School is the culmination of a public coming of age. She burst into view as a shy fifth grader, teasing her dad during his 2008 presidential run.
"You have your big gigantic bag and you leave it in the bedroom. Sometimes, I trip over it," Malia said during her only on-camera interview on Access Hollywood.
Once in the White House, her parents shielded her from the spotlight.
"Even in the era of cell phone cameras and YouTube videos and Facebook posts, she has managed to lead a remarkably dignified teenage existence," said Jodi Kantor of the New York Times.
Nearly 18, Malia has rocketed to almost the same height as her over 6-foot-tall father, and they have savored this final year together.
Malia donned a Couture gown to attend her first state dinner this March and gave sister Sasha a thumbs up for talking to actor Ryan Reynolds.
On the historic Cuba visit, she showed off her Spanish skills, translating for dad.
The president describes Malia as one of his best friends, and their nightly talks influenced his thinking on social issues like gay marriage.
"When you're the president, it's really hard to make friends," Kantor said. "Your family relationships almost take on a heightened quality because you're in the bubble with so few people."
Today, the proud parent must let Malia go.
"She is well-prepared, she is going to do great things and as Michelle reminds us, our job is to make sure they don't need us anymore," Obama said.
Malia turns 18 next month, which makes her old enough to cast her vote for the candidate she thinks should succeed her dad.
Thanks for reading CBS NEWS.
Create your free account or log in
for more features.