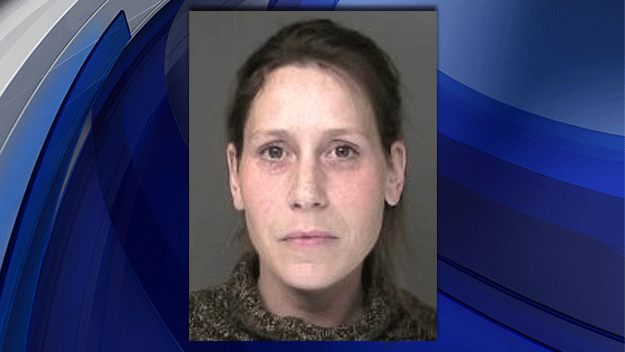 Pregnant woman who drove while intoxicated has fetal manslaughter conviction overturned
ALBANY, N.Y. - The state's highest court on Thursday rejected the manslaughter conviction of a woman who was pregnant when she crashed her car and whose baby was delivered by emergency surgery but died days later.
Prosecutors had argued that Jennifer Jorgensen was speeding, intoxicated and unbelted when she crossed into oncoming traffic in 2008 and hit another vehicle head-on, killing Robert and Mary Kelly. Jorgensen, of Long Island, was eight months pregnant at the time.
She was acquitted of manslaughter in the deaths of the Kellys but convicted of recklessly causing her daughter's death.
But the Court of Appeals, in a 5-1 ruling, said the state Legislature didn't intend to hold a pregnant woman responsible for such harmful conduct to herself or her fetus unless it's intentional.
Her conviction was under the manslaughter statute for "recklessly" causing the death of another person. Jorgensen had been sentenced to three to nine years in prison, which was stayed pending her appeal. Now it's dismissed along with the charge.
Any imposition of criminal liability for actions of pregnant women where a child later dies from injuries suffered while in the womb needs to be clearly defined by lawmakers, Judge Eugene Pigott Jr. wrote. "It should also not be left to the whim of the prosecutor."
"Conceivably, one could find it 'reckless' for a pregnant woman to disregard her obstetrician's specific orders concerning bed rest; take prescription and/or illicit drugs; shovel a walkway; engage in a contact sport; carry groceries; or disregard dietary restrictions," Pigott wrote. "Such conduct, if it resulted in premature birth and subsequent death of the child, could result in criminal liability for the mother."
At present, that's not in New York's criminal law, Pigott wrote.
Jorgensen was relieved by the ruling, said her attorney, Richard Mischel.
"It was a hard struggle for Jennifer," he said.
In a dissent, Judge Eugene Fahy wrote that he could not join in a ruling that analyzes New York statutes to determine that the 6-day-old child was not a person because she was unborn when her mother crashed. "The pertinent parts of the Penal Law speak to victims as they are, not as they were at the time the acts giving rise to the crime were committed."
Suffolk County prosecutors argued that the child was a person as defined by the law and the manslaughter statute applied. Robert Clifford, spokesman for the district attorney's office, said Thursday they agree the Legislature must clarify the extent of criminal liability for a pregnant woman when a fetus dies from prenatal injuries.
Thanks for reading CBS NEWS.
Create your free account or log in
for more features.