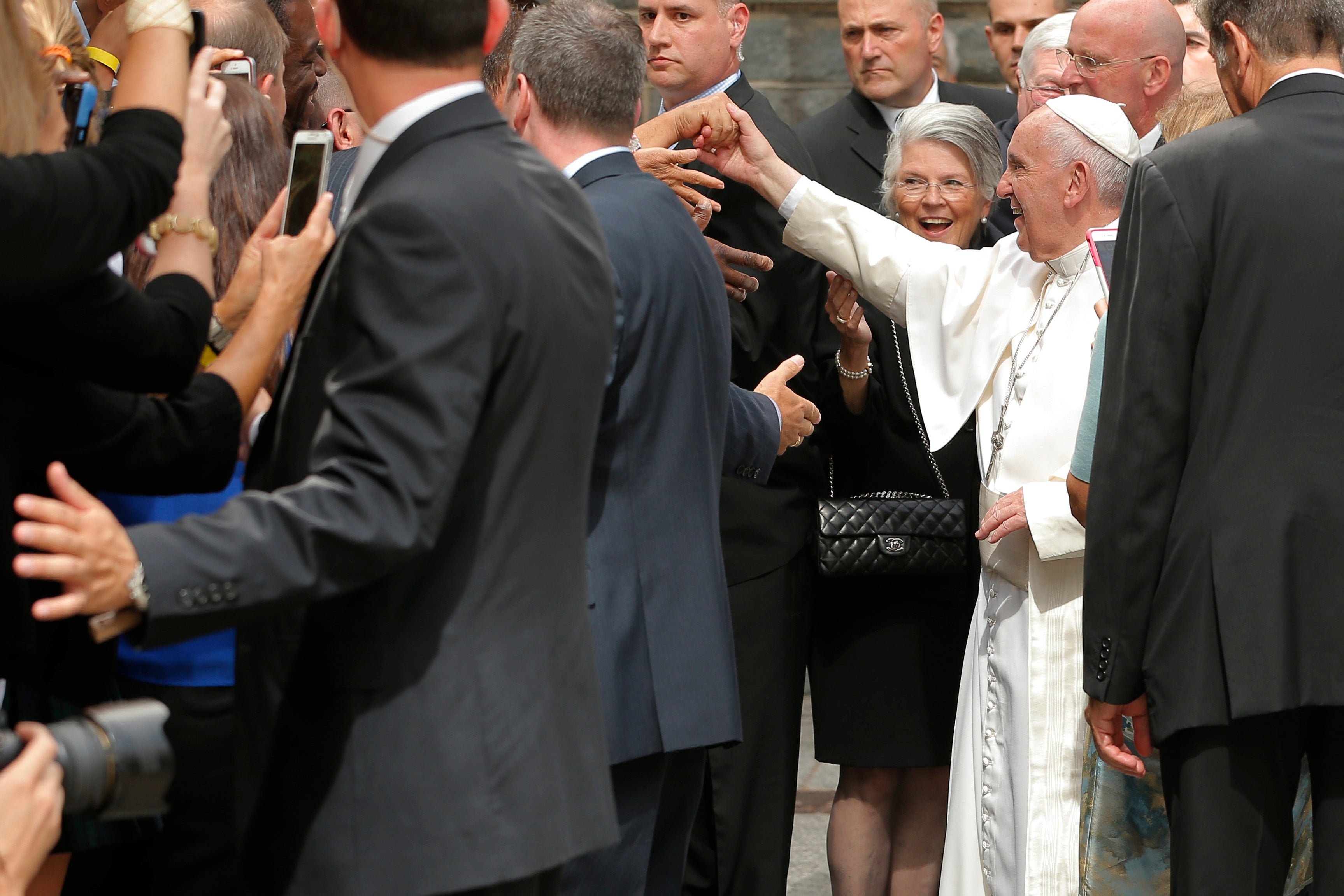 Pope Francis connects with the poor and homeless in D.C.
WASHINGTON, D.C. -- He's been called the pope of the poor. And on Thursday he spoke directly to those who have gone without.
"In prayer there is no first or second class," Pope Francis said. "There is brotherhood."
He shared his message of hope with people who work directly with the poor and some of the needy they serve, like Lanita King, a former drug addict who once was homeless.
"It felt like energy went right through my hand. He touched it and grabbed it," King recalled.
King was one of many who connected with the pope and felt blessed.
"He is delivering the message that God is here for us. God is here with us," she said.
Concern for the poor is a foundation of Catholicism. And Francis has pledged to restore the dignity of those in need. The Vatican now hands out sleeping bags to homeless around St. Peter's Square and even built them showers.
The homeless see Francis as a protector.
"He's here for homelessness and to make our world better," said one person gathered to see him.
And in Washington after saying a prayer over lunch the pope also made their world brighter.
"This is a good thing like Jesus' last supper," said Cartrice Haynesworth. "So we're supping with the pope."
Haynesworth gets help with her rent from Catholic Charities and on Thursday got a selfie with the pope. She hopes his message resonates.
"I hope and pray our government officials take something from that and really work for the people," she said.
And if there were any question about the pope's priorities, he passed up a lunch in his honor on Capitol Hill to come here and spend time with the less fortunate.
Thanks for reading CBS NEWS.
Create your free account or log in
for more features.