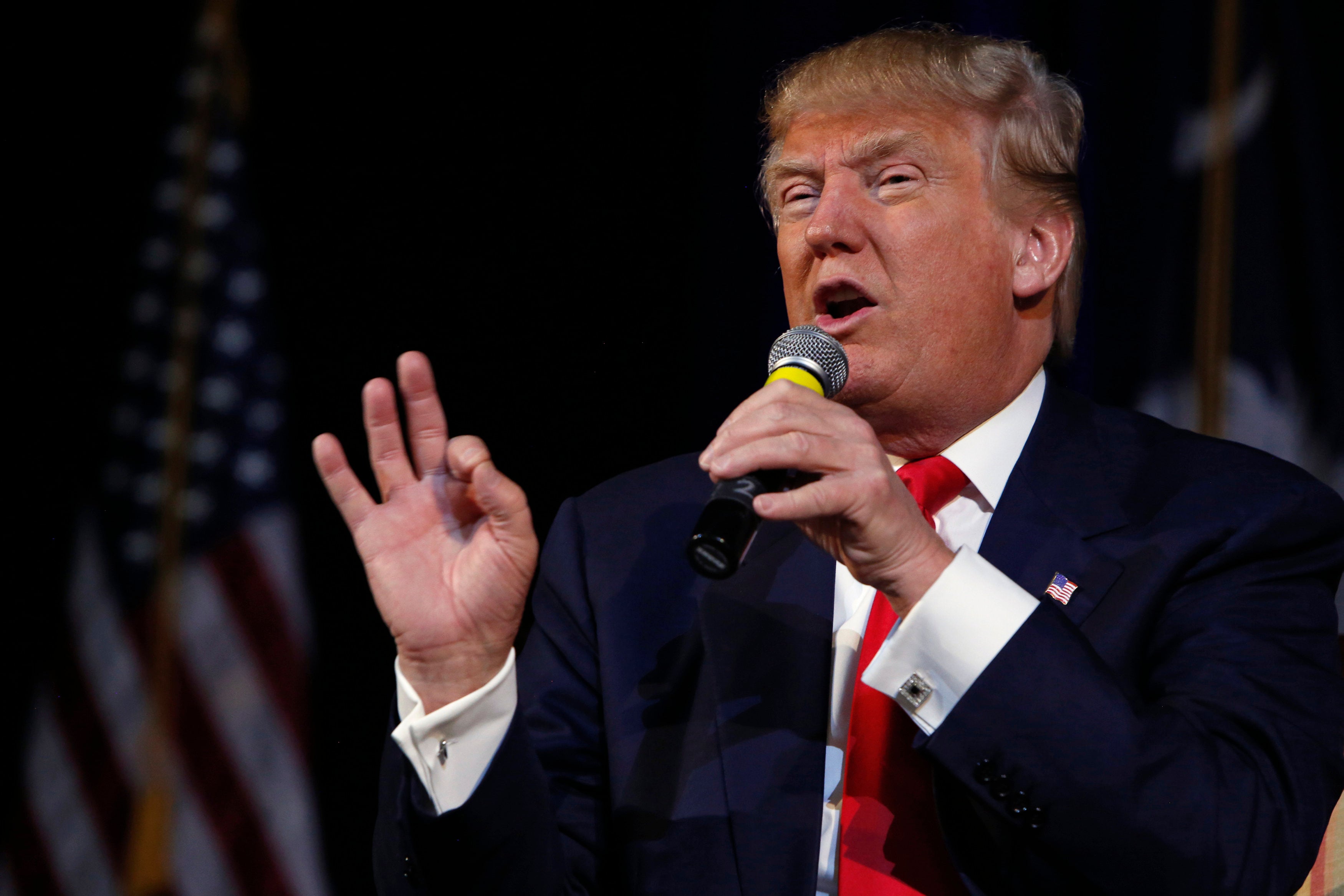 Poll: Donald Trump's lead tapers in South Carolina
Just one day ahead of the South Carolina Republican primary, a new poll is out showing Donald Trump's lead diminishing slightly, as voters are increasingly supporting Texas Sen. Ted Cruz.
The Wall Street Journal/NBC News/Marist poll among likely Republican primary voters in the state shows Trump's 16-point advantage last month has been knocked down to just five percentage points. Twenty-eight percent of GOP voters currently support Trump, compared to the 23 percent that say they back Cruz. In January, Trump sat at 36 percent to Cruz's 20 percent.
Trump, whose bombastic debate performance in South Carolina drew some criticism, lost support among most groups surveyed -- especially among those voters who considered themselves very conservative or identified with the tea party. Trump is also in a tight race for the evangelical vote, with 29 percent of support among those voters versus Cruz's 26 percent.
Following some distance behind the front-runners, Florida Sen. Marco Rubio has 15 percent of the vote, former Florida Gov. Jeb Bush has 13 percent. Both Ohio Gov. John Kasich and retired neurosurgeon Ben Carson both get 9 percent of the vote.
Among likely Democratic primary voters, Clinton has a 28-point advantage over Sanders, polling at 60 percent to his 32 percent. That lead is nine points narrower than the last survey conducted in January, where Clinton dominated at 64 percent to Sanders' 27.
Clinton enjoys a double-digit lead in South Carolina largely because of the state's large African American electorate. For black voters over the age of 45, Clinton led Sanders 78 to 12 percent. Younger black voters supported Clinton by tighter margins, 52 percent to 35 percent. Sanders leads slightly with white voters, 51 to 46 percent.
The Democratic party will hold their primary Feb. 27.
The survey included 722 likely Republican voters and 425 likely Democratic voters. The margin of error was 3.6 percentage points for Republicans and 4.8 points for Democrats.
Thanks for reading CBS NEWS.
Create your free account or log in
for more features.