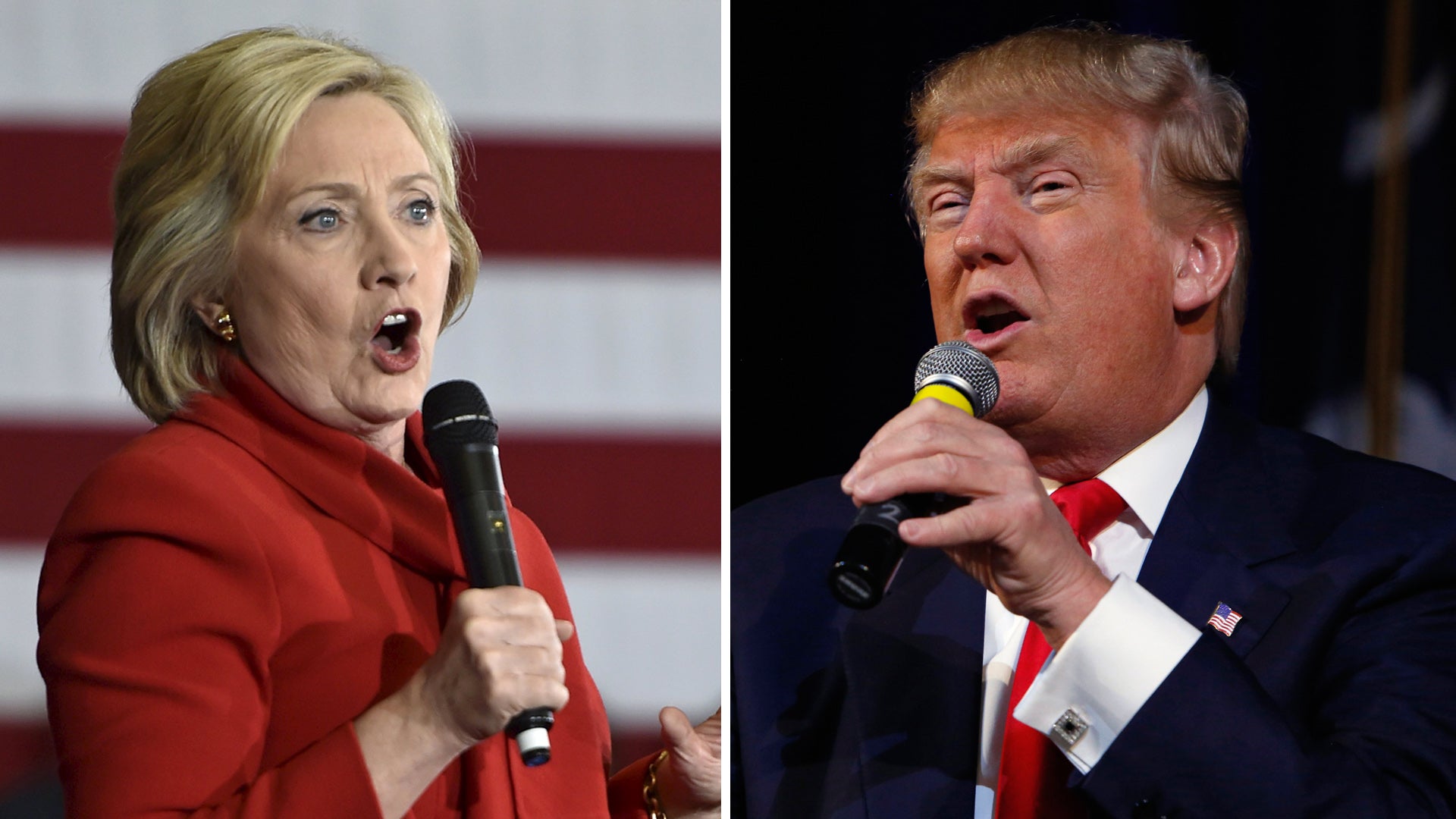 Poll: Donald Trump, Hillary Clinton lead in Pennsylvania, Indiana
By Anthony Salvanto, Fred Backus, Sarah Dutton andJennifer De Pinto
Donald Trump heads into Tuesday's slate of primaries maintaining his large lead in Pennsylvania, and has a lead in Indiana, which holds its primary the following week.
Together this would keep Trump on a path to securing the nomination: If he does manage to win the bulk of delegates in Tuesday's round of primaries, and follows that up by a solid showing in Indiana -- which has been touted as the better chance for Cruz and Kasich to try to stop him -- then Trump would remain on pace to eventually clear the majority of 1,237 delegates later in June.
Trump leads Pennsylvania 49 percent to 26 percent for Cruz and 22 percent for Kasich. Trump leads Indiana 40 percent to 35 percent for Cruz, and 20 percent for Kasich.

Hillary Clinton, the frontrunner on the Democratic side, also has the edge in Pennsylvania as she looks to increase her already-formidable delegate lead over Bernie Sanders.
Clinton is up in Pennsylvania 51 percent to 43 percent and Clinton leads Sanders in Indiana 49 percent to 44 percent. Sanders continues to do well among younger voters but older voters choose Clinton by similar margins.
On the Republican side, voters continue to split on whether their nomination process is fair, and Trump's backers in Pennsylvania believe it is not, even as their candidate leads the state and the delegate chase overall. And Pennsylvania Republicans believe their delegates -- many of whom are unbound -- should support the statewide winner at the convention.
Voters backing Ted Cruz and John Kasich are aware that their candidates might face an uphill climb, as many of them think Trump is likely to be the nominee. In Indiana, 64 percent of Republican voters describe Trump's chances of being the nominee as "very likely," and just over half of Ted Cruz's own voters concur. Both Cruz and Kasich would need to prevail at a contested convention to get the nomination. But for many Cruz and Kasich voters, at least part of their decision includes an explicit attempt to stop Trump from becoming the nominee.
Ted Cruz does well among Indiana Republicans who first and foremost want conservative economic policies, but a larger group says do whatever it takes to fix the economy, whether it was the most conservative policy choice or not. Among that larger, latter group, Trump leads.
On the Democratic side, Sanders is trailing in these two races but his backers are sticking with him, despite also voicing some doubts about his ability to win the nomination. Seventy-eight percent of Democrats in Indiana and 79 percent in Pennsylvania think Clinton is very likely to be the nominee.
Sanders backers say it is "somewhat" likely that he can get the nomination but only 17 percent of his own Pennsylvania backers describe Sanders' chances as "very" likely. Still, a large majority is firmly decided on their vote. And half of Sanders voters in Pennsylvania say they'll be "dissatisfied" or even "upset" with having Clinton as the nominee.
But Democrats do think Sanders is at least having a positive effect on Hilary Clinton even if he doesn't win. In Pennsylvania 47 percent of Democrats, and most of Sanders' supporters, say that Sanders has successfully moved Clinton to more progressive positions. Very few -- only one in ten -- think the influence has been negative.
To Pennsylvania Democratic voters, Sanders is seen more as the candidate who authentic, honest, and understands people like them. But Clinton is seen as more electable, more effective, and more specific about her policies. When asked to choose, Democratic voters in Pennsylvania tend to look first for a candidate who agrees with them on the details of policy before they look for one they like personally.
Enthusiasm for both candidates is about equal. About a third of Pennsylvania Democratic voters would be enthusiastic for either Clinton or Sanders if either became the nominee, and three in four would at least be satisfied. And Pennsylvania Democrats are more likely to say their opinions of both candidates have gotten better than gotten worse.
You can find the survey's methodology at this link or below.
Thanks for reading CBS NEWS.
Create your free account or log in
for more features.