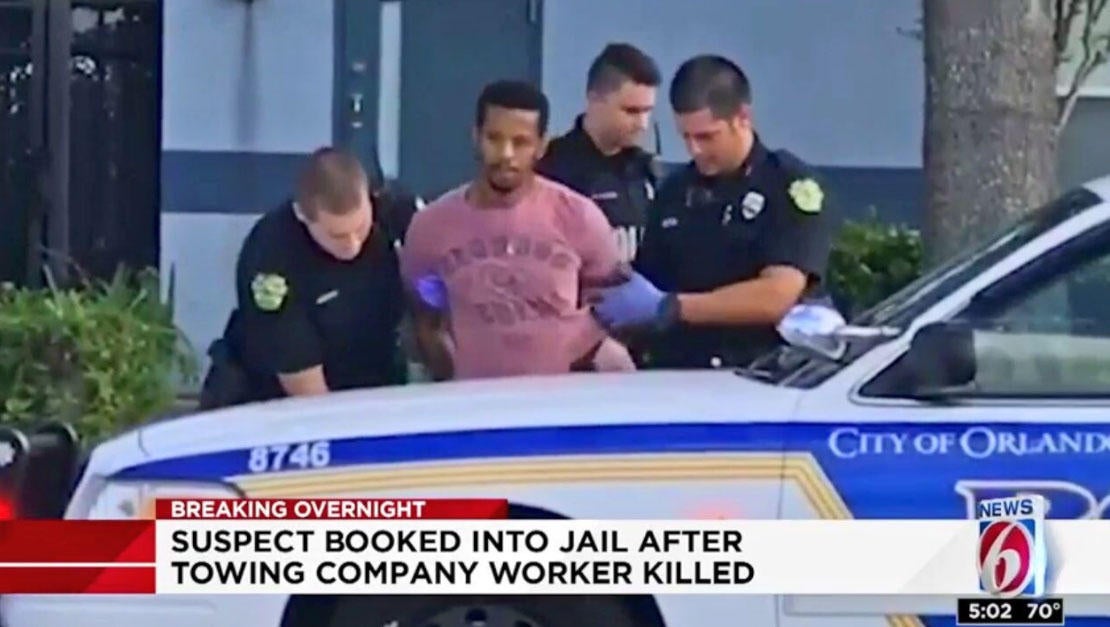 Police: Florida tow truck owner killed over bill dispute
ORLANDO, Fla. -- A Florida man is accused of fatally shooting the owner of a tow truck company during a dispute over $285 he owed for his impounded car.
Orlando police arrested Tremain Polk, 35, a short time after the shooting Tuesday night at the Tow Truck Company. He is accused of first-degree murder in the death of Paul Gren, 53.
According to the Orlando Sentinel, Polk became angry when employee Erica Hicks told him he owed $285. A police affidavit said Polk only had $135 on him.
Hicks told investigators Polk tried to push his way into the office but stopped when she threatened to call police.
The affidavit said surveillance cameras caught Polk jumping a chain-link fence outside the building and busting windows on three cars before getting into his vehicle and driving it toward a closed bay door.
Investigators said Polk was trying to open the door when Gren confronted him. Hicks told investigators Gren had a gun in his hand but kept it by his side and didn't raise it. She said Polk started to walk away.
"She described how Polk took 'two steps' inside the door, turned around toward Gren, took a gun from his waistband, and fired three shots at Gren from point-blank range," the arrest affidavit said.
According to police, the shooting wasn't captured on camera but Hicks was on the phone with police dispatchers when the shots were fired.
Police officers found Gren, who was taken to the hospital. He was declared dead a short time later.
Polk left the scene but was arrested later Tuesday night.
Jail records don't list a lawyer for Polk.
Thanks for reading CBS NEWS.
Create your free account or log in
for more features.