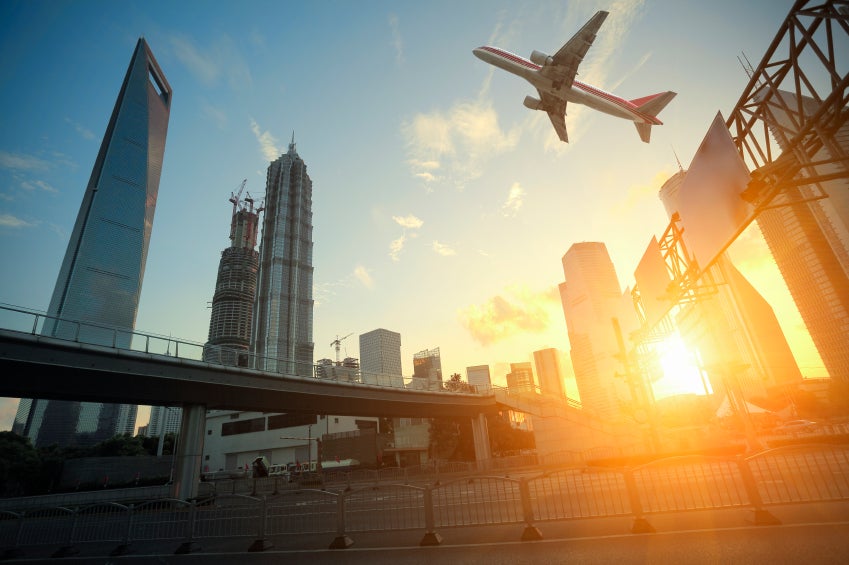 Pilots, flight crews face higher risk of skin cancer
Airline pilots and flight crews may face as much as twice the risk of the type of skin cancer known as melanoma compared with the general population, according to a new analysis of existing research.
However, it's not clear whether exposure to the sun during flight time is responsible for the increased risk.
The lead author of the new analysis, Dr. Susana Ortiz-Urda, co-director of the UCSF Melanoma Center at the University of California, San Francisco, said the findings are "very worrisome." She called on airlines to make their windows more protective against the ultraviolet (UV) rays of the sun. In addition, she said, "more measurements should be performed by the Federal Aviation Administration in regards to cumulative UV exposure for pilots and cabin crew."
But not everyone agrees that UV exposure during flights is to blame for the increased risk. And, due to the design of the study, the researchers were only able to show an association between working on an airliner and an increased risk of melanoma. They were not able to prove that extra flying time caused these cancers.
Eero Pukkala, a Finnish researcher who studies the risks facing people who work in airplanes, said other factors may be the cause. He noted that airline windows provide extensive protection against the sun's skin-damaging rays. Pukkala suggested that more frequent travel to sunny climates and sun-tanning by pilots and cabin crew members could explain the higher risk.
Melanoma is a type of skin cancer. It can often be successfully treated, especially when found early. However, it can also be deadly. The American Cancer Society (ACS) estimates that almost 10,000 people will die of melanoma in 2014, and more than 76,000 people will be diagnosed with the illness.
Exposure to the sun's UV rays is a major risk factor for developing melanoma and other types of skin cancer, according to the ACS. And, because of the altitudes planes reach, there's a greater potential for UV exposure if the windows don't offer adequate UV protection, according to background information in the study.
"For every additional 900 meters [2,952 feet] of altitude above sea level, there is a 15 percent increase in intensity of UV radiation. At 9,000 meters [29,527 feet], where most commercial aircraft fly, the UV level is approximately twice that of the ground," the analysis authors wrote.
In the new analysis, Ortiz-Urda and colleagues combined the results of 19 studies that tracked pilots, flight crews or both over various time periods from the 1940s through 2008. Only five studies looked at crews in the United States; most examined European countries, especially those in Scandinavian countries.
The researchers found that pilots and cabin crews were twice as likely to develop melanoma as the general population. It's not clear why the higher risk exists, and it could be a statistical glitch.
Pukkala, who is director for research with the Finnish Cancer Registry at the Institute for Statistical and Epidemiological Cancer Research, said, "Aircraft pilots, cabin crew or passengers are virtually unexposed to solar UV radiation because the shielding effect of the windows."
Pukkala did acknowledge that past research has shown an increased risk for skin cancer among Scandinavian airline pilots and flight crews. But, he reiterated that this might be because crews flew to sunny climates and developed sunburns while trying to become tanned.
What should airlines do about the increased melanoma risk? Nothing, Pukkala said. There's "no need to do anything."
But Ortiz-Urda disagreed. She said there is risk in planes with glass windows instead of plastic windows. Glass lets in more of a certain type of UV light -- UV-A -- than plastic does, and UV-A has been implicated in the development of melanoma, according to the study authors.
And, Ortiz-Urda and her co-authors also don't believe the increased risk of melanoma comes from leisure activities, such as sunbathing. The study authors noted that previous research has looked at leisure activities of pilots and flight crews and compared them to the general population, and didn't find significant differences in the number of sunburns, sunscreen use or other tanning behaviors.
The new analysis was published in the Sept. 3 online edition of the journal JAMA Dermatology.
Thanks for reading CBS NEWS.
Create your free account or log in
for more features.