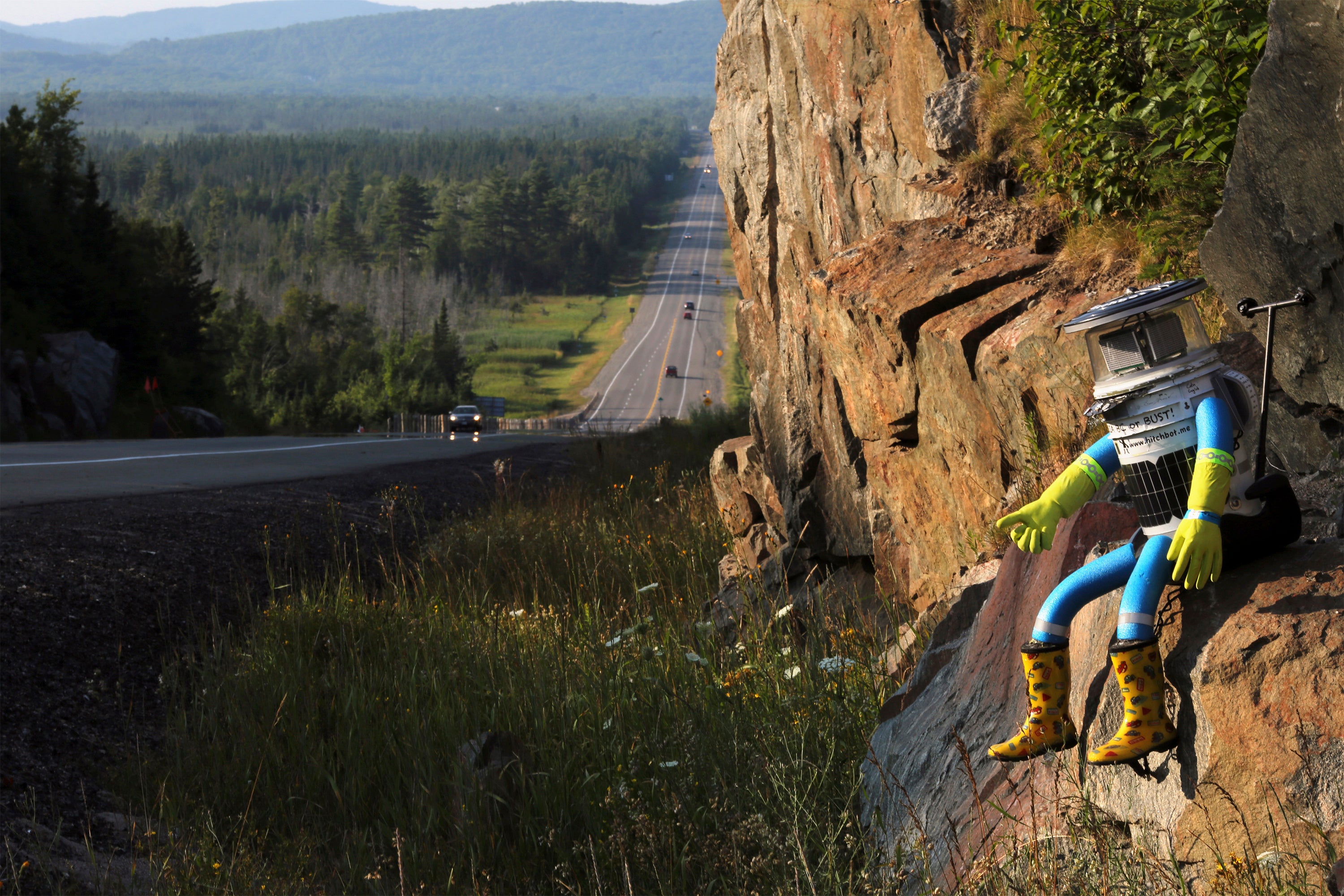 Philly shows brotherly love after HitchBOT's demise
Earlier this month, people all over the world mourned the end of HitchBOT, the robot who set out from Boston to hitchhike across America -- and only made it as far as Philadelphia, where he was smashed to pieces.
Now, having buried HitchBOT, some inventors there hope to praise him with a replacement. They want the end of hitchBOT to be the beginning of the Philly Love Bots.
"Philly is much better than that," said Stephen Macurdy, who rushed to volunteer when his parents told him the story of HitchBOT's untimely demise.
"My parents actually watch the local news every day, and their reaction to what happened to HitchBOT was kind of funny but also a little sad," Macurdy said.
HitchBOT was a social experiment created by two Canadian professors. During the past year, kind strangers helped the robot make its way across Canada, Germany and the Netherlands.
"Now I want to experience the American dream," the robot said.
HitchBOT caught a Red Sox game and visited Times Square but hitched its final ride in Philadelphia. It was last seen Aug. 1 sitting on a bench. By morning, it was in pieces.
Fans raged on social media. One wasn't surprised, remembering an infamous Eagles game in 1968 when Santa Claus was pelted with snowballs.
That's why the inventors are trying to make amends with new robots. They would encourage people to do a good deed and post about it online.
"We're on to something that's maybe not as sophisticated -- well definitely not as sophisticated as the original, but we're trying to find something that's scaleable and maybe educational," Macurdy said. "So in the end, what comes out of a bad situation is actually a little more positive."
The inventors plan to sell kits simple enough for children to assemble with the hopes of turning Philadelphia into the city of "botterly" love.
Thanks for reading CBS NEWS.
Create your free account or log in
for more features.