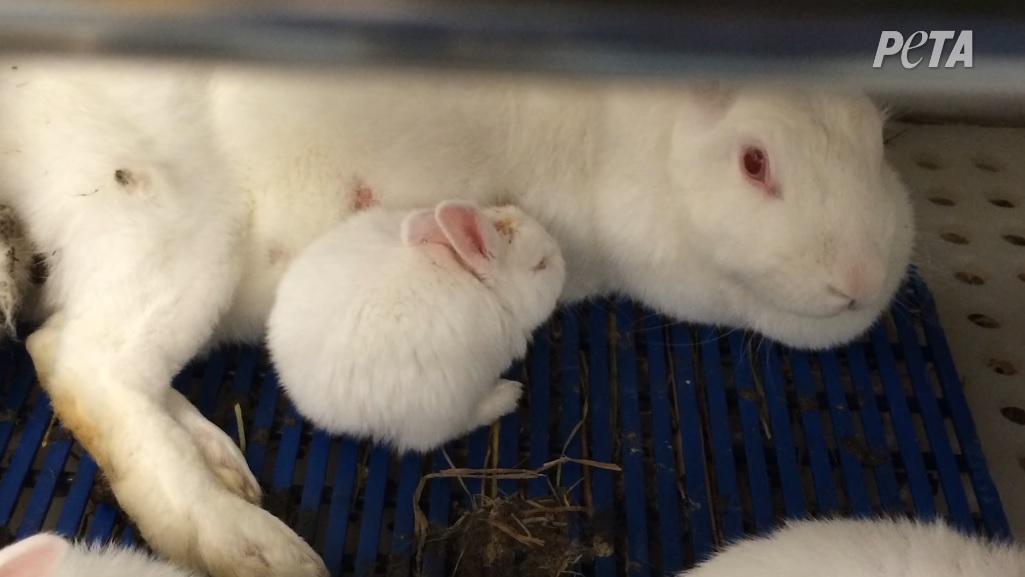 PETA files complaint against Pitt research lab, releases undercover video
PITTSBURGH -- The University of Pittsburgh says it's been cleared by the United States Department of Agriculture, after People for the Ethical Treatment of Animals filed a complaint about the treatment of lab animals at Pitt's Rangos Research facility in Lawrenceville, Pennsylvania, CBS Pittsburgh reports.
Scientists there conduct medical research on animals, including various species of monkeys, rabbits, rats and mice.
In a 17-page letter to the director of Animal Welfare Operations at the USDA, PETA complained that the university was in violation of the Animal Welfare Act and violated animal welfare regulations governing animal experimentation practices.
"Inadequate veterinary care was given to the animals," PETA's Alka Chandna told CBS Pittsburgh investigator Andy Sheehan in a Skype interview. "Animals were permitted to suffer pain and distress. Animals were not euthanized when nothing else could be done for them" after experimentation.
The organization's complaint stems from what they claim is an undercover investigation by a PETA employee who, they say, worked in the lab for six months, beginning in September and ending in February.
Video that the organization says was shot by the undercover employee shows what appear to be monkeys caged in tight quarters, which the organization says subjects the animals to stress.
Another shot shows a monkey that the organization says didn't get veterinary care after suffering an injury, and a rabbit whose knee appears to be cut open and the organization says was trussed with wires for eight weeks.
In response to PETA's complaint, last week the USDA conducted an unannounced four-day inspection of Pitt medical research labs, looking at the treatment of five species of monkeys and interviewing a number of researchers, veterinarians and other staff members.
Pitt released to CBS Pittsburgh the USDA's report which found no violations of the Animal Welfare Act.
In a statement, the university said it "was found in full compliance with the Animal Welfare Act and USDA regulations. The University's animal research program has led to a number of breakthroughs in medical care, and the University of Pittsburgh is committed to the highest standards of care for all research animals. Educational use of animals at the University of Pittsburgh complies with all applicable laws and voluntary accreditation standards. The programs and facilities at the University are USDA registered and covered under an Animal Welfare Assurance with the Office of Laboratory Animal Welfare of the Public Health Service. The University remains committed to the humane care and use of all animals within the context of the advancement of science and medicine."
Even though the USDA says Pitt was not in violation of any federal laws, PETA disputes the use of animals for scientific testing and is asking the federal government to withdraw funding to Pitt's labs.
Thanks for reading CBS NEWS.
Create your free account or log in
for more features.