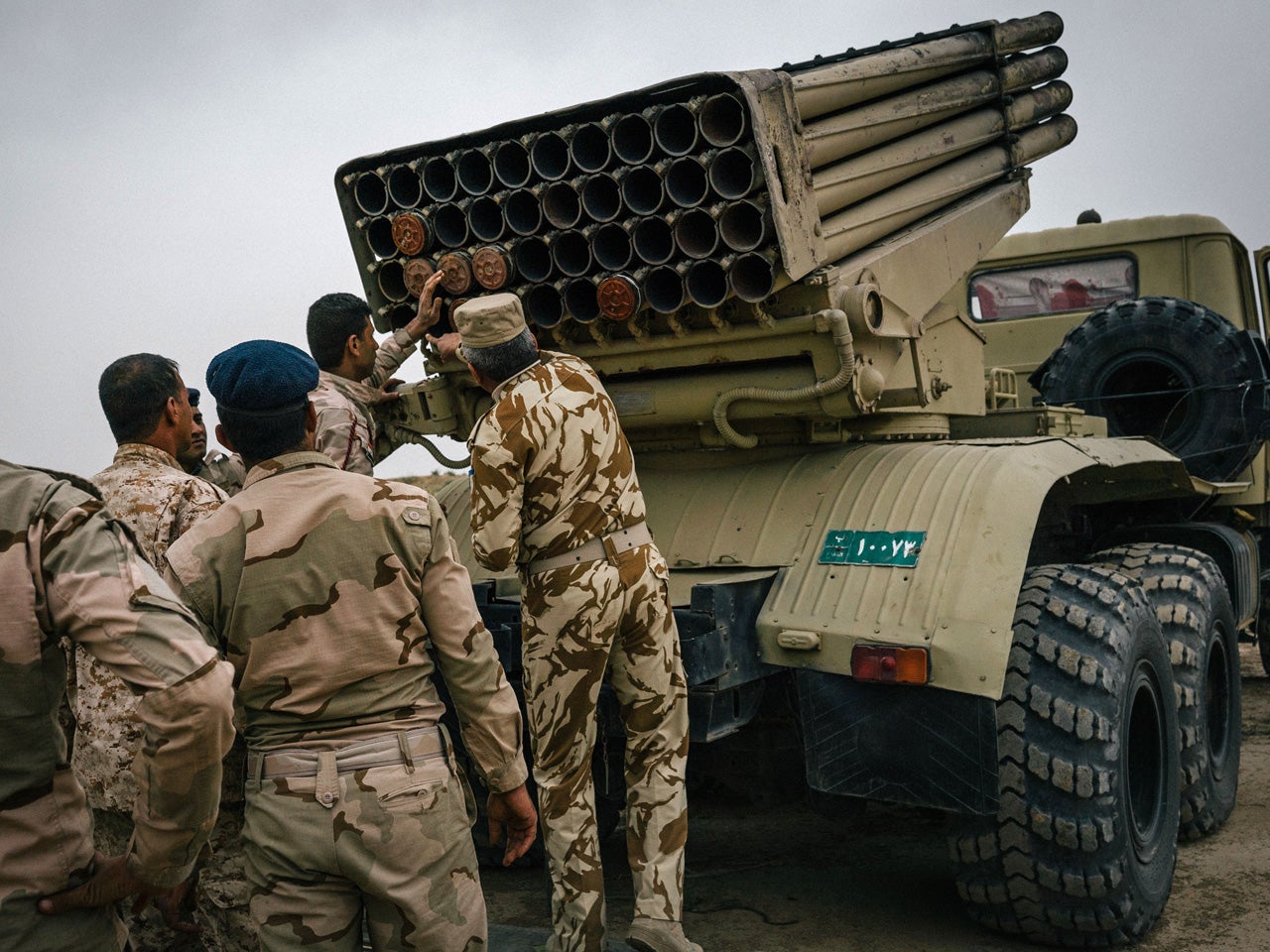 Pentagon may open more small Iraq outposts
WASHINGTON- The Pentagon will consider opening more small military outposts that would provide artillery support and other aid to Iraqi forces as they prepare to retake the northern city of Mosul from Islamic State of Iraq and Syria (ISIS) militants, a senior military officer on the Joint Staff said Wednesday.
Rear. Adm. Andrew Lewis, the vice director for operations, said there may be situations where the U.S. would either open a base or reopen one that was used in the earlier Iraq war. He said those outposts would be behind the front lines and would be used the way U.S. Marines are operating out of what has been known as Fire Base Bell, outside Makhmour.
Fewer than 200 Marines set up that outpost last month and provided targeting assistance and artillery fire for the Iraqis. It was the first time such a base had been established by the U.S. since it returned forces to Iraq in 2014.
Initially, military officials said the base was set up purely to provide protection for Iraqi forces and U.S. advisers at the nearby Iraqi base in Makhmour, southeast of Mosul.
But the Marines later were firing illumination rounds to help Iraqi forces locate ISIS fighters and firing artillery rounds in support as Iraqi troops took control of several villages on the outskirts of Makhmour. The Marines remained well behind the front lines.
Lewis said that setting up another, similar base as the Iraqi forces move toward Mosul is "dependent on what's happening on the ground" and in the military campaign.
He said it would be used to provide artillery fire from behind the front lines.
"Their mission is to provide fires and support of Iraqi forces, just like we do with airplanes, just it's surface-to-surface fires (versus) air-to-surface fires," he said. "Same concept, very accurate."
Pentagon officials have said they are on a temporary, short-term deployment into Iraq.
Lewis also noted there has been a recent name change for Fire Base Bell. It's unclear why the military changed names, but the new name, the Karasoar Counterfire Complex, reflects the Iraqi location and appears to focus more on its security mission rather than a combat role.
Thanks for reading CBS NEWS.
Create your free account or log in
for more features.