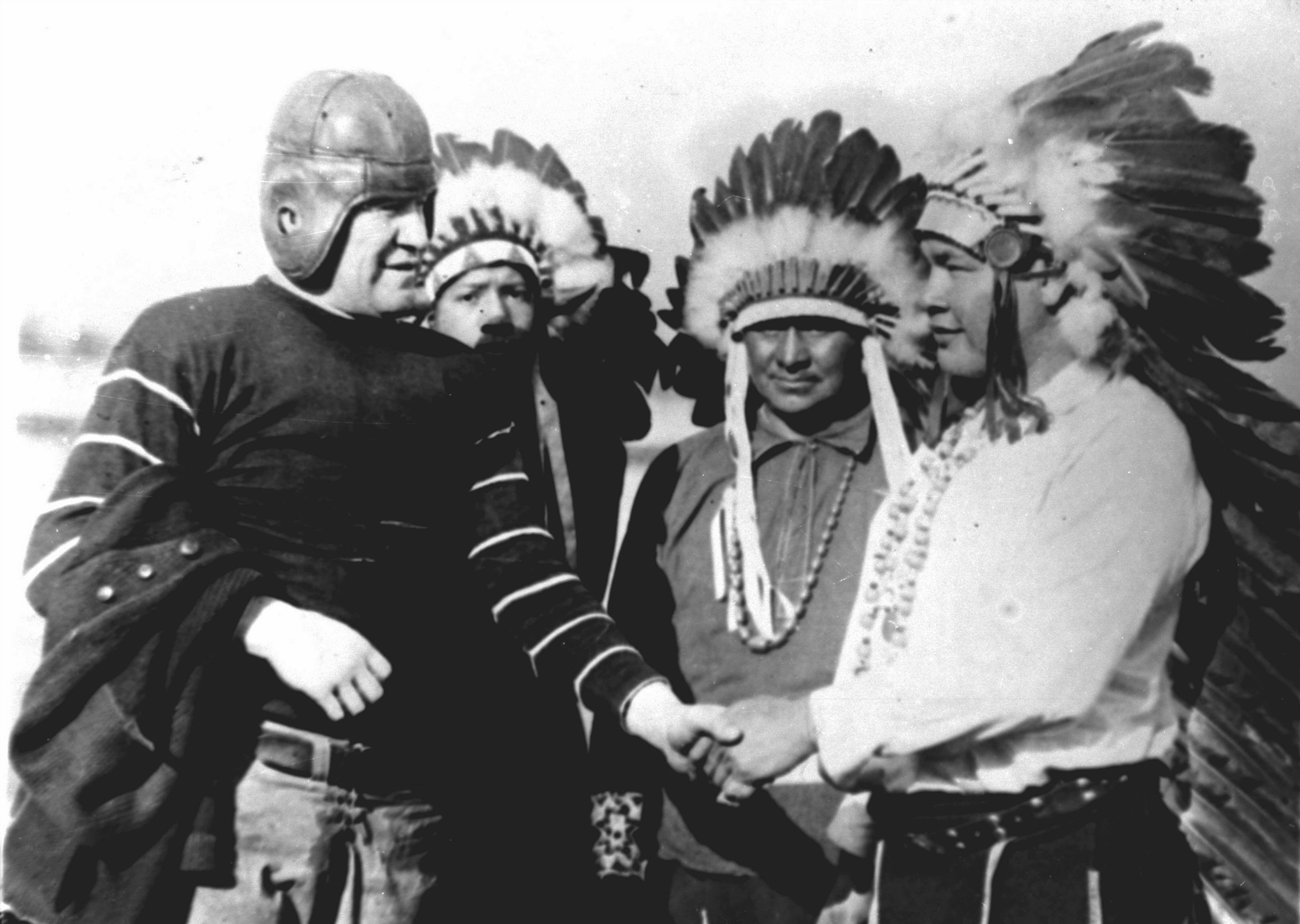 Pennsylvania town named for Jim Thorpe can keep athlete's body
Jim Thorpe's body will stay in the Pennsylvania town where he was laid to rest six decades ago after a federal appeals court on Thursday threw out a ruling that could have resulted in his reburial on American Indian land in Oklahoma.
The famed athlete's surviving sons have been fighting to move the body to Sac and Fox land in the state where he was born, saying their father expressed a desire to be buried in Oklahoma. A federal judge agreed with them, ruling the town of Jim Thorpe amounted to a museum under a 1990 law intended to rectify the historic plundering of American Indian burial grounds.
But the Philadelphia-based 3rd U.S. Circuit Court of Appeals said Thursday that Thorpe's body should remain in Jim Thorpe, determining that U.S. District Judge Richard Caputo misapplied the Native American Graves Protection and Repatriation Act. The law requires museums and federal agencies possessing American Indian remains to return them upon request of the deceased's family or tribe.
"Thorpe's remains are located in their final resting place and have not been disturbed," the appeals court said in its ruling. "We find that applying (the repatriation law) to Thorpe's burial in the borough is such a clearly absurd result and so contrary to Congress's intent to protect Native American burial sites that the borough cannot be held to the requirements imposed on a museum under these circumstances."
Thorpe's son, Bill Thorpe, 86, of Fort Worth, Texas, said he's disappointed by the court's ruling and will consider an appeal to the U.S. Supreme Court.
"We wanted him where he wanted to be, but it doesn't sound like it's going to happen," he said.
Thorpe was a football, baseball and track star who won the decathlon and pentathlon in the 1912 Olympics. He died without a will in 1953 at age 64.
After Oklahoma's governor balked at the cost of a planned monument to the athlete, third wife Patricia had Thorpe's body removed during his funeral service and sent it to northeastern Pennsylvania. She struck a deal with two merging towns -- Mauch Chunk and East Mauch Chunk -- to build a memorial and name the new town after him. His remains are kept in a roadside mausoleum surrounded by statues and interpretive signage.
The borough on the western edge of Pennsylvania's Pocono Mountains is popular with tourists and frequently appears on lists of America's prettiest towns, but few come specifically to visit Thorpe's memorial, and the town's economy is not dependent on its connection to the man.
Nevertheless, Jim Thorpe throws a Jim Thorpe birthday bash every year, celebrating his legacy as one of the 20th century's greatest athletes, and the high school's athletic teams are named the Olympians.
Anne Marie Fitzpatrick, a shop owner who organizes the annual Thorpe celebration, said she's "been on a high all day" after learning the mausoleum would stay.
"He can rest in peace," she said. "That was the most important thing: leave him alone."
Though he lost his bid to get the grave moved, Bill Thorpe didn't appear to hold a grudge against the town.
"It's been a good place, he said. "They've taken good care of him and continued the name."
Thanks for reading CBS NEWS.
Create your free account or log in
for more features.