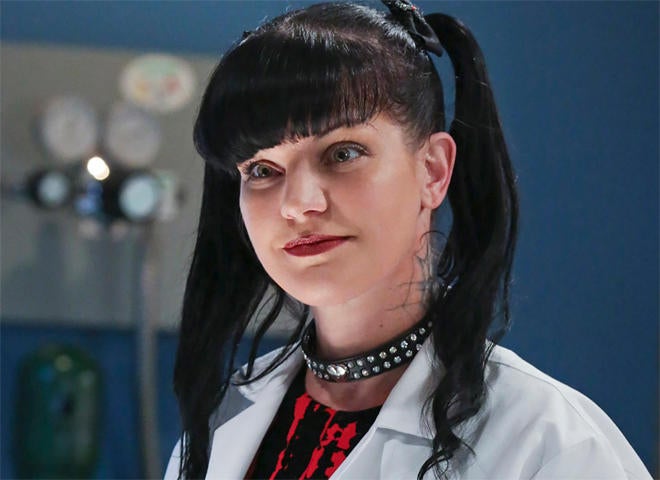 Pauley Perrette tweets that she left "NCIS" after "multiple physical assaults"
On May 8, actress Pauley Perrette -- and her beloved character, Abby Sciuto -- bid adieu to "NCIS" after 15 years as one of the best-loved crimefighters on TV. At the time, Perrette told CBS "Sunday Morning" that the decision to step away was painful but she had grown disillusioned with fame. While she looked forward to spending more time on her activism and with her beloved dogs, she was still grieving the decision.
"It makes me sad to imagine a world without Abby in it," she said. "It really makes me sad... I, like, usually cry in my car every single day when I drive to work. And I usually cry on my way home at some point. And then I take a deep breath, and I go, 'All right,' you know?"
On May 12, however, after her final episode aired, Perrette took to Twitter with a cryptic message, the implication of which is that she actually left the show because something unsavory was happening on set.
A day later, Perrette returned to Twitter to further elaborate on the situation. In the subsequent tweets, she claimed that she hadn't gone public with the real reason she left the show out of a sense of obligation to the crew and all the people who would lose their jobs if she did. Now, however -- and likely in the context of the #MeToo movement -- she is questioning whether silence is really the most appropriate response to what she calls a "crime."
She then alleged that "a very rich, very powerful publicity 'machine'" is working to keep her silent -- a machine with "no morals" and "no obligation to the truth." Without going into specifics, she levels the accusation: "He did it."
Perrette then stated that she left because of a series of physical assaults.
While Perrette names no names, her accusations come amidst a cultural reckoning against toxic Hollywood behavior against women.
A statement from CBS Television Studios was issued Tuesday evening saying that she had a "terrific run on NCIS and we are all going to miss her."
The statement added: "Over a year ago, Pauley came to us with a workplace concern. We took the matter seriously and worked with her to find a resolution. We are committed to a safe work environment on all our shows."
Thanks for reading CBS NEWS.
Create your free account or log in
for more features.