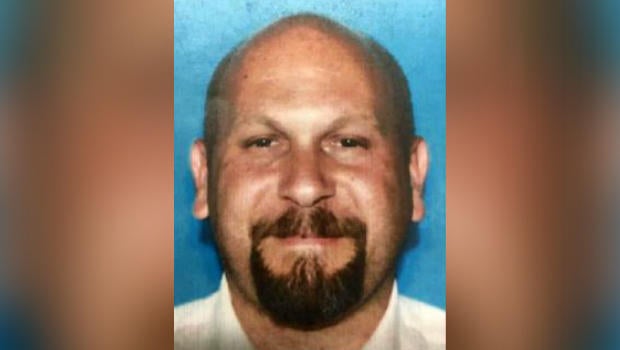 Pastor accused of sexual assault on girl out on bail, police say in California
LOS ANGELES -- Douglas Rivera, the pastor accused of sexually assaulting a preteen girl at a Covina hotel last week, turned himself in to police Sunday morning and was out on bail by early afternoon, CBS Los Angeles reports. Police have confirmed that Rivera, accompanied by his attorney, turned himself in to Covina Police Department at 11 a.m. local time. He was out on bail by 2 p.m.
Rivera, 40, was accused last week of assaulting a girl visiting from China at the Vanllee Hotel and Suites, located at 1211 E. Garvey Ave. North, Wednesday night.
The pastor of God's Gypsy Christian Church in Glendale had been on the run since Friday. Later in the day, he posted a video to social media claiming his innocence.
Police said Rivera drove through the parking lot of the Vanllee Hotel late Wednesday, stopping to peer into a room where two girls were staying during a school trip from China.
Rivera allegedly masturbated outside the room, then pretended to be on the phone for about 30 minutes. He then entered the hotel and knocked on the girls' door. Thinking he was their chaperone, the girls opened the door. Police said Rivera then entered the room and sexually assaulting one of the girls, police said.
After images from the hotel's security footage were made public, Rivera was identified as a person of interest in the case.
Police raided his Baldwin Hills home Friday, towing a truck similar to the one seen in the security video.
According to a neighbor, Rivera was painting that truck black with a roller and paintbrush Thursday.
Late Friday, Rivera, whose congregation shares a building with Glendale City Church, posted a video to Instagram from inside a vehicle in which he said he "was at the wrong place at the wrong time."
He went on to say the accusations against him were false, asking people to keep him "in prayer." He also said he planned to turn himself in to police Wednesday accompanied by his attorney.
Anyone with information about the alleged assault should call Covina police at 626-384-5621.
Thanks for reading CBS NEWS.
Create your free account or log in
for more features.