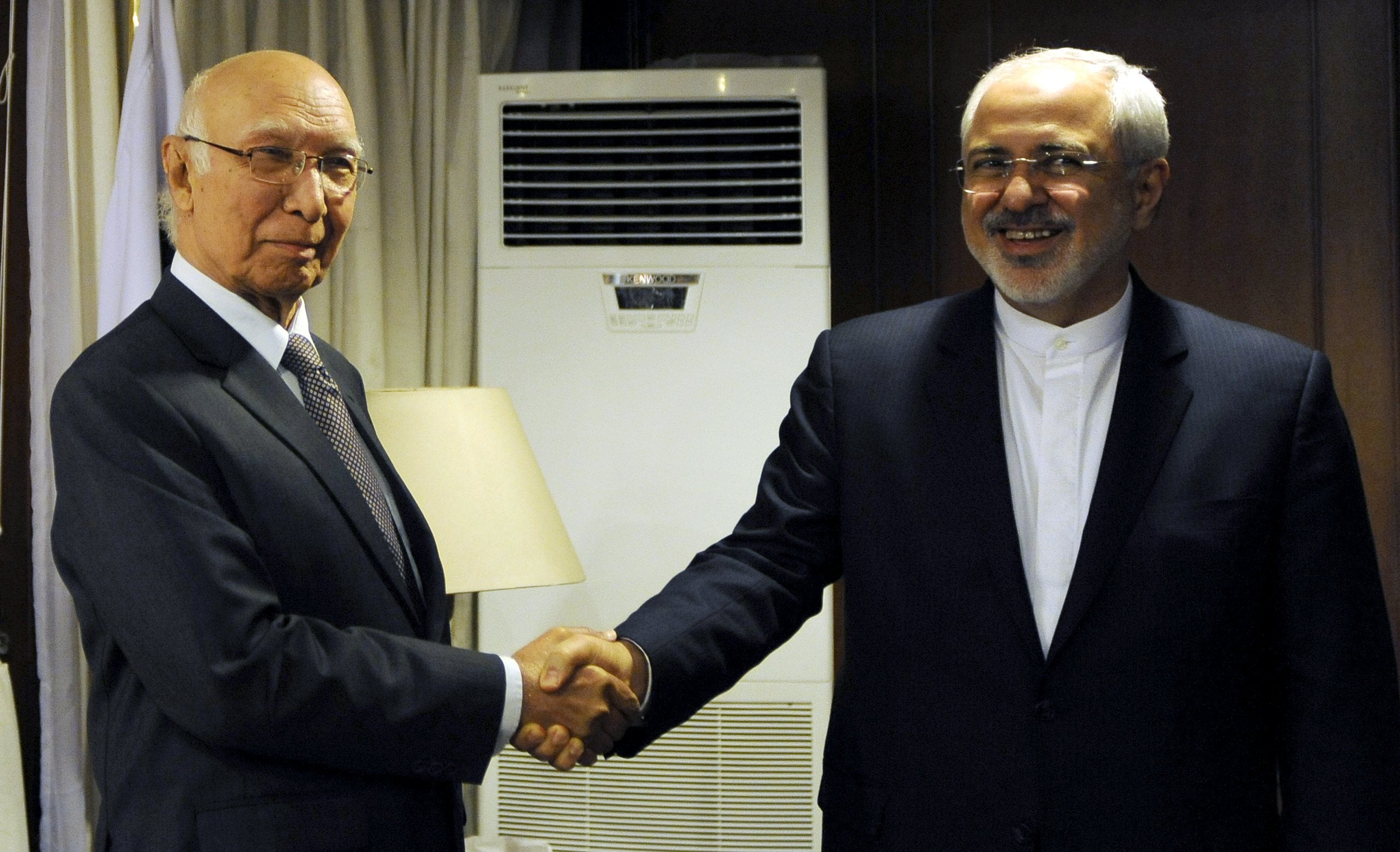 Pakistan won't join Saudis in bombing Yemen's rebels
ISLAMABAD -- Pakistan's parliament on Friday decided not to join the Saudi-led coalition targeting Shiite rebels in Yemen, with lawmakers adopting a resolution that calls on the warring parties in the impoverished Arabian Peninsula country to resolve the conflict through peaceful dialogue.
After days of debating, Pakistani lawmakers unanimously voted in favor of a resolution which states that "the parliament desires that Pakistan should maintain neutrality in the Yemen conflict so as to be able to play a proactive diplomatic role to end the crisis."
The predominantly Sunni Pakistan, which has a Shiite minority of its own and shares a long border with Shiite powerhouse Iran, has been concerned about getting involved in Yemen's increasingly sectarian conflict and a Saudi-Iran proxy war in the region.
The conflict in Yemen pits the Saudi-led Sunni Gulf Arab coalition against Shiite rival Iran, which supports the rebels known as the Houthis and has provided humanitarian aid, though both Iran and the rebels deny it has armed them.
The growing regional involvement risks transforming what until now has been a complex power struggle into a full-blown sectarian conflict like those raging in Syria and Iraq.
Since the Saudi-led coalition launched the aerial campaign more than two weeks ago, pro-Saudi groups have rallied across Pakistan, urging Islamabad to join the coalition. The rallies, organized by a militant-linked Sunni group and Hafiz Saeed, who heads the Jamaat-ud-Dawa religious group, have condemned the Shiite rebels' advance in Yemen.
Iran has been trying to garner international support to stop the bombing and has stepped up its condemnation of the air campaign, with the country's Supreme Leader Ayatollah Ali Khamenei calling it "genocide."
Pakistan's resolution came a day after Iranian Foreign Minister Mohammad Javad Zarif visited Islamabad to discuss the conflict in Yemen with Pakistani Prime Minister Nawaz Sharif and other officials.
Zarif has said that Iran is ready to facilitate peace talks that would lead to a broad-based government in Yemen. He also called for a cease-fire to allow for humanitarian assistance. "We need to work together in order to put an end to the crisis in Yemen," Zarif said.
Sharif attended the joint session of parliament Friday to indicate his approval.
If the conflict in Yemen becomes an all-out sectarian war, this will "have a critical fallout in the region, including in Pakistan," the resolution said.
The parliament also urged Muslim countries and the international community to intensify their efforts to promote peace in Yemen. It called on Pakistan's envoys to "initiate steps" before the U.N. Security Council "to bring about an immediate ceasefire in Yemen."
Even though the lawmakers opted to stay out of the conflict, the parliament also expressed its "unequivocal support" for Saudi Arabia, vowing that in case of any violation of its territorial integrity or any threat to the Muslim holiest places in the kingdom, Pakistan would "stand shoulder-to-shoulder with Saudi Arabia and its people."
Despite the airstrikes, the Houthis and their allies, forces loyal to former Yemeni President Ali Abdullah Saleh, have been advancing on the ground. On Thursday, they captured Ataq, the capital of oil-rich Shabwa province, after days of clashes with local Sunni tribes.
The rebel forces have seized 10 of Yemen's 21 provinces, including the capital, Sanaa, and are advancing on Aden, Yemen's second largest city, which was declared a temporary capital by President Abed Rabbo Mansour Hadi before he fled to Saudi Arabia in the face of the Houthis' advance.
In Shabwa, the rebels and their allies could encounter significant resistance from al Qaeda in the Arabian Peninsula. The Saudi-led bombing -- backed by U.S. arms shipments and intelligence sharing -- threatens to weaken the rebels and Saleh's loyalists, who are al Qaeda's most powerful opponents on the ground.
The World Health Organization said Wednesday that at least 643 civilians and combatants have been killed since March 19 in Yemen. At least 2,226 have been wounded, and another 100,000 have fled their homes.
Thanks for reading CBS NEWS.
Create your free account or log in
for more features.