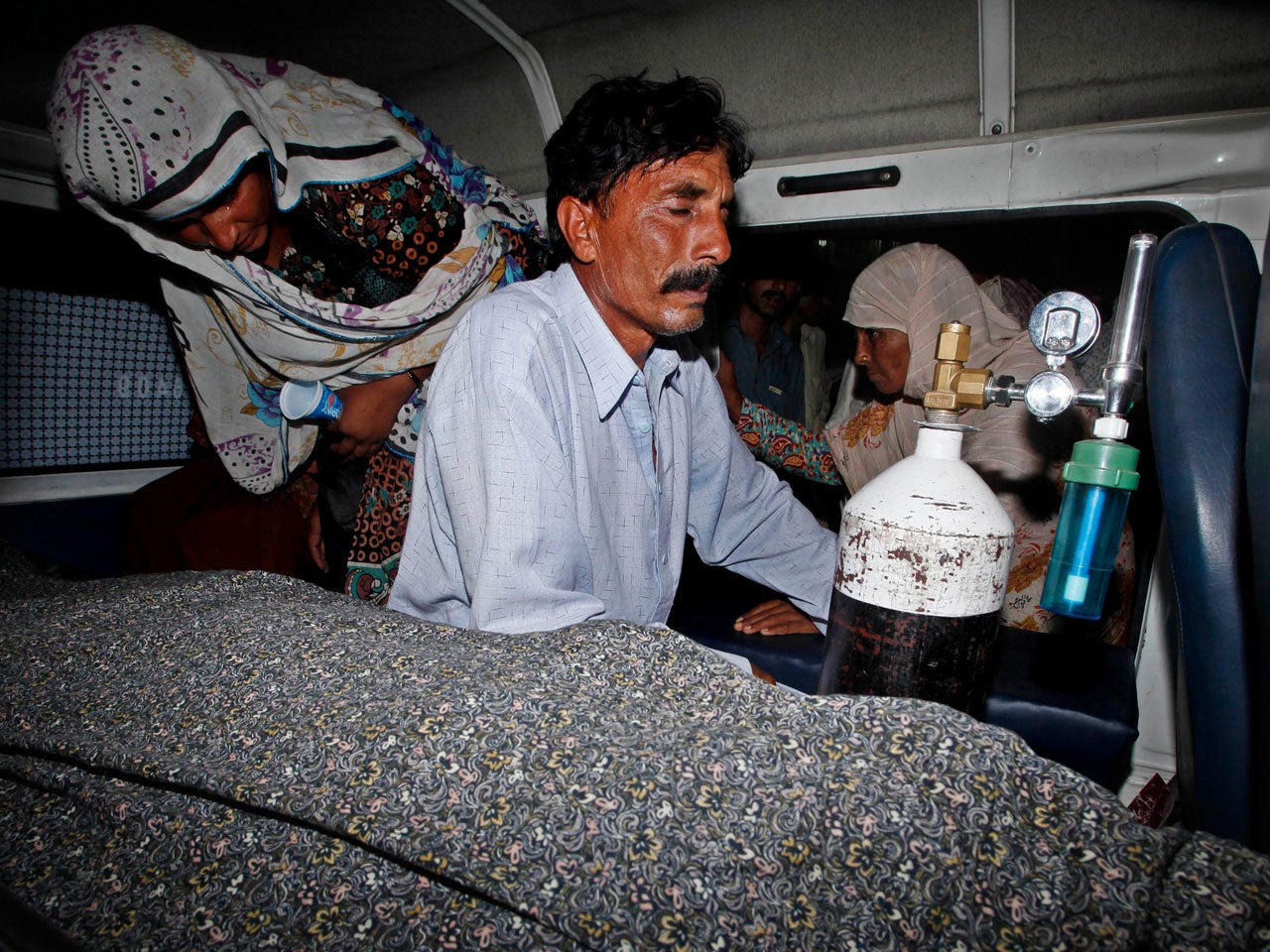 Bizarre new twist in Pakistan "honor killing" case
LAHORE, Pakistan -- The husband of a woman stoned to death in Pakistan killed his first wife four years ago, police and relatives said Thursday, a shocking twist both showing how complicated justice can be and how dangerous life is for women in the country.
A mob of family members, including her father and brothers, beat 25-year-old Farzana Parveen to death Tuesday with bricks stolen from a construction site in the eastern city of Lahore as onlookers stood by, authorities said. Initially, many in Pakistan offered their condolences to Parveen's husband, Mohammed Iqbal, after the killing as the family apparently didn't want her to marry him.
But Thursday, Zulfiqar Hameed, deputy inspector general for Punjab police, told The Associated Press that authorities arrested Iqbal for the October 2009 killing of his first wife, Ayesha Bibi. Hameed could not offer details about the slaying, but said the case was withdrawn after a family member forgave him.
Under Pakistani law, those charged with a slaying can see their criminal case dropped if family members of the deceased forgive them or accept so-called "blood money" offerings over the crime.
Reached by the AP at his village near the town of Jaranwala, Iqbal said he could not speak because he was praying at his second wife's grave. He did not respond to other requests for comment after that.
One of Iqbal's five children, Aurang Zeb, said his father killed his mother in 2009 over a dispute. He said his father was arrested but the children later forgave him and the case was withdrawn.
"We don't want to discuss whatever had happened in the past, but I confirm that we had forgiven our father Iqbal," Zeb told the AP, adding that his father was in a state of shock after his second wife's death.
Two of Iqbal's cousins also said he killed his first wife but said he had been forgiven by one of his sons.
Pakistan, home to some 180 million people, is an overwhelmingly Muslim nation, and the majority of its citizens long have been fairly conservative. Arranged marriages are the norm among conservative Pakistanis, and hundreds of women are murdered every year in so-called honor killings carried out by husbands or relatives as a punishment for alleged adultery or other illicit sexual behavior that is perceived to bring shame upon her family.
Activists say "blood money" offerings often mean that crimes against women by their spouses or other family members are ignored.
Pakistan has one of the highest rates of violence against women globally. The Human Rights Commission of Pakistan, a private group, said in a report last month that some 869 women were murdered in honor killings in 2013.
Pakistan's Prime Minister Nawaz Sharif condemned Farzana Parveen's slaying in a statement Thursday, calling it "intolerable." He called on authorities in Punjab province to find the remaining culprits.
Navi Pillay, the United Nations high commissioner for human rights, also strongly condemned the slaying, saying she didn't want to call it an honor killing as "there is not the faintest vestige of honor in killing a woman in this way." She called on Pakistan's government to stop the slayings.
"The fact that she was killed on her way to court, shows a serious failure by the state to provide security for someone who - given how common such killings are in Pakistan - was obviously at risk," Pillay said in a statement Wednesday.
U.S. State Department spokeswoman Jen Psaki on Thursday welcomed comments by senior Pakistani leaders condemning "this heinous crime" and hoped the perpetrators would quickly be brought to justice. She said it was at least the third so-called honor killing reported in Pakistan this week.
Thanks for reading CBS NEWS.
Create your free account or log in
for more features.