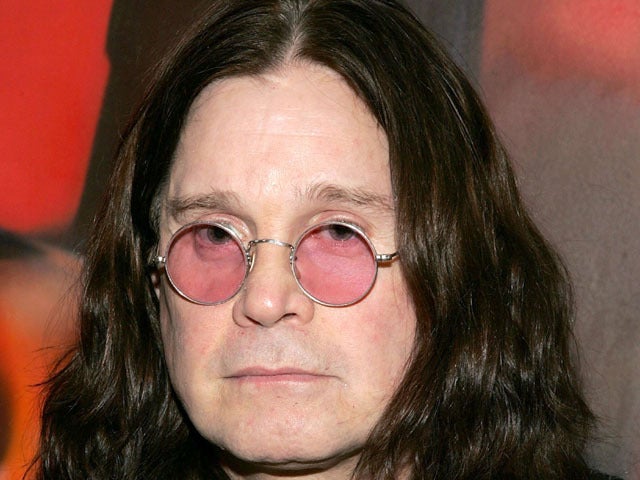 Ozzy Osbourne's Genome Reveals He's Kin of Neanderthals
NEW YORK (CBS) Science proves that Ozzy Osbourne, the "Prince of Darkness" and infamous bat-head biter, has a little Neanderthal in him.
PICTURES: Meet the Osbournes
PICTURES: Celeb Families Through Thick and Thin
The 61-year-old former Black Sabbath lead singer has become one of only a few people in the world to have his entire genetic code deciphered.
Researchers at Knome, a Cambridge, Mass., company that analyzes human genomes, discovered, from a blood sample, that Osbourne inherited some DNA from the extinct race. They also revealed that he is a distant relative of Russian tsar Nicholas II, King George I and the outlaw Jesse James, the Daily Mail reports.

With his past of drug and alcohol abuse and near-death experiences (he was put in a medically induced coma in 2003 after breaking his neck in an all-terrain vehicle accident), Osbourne was an ideal candidate to take part in the genome sequencing project.
"Sequencing and analyzing individuals with extreme medical histories provides the greatest potential scientific value," said Nathan Pearson, director of research at Knome, according to the UK's Sunday Times.

The rocker and former MTV reality star admits he was first skeptical about participating in the project, but eventually gave in.

"Given the swimming pools of booze I've guzzled over the years--not to mention all of the cocaine, morphine, sleeping pills, cough syrup, LSD, Rohypnol...you name it--there's really no plausible medical reason why I should still be alive," he said in the Times.

"Maybe my DNA could say why."
The results of Osbourne's genome sequencing project will be presented in full detail Friday at the TEDMED 2010 meeting in San Diego, Calif.

Thanks for reading CBS NEWS.
Create your free account or log in
for more features.