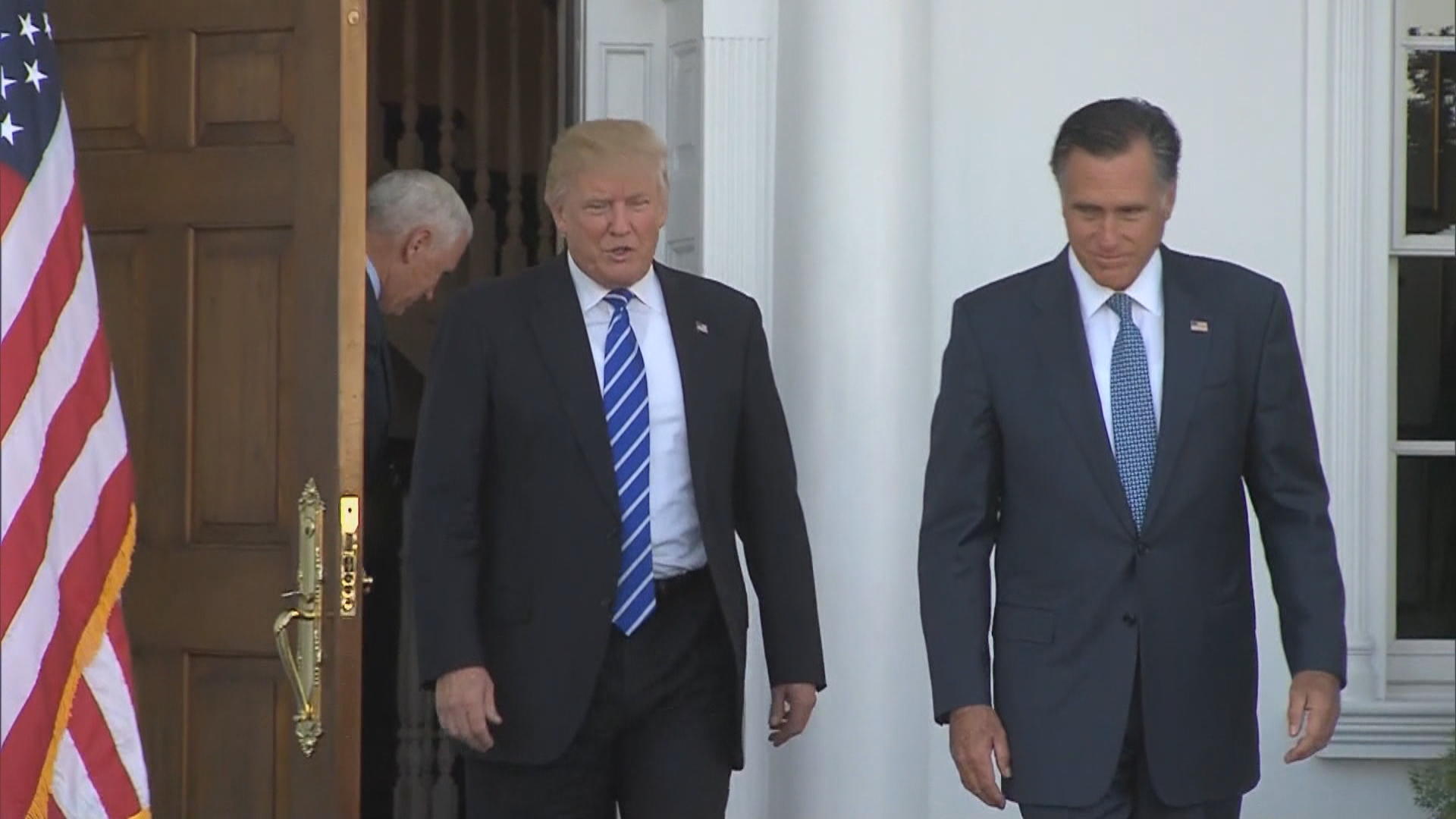 GOP sources: Mitt Romney quietly preparing to run for Utah Senate seat
One of the president's Republican critics, 2012 presidential nominee Mitt Romney, is eyeing a new political opportunity in Utah. The longest-serving Senate Republican, Orrin Hatch, says he'll retire after 42 years in Washington and several GOP sources tell CBS News that Romney has been quietly preparing for Hatch's retirement, reports CBS News' Nancy Cordes.
Romney has not said anything publicly about his plans to run, but on Tuesday afternoon offered a clue. Following Sen. Hatch's announcement he changed his home base on his Twitter profile from "Massachusetts" to "Holladay, UT."

In a video posted on Twitter, Sen. Hatch referenced his early days as an amateur boxer as he revealed his plans to leave the political ring.
"After much prayer and discussion with family and friends, I've decided to retire at the end of this term," he said.
As chair of the Finance Committee, Sen. Hatch spearheaded last month's passage of the GOP tax cuts and was one of the earliest senior Republicans to support President Trump.
Mr. Trump, no fan of Mitt Romney, had urged Hatch to stay in the Senate for an eighth term. The president once had the same respect for Romney – and even considered him for secretary of state -- despite Romney's frequent critiques of him.

"He's playing the members of the American public for suckers," Romney said last March.
But the relationship has been a rocky one. In August, Romney urged the president to apologize for his response to the deadly Charlottesville protests in which he proclaimed "there's blame on both sides."
Romney wrote on Facebook that Mr. Trump's words "caused racists to rejoice, minorities to weep, and the vast heart of America to mourn."
At a briefing Tuesday, White House Press Secretary Sarah Huckabee Sanders would not say whether President Trump is committed to campaign for whomever the Republican nominee would be. She also said that she hasn't spoken with him about potentially supporting Romney if he announces a run for Hatch's seat.
Romney congratulated Hatch on his 40-plus years in the Senate, saying "Senator Hatch has represented the interests of Utah with distinction and honor."
Hatch appeared to go back and forth about resigning, partly because of pressure from the White House to stay on. If Romney is running he'll likely announce soon, because the election is this November.
Thanks for reading CBS NEWS.
Create your free account or log in
for more features.