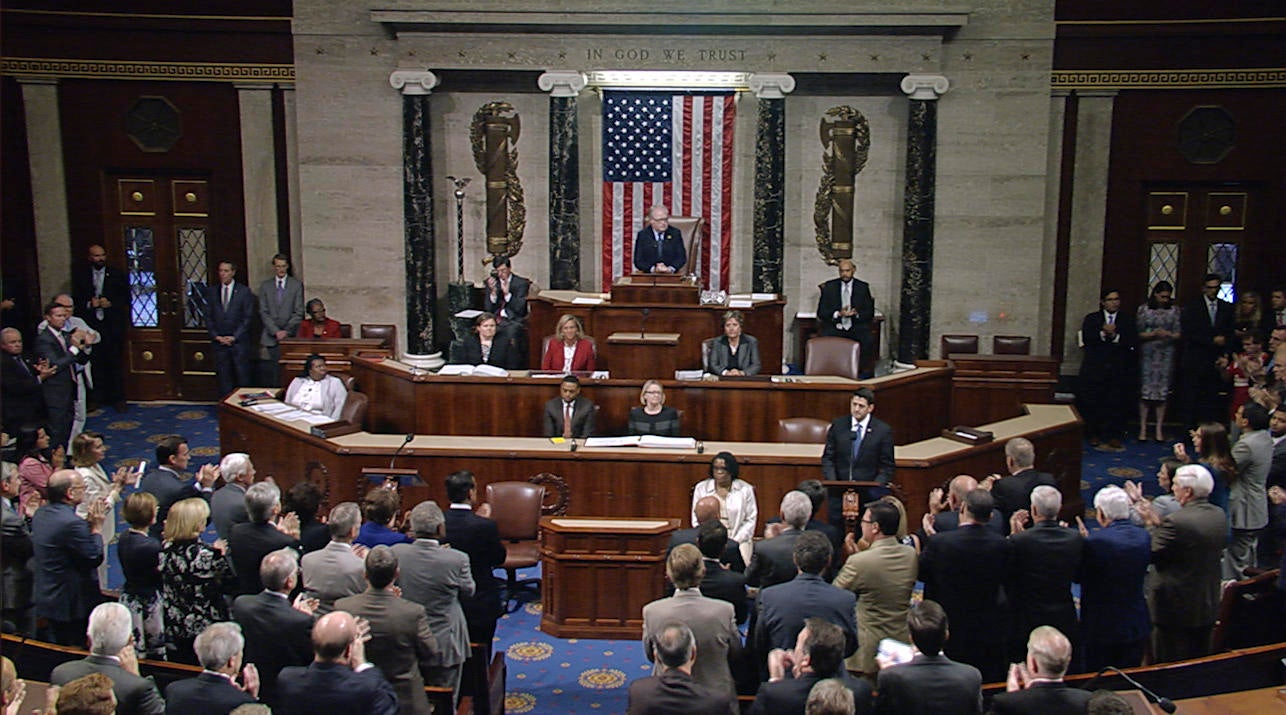 House passes $1.3 trillion spending bill
House lawmakers have passed a sweeping spending bill in an effort to avoid yet another government shutdown as funding is due to run out midnight on Friday. The bill, passed in a 256-167 vote, will now be sent to the Senate. The omnibus package aims to fund the government through Sept. 30, the end of the fiscal year.
How'd they get here
The first major hurdle for the House was passing a procedural measure, which allowed them to vote on the actual text of the omnibus bill. Republican members cheered as it passed in a 211-207 vote, which was closed after there was a narrow majority in support.
Negotiators worked late into Wednesday to hash out any remaining details before the final 2,322-page text of the bill was released. Many members were reluctant to support the procedural vote because the bill was released just 14 hours beforehand, meaning that few would get a chance to actually read the legislation before they began voting for it.
House Minority leader Nancy Pelosi sent a letter to her colleagues urging them to vote no after she made a last-ditch attempt to get the GOP leadership to agree to a vote on immigration legislation, which was not included in the final text of the bill.
Ryan said of the measure, "No bill of this size is perfect, but this legislation addresses important priorities and makes us stronger at home and abroad."
Meanwhile, the Republican leadership urged members to voice their support after President Trump signaled he would be willing to back the legislation. Republicans have been pushing for increases in funding for the nation's military and the president's long-promised border wall. Mr. Trump himself suggested he had to "waste money" on some Democratic priorities in order to gain wins for his own party in a tweet late Wednesday.
Ryan assured reporters ahead of the final vote that "the president supports this bill - there's no two ways about it."
"I think he liked it," added Ryan. "I think he liked it because the administration asked us for 1.6 billion dollars for the border, for the wall and we got it so he was happy with that."
CBS News' Rebecca Kaplan and John Nolen contributed to this report.
Thanks for reading CBS NEWS.
Create your free account or log in
for more features.