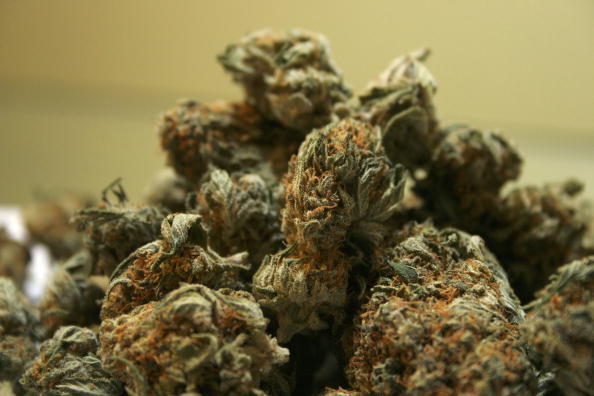 Medical marijuana or guns? Oklahoma latest state forced to choose
Oklahoma became the 30th state to legalize medical marijuana earlier this week, but residents who want to have a medical cannabis card and own a gun may see their hopes go up in smoke.
On Thursday, the Bureau of Alcohol, Tobacco, Firearms and Explosives (ATF) confirmed to ABC affiliate KOCO-TV that the conditions of a 2011 open letter, which states that federal law prohibits anybone who is an "unlawful user of or addicted to any controlled substance" from "possessing firearms or ammunition," still stands. The letter says that anyone who uses marijuana, regardless of state law, qualifies as an "unlawful user of" the controlled substance, and is therefore prohibited from owning a gun.
Federal officials went on to say that possession of a medical marijuana card was reasonable cause to suspect the card owner of being an unlawful marijuana user, even if the person obtained the card legally.
"Using a controlled substance is a prohibitor, similar to being convicted of a felony offense," Meredith Davis, a special agent with the ATF, told NBC affiliate KFOR-TV. As the Bureau outlines, felons are prohibited from possessing a firearm.
One loophole that could allow a household to access to both a gun and a medical marijuana card, KFOR-TV reports, is if a spouse required medical marijuana for an illness and the other spouse owned a firearm. According to KFOR-TV, in that instance, the ATF could grant permission for the gun to remain in the household, as long as the spouse with the card had no access to the weapon.
Thanks for reading CBS NEWS.
Create your free account or log in
for more features.