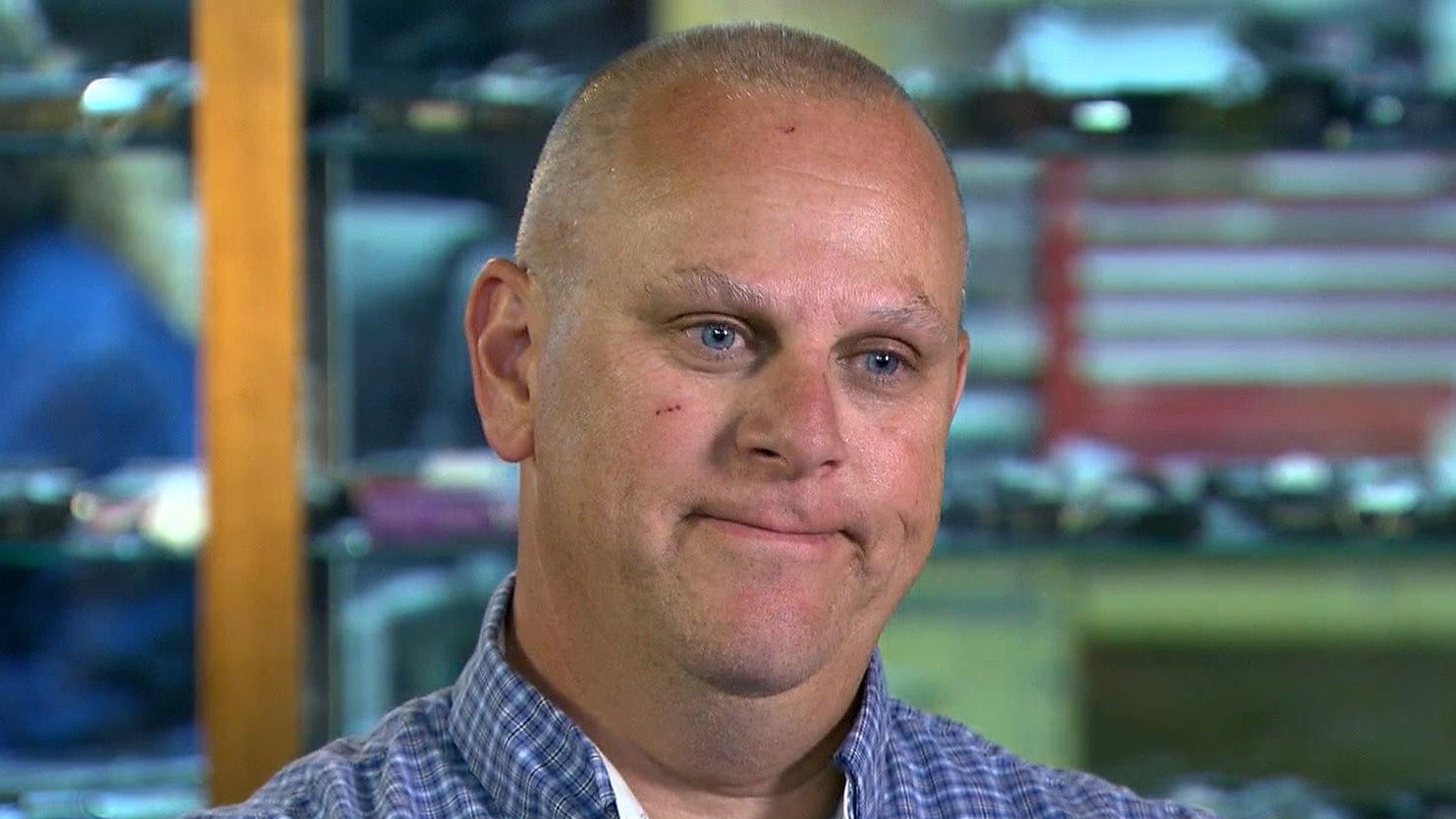 Gun shop owner credited with foiling possible mass shooting
Plans for a possible mass shooting may have been foiled, thanks to an alert gun shop owner in Ohio.
John Downs makes his living selling guns, but he may have saved lives by turning down a customer, reports CBS News correspondent Adriana Diaz.
"He kind of had his finger on the trigger like he was going to, you know, use it," Downs said.
Last Monday, 25-year-old James Howard withdrew from his classes at Ohio University and allegedly assaulted an assistant hockey coach. Then he drove 30 minutes to Downs's Bait & Guns store. Although Howard had passed a background check, Downs refused to sell him a rifle.
"Just the look in his eye... there was something about him," Downs said. "I don't know. You really can't explain it. He was going to do something. He was going to do something."
Howard returned to the gun shop later that day, but Downs locked the door and asked a customer to call 911.
Hocking County Sheriff's deputies located Howard's car one mile away at a Walmart. A gun was found in the back seat.
"When we arrived, he had almost 50 rounds of 20-gauge shot gun shell ammunition ready to purchase," Sheriff Lanny North said.
According to the Athens County prosecutor, "Howard was found in possession of a firearm while allegedly being drug dependent or in danger of becoming drug dependent. The firearm was purchased after he allegedly made a false statement on his background check form."
North believes Downs probably saved lives.
"We don't know what he may have prevented," he said.
Downs doesn't think he's a hero. Nonetheless, dozens of Ohio University parents and students have thanked him, including the father of a student who was near Howard's alleged assault.
"His dad called me today, really emotional. Could make me emotional," Downs said. "That his son could have been shot."
Howard is currently being held at the Southeast Ohio Regional Jail on a $125,000 bond. Police say he has a known history of mental health issues. His arraignment is scheduled for April 6th.
Thanks for reading CBS NEWS.
Create your free account or log in
for more features.