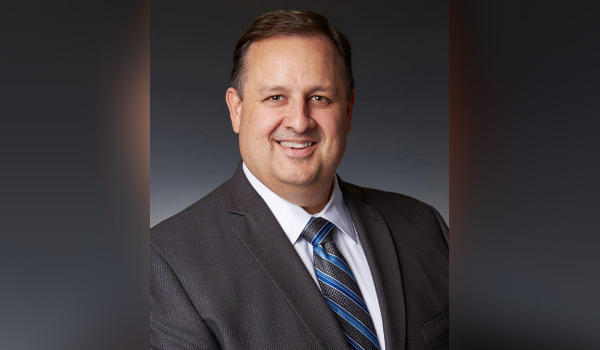 Office of Government Ethics director resigns
Watch CBSN and "CBS Evening News" tonight and "CBS This Morning" tomorrow for more of Julianna Goldman's interview with Walter Shaub
The director of the Office of Government Ethics (OGE), Walter Shaub Jr., announced Thursday he will resign before the end of his term, and in his first television interview after his announcement, he weighed in on one of the challenges of his final year as director, addressing the Trump family business and its relationship to Donald Trump's presidency.
Shaub announced he would leave the office in just under two weeks, on Wednesday, July 19. In his resignation letter, Shaub called it the "great privilege and honor of my career" to lead the OGE staff, and he praised the office's employees as being "committed to protecting the principle that public service is a public trust, requiring employees to place loyalty to the Constitution, the laws, and ethical principles above private gain."
Asked by CBS News' Julianna Goldman whether he thought the president and his family are using the office to enrich themselves, Shaub replied that he "can't know what their intention is," but the appearance is just as important as whether they are or not.
"I know that the effect is that there's an appearance that the businesses are profiting from his occupying the presidency," Shaub told Goldman. "And appearance matters as much as reality. So even aside from whether or not that's actually happening, we need to send a message to the world that the United States is going to have the gold standard for an ethics program in government, which is what we've always had."
In fact, he continued, "...[I]t almost doesn't matter whether they are profiting or not. America should have the right to know what the motivations of its leaders are, and they need to know that financial interests, personal financial interests, aren't among them."
The low-profile director of the ethics office has had his run-ins with the Trump administration. In May, the White House positioned itself to block the disclosure by the ethics office of ethics waivers granted to dozens of former lobbyists now working in the White House, according to a New York Times report. The Trump administration sent Shaub a letter challenging his authority to request copies of waivers. In response, Shaub said, "I have never seen anything like it," and according to the Times, he did not intend to comply. Later, the White House backed down.
Shaub, an Obama appointee, was already in his fifth and final year of the job, but his term was not scheduled to end until January 2018.
Shortly before President Trump's inauguration, Shaub urged Mr. Trump to sell all of his assets or place them in a blind trust. When he announced he would move his assets into a trust controlled by his two oldest sons, Shaub called the plan "wholly inadequate."
The White House issued a statement on Shaub's resignation Thursday afternoon.
"The White House accepts Mr. Shaub's resignation and appreciates his service," the statement read. "The President will be nominating a successor in short order."
On Thursday, before he announced his resignation, Shaub told NPR in an interview that he would be taking a new job at The Campaign Legal Center, a group that aims to strengthen democracy and improve ethics in government. He said in the interview that "the current situation has made it clear that the ethics program needs to be stronger than it is. At the Campaign Legal Center, I'll have more freedom to push for reform. I'll also be broadening my focus to include ethics issues at all levels of government."
Shaub did not explain what "the current situation" is.
Thanks for reading CBS NEWS.
Create your free account or log in
for more features.