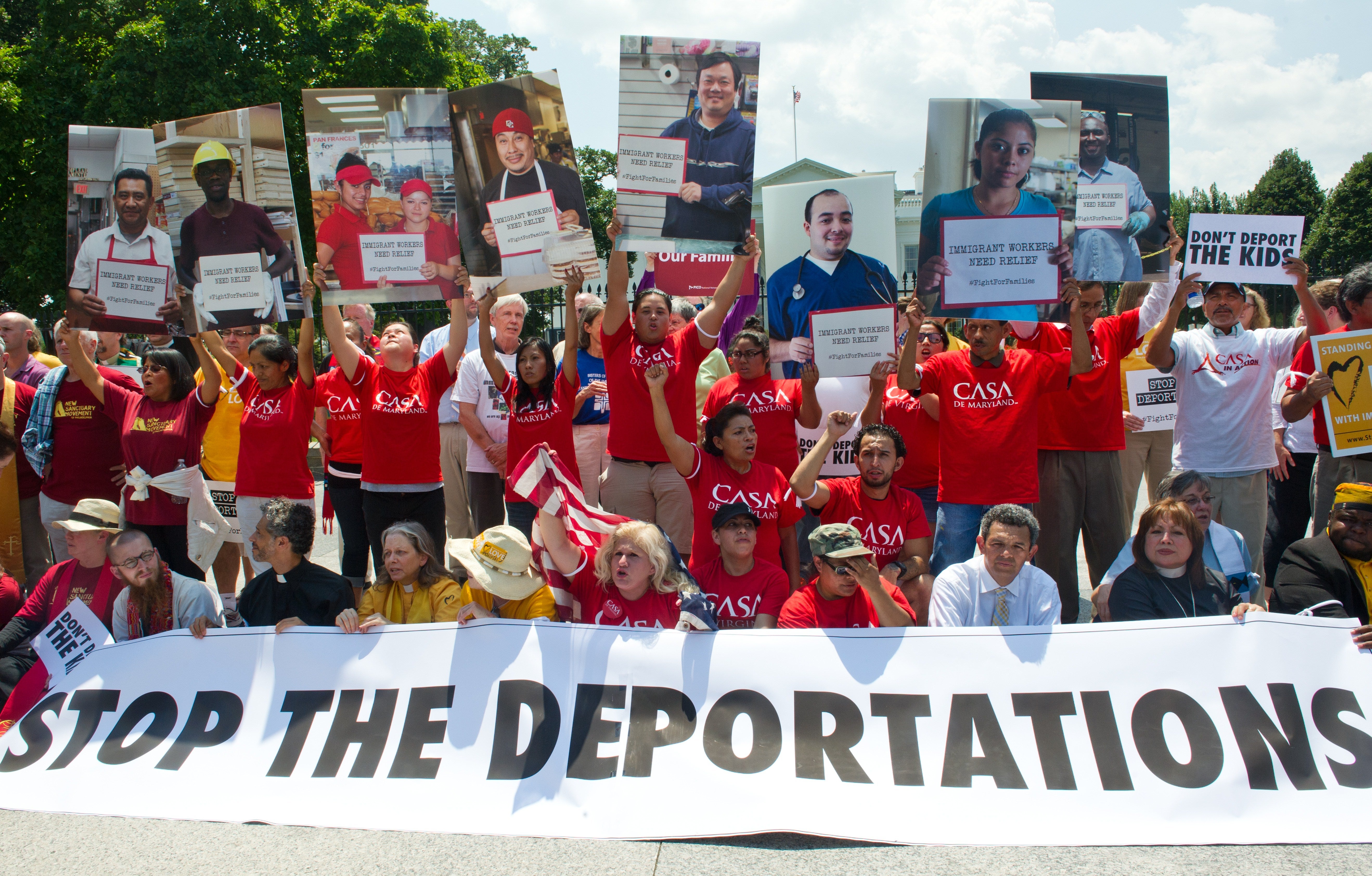 Obama's lawyers prepare to defend executive action on immigration
WASHINGTON - President Obama's lawyers are developing a careful legal rationale that would allow the administration to take executive action on immigration enforcement while holding up in a potential court challenge. Republicans are expected to greet any unilateral moves by the White House with intense opposition.
The lawyers are expected to argue that Congress has left the administration with too few resources to enforce every law and deport all of the roughly 11.5 million immigrants living in the U.S. illegally. That forces the government to prioritize which immigrants to remove from the country.
Mr. Obama previewed this strategy at a press conference earlier this month, saying, "We have a broken system; it's under-resourced and we've got to make choices in terms of how we allocate personnel and resources."
"My preference would be an actual comprehensive immigration law. And we already have a bipartisan law that would solve a whole bunch of these problems. Until that happens, I'm going to have to make choice. That's what I was elected to do," he said.
But Republicans are not ready to stand by and let the president assert that much control. They are exploring their legal options for limiting what actions he can take, and have already begun the process of suing the president for overreaching on his authority in the implementation of the Affordable Care Act.
Mr. Obama is still awaiting the formal recommendations he's requested from Homeland Security Secretary Jeh Johnson, administration officials said, but they added that he s familiar with the range of choices he will have and will likely decide quickly.
The president's goal had been to announce a decision around Labor Day, ahead of a foreign trip to Estonia and Wales. But a host of national security crises, including airstrikes in Iraq and potentially Syria, have pushed the announcement back, likely until after Mr. Obama returns, said the officials. They were not authorized to comment by name and demanded anonymity.
For months, Mr. Obama resisted the growing pressure from immigrant advocates to take universal steps, insisting he did not have the legal authority. But in June, he finally changed his tone and said that "if Congress will not do their job, at least we can do ours." The most sweeping, controversial step under consideration involves halting deportation for millions, a major expansion of a 2012 Obama program that deferred prosecutions for those brought here illegally as children.
Roughly half a million have benefited from that program, known as Deferred Action for Childhood Arrivals, or DACA.
Prosecutors are expected to use their discretion on a case-by-case basis, but the government has never considered a broad-based exemption that could cover many millions of people if he extends relief to people like the parents of DACA children, close relatives of U.S. citizens or immigrants with clean criminal records.
"The question is how broadly can the president extend the categories and still stay on the side of spectrum of ensuring the laws are faithfully executed?" said Cristina Rodriguez, who left the Justice Department's Office of Legal Counsel in 2013 to teach at Yale Law School.
Other options under consideration, such as changes to how green cards are distributed and counted, might be less controversial because they have been developed with input from the business community and other groups traditionally more aligned with Republicans. But Derrick Morgan, a former adviser to Vice President Dick Cheney and a scholar at the conservative Heritage Foundation, said Mr. Obama will still face staunch opposition as long as he attempts an end run around Congress.
"Any potential executive action the president takes will be rooted in a solid legal foundation," White House spokesman Shawn Turner said, but Mr. Obama's actions will almost surely be challenged in court.
What's more, the president might have hurt his own case with the months that he spent arguing that he could not do more on the issue. For example, in a 2012 interview with Telemundo, the Spanish-language TV network, Mr. Obama defended his decision to defer deportations for children but said he couldn't go any bigger.
"If we start broadening that, then essentially I would be ignoring the law in a way that I think would be very difficult to defend legally. So that's not an option," he said then.
Republicans have already hinted they'll consider legal action to stop the president because they see the move as a violation of the separation of powers. In a conference call with his GOP colleagues this month, House Speaker John Boehner, R-Ohio, accused Mr. Obama of "threatening to rewrite our immigration laws unilaterally."
"If the president fails to faithfully execute the laws of our country, we will hold him accountable," Boehner said, according to an individual who participated in the call.
Sen. Marco Rubio, R-Florida, suggested earlier this week that his fellow Republicans might take advantage of the fact that Congress will need to pass a spending bill this fall to block the president from taking executive action on immigration.
He also told the Washington Examiner's Byron York that he expects Congress will move to undo any executive actions the president takes if the GOP takes over the Senate during the midterm elections.
"That's something we would have to consider," he said. "In fact, I think that's something I would advocate that we do in conjunction with putting in place meaningful reforms about how to enforce our immigration laws."
The House already has passed legislation to block Mr. Obama from expanding DACA and, through its power of the purse, could attempt to cut off the funds that would be needed to implement the expansion. House Republicans could also consider widening or amending their existing lawsuit against Mr. Obama over his health care law, a case both parties have suggested could be a prelude to impeachment proceedings.
Thanks for reading CBS NEWS.
Create your free account or log in
for more features.