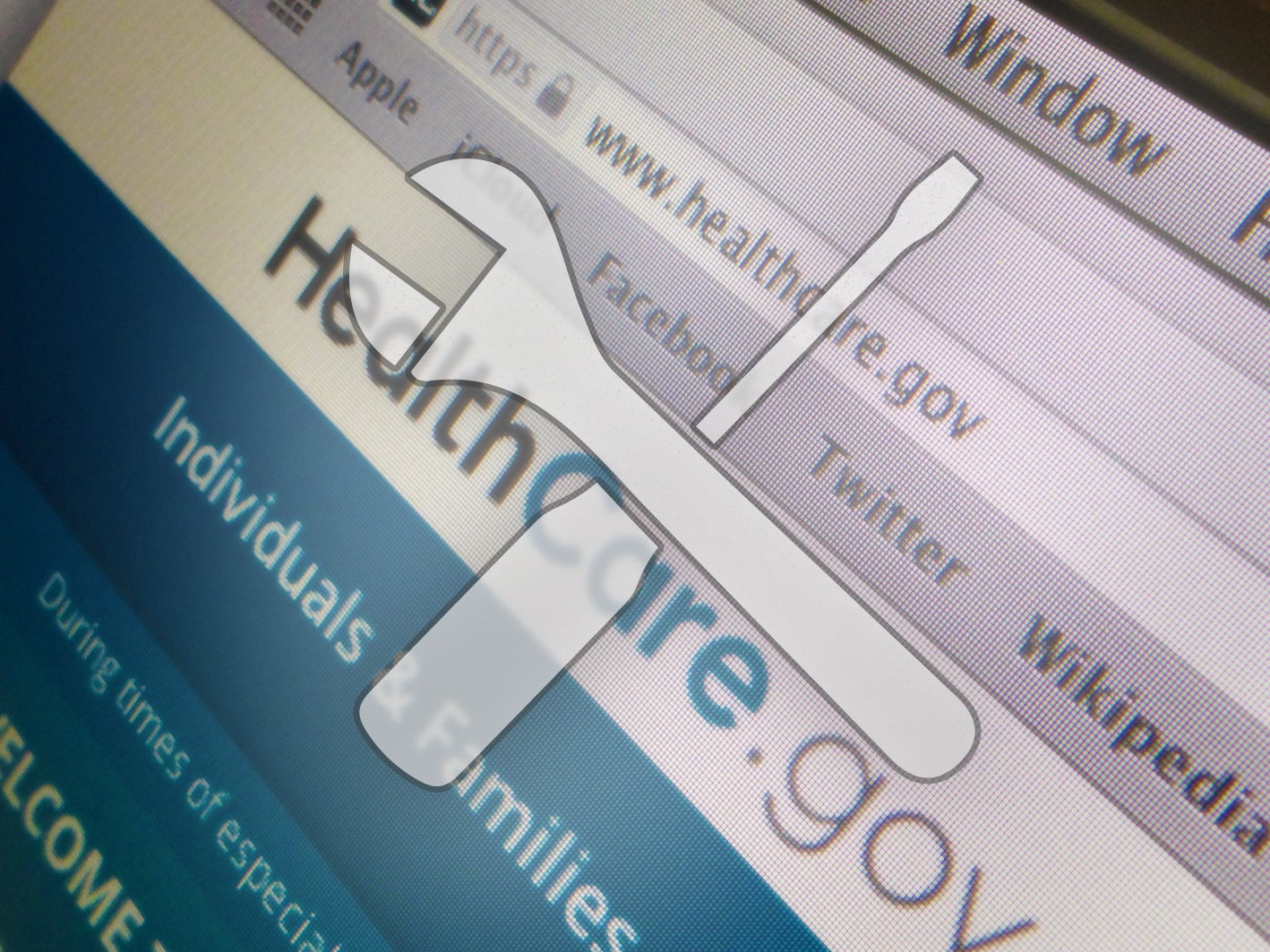 Obamacare deadline fluid, depending on where you are
As open enrollment on the new Obamacare marketplaces comes to a close, consumers across the nation will find that the leeway they're given to meet the deadline will vary depending on where they live.
The Obama administration on Wednesday announced that anyone who begins to enroll in a health plan on HealthCare.gov before the March 31 deadline will have more time to finish the process.
"Just like election day, if you are in line when the polls close, you get to vote," explained Julie Bataille, a spokeswoman for the Centers for Medicare & Medicaid Services (CMS). "We're doing all we can to ensure that every American who wants to enroll in affordable coverage by the end of the open enrollment period is able to do so."
HealthCare.gov is undergoing a period of "unprecedented demand" as the deadline approaches, Bataille said, noting that 1.2 million people visited the site on Tuesday alone.
HealthCare.gov serves as the Obamacare marketplace for 36 states, but in the rest of the nation, states are approaching the March 31 deadline in various ways.
The California marketplace -- which with more than 1 million enrollees is by far the biggest state-run marketplace -- is also giving people extra time to finish the enrollment process if they've already started it by March 31.
"We are absolutely committed to making sure people get across the finish line," Peter Lee, executive director of the state marketplace, called Covered California, told reporters Wednesday.
There's a key difference, however, between the extension of the enrollment deadline in California and the extension on HealthCare.gov: California enrollees must finish their applications by midnight on April 15. By contrast, federal officials on Wednesday refused to say how long they would keep the application process open.
"It's difficult for us to specify how long a line we may have," Bataille said. "We're not going to shut the door on those who want coverage, who have come in" before the deadline. HHS, she added, is "prepared to be flexible to accommodate those consumers ."
Other states with relatively robust marketplaces are keeping a stricter deadline. In New York, for instance, March 31 remains the hard deadline. However, New York State Department of Health spokesman James O'Hare said the marketplace will work with people who have made a "good faith effort" to complete the enrollment process by the deadline to help them complete the process. As of Monday morning, more than 1 million New Yorkers had completed applications in the marketplace, and more than 717,000 had officially enrolled for coverage.
Similarly, in Washington state, enrollees face a hard deadline -- they need to make their first month's payment for coverage by 11:59 p.m. on March 31, according to Bethany Frey, a spokesperson for the state marketplace. Like New York, Washington will help people who have made a genuine effort to finish the enrollment process on time but ran into an obstacle outside of their control, like technical errors.
As of Sunday, more than 125,000 people had completed their applications on the Washington state marketplace, while another approximately 66,000 had started applications but still needed to make their first payments. More than 12,000 people enrolled just last week, four times the weekly enrollment average in the state.
Unlike the federal government, Washington state will be auditing those claims from people who say they made a true effort to finish their application. "We have an ability to do an investigation to see if somebody made that good faith effort," Frey said.
The federal government, meanwhile, is effectively relying on the honor system. "Most people are truthful when applying" for federal benefits, Bataille said, adding that, "Any consumer who comes in after April 1 will have to attest to the fact that they were in line."
Meanwhile, in Oregon -- which has had one of the worst Obamacare rollouts in the country -- Gov. John Kitzhaber, D-Ore., announced on Wednesday that citizens of his state now have until April 30 to apply for private health insurance. Kitzhaber said he extended the deadline after speaking with U.S. Health and Human Services Secretary Kathleen Sebelius.
"I know that for too many Oregonians, the Cover Oregon website and its ongoing technical problems have created delays, confusion, and frustration," Kitzhaber said in a statement. "I worked with Secretary Sebelius to give Oregonians more opportunity to secure health care coverage and get the financial help they deserve."
Under HHS guidelines, the governor's office noted in a press release, each state can take its own approach to managing extended application periods. Kitzhaber said in the release that more than 175,000 people have successfully enrolled in Cover Oregon, the state's marketplace.
The various deadline extensions elicited scoffs from Republicans, who framed the issue as yet another sign the Affordable Care Act isn't working -- one of their primary campaign themes heading into the midterm elections.
"ObamaCare has been a disaster across the country, but our hats go off to Governor Kitzhaber and Senator

[Jeff] Merkley for screwing up the implementation of the law so badly that the Administration was forced to give them a 30 day extension. In November, we're confident Oregonians will hold Kitzhaber and Merkley accountable for their fierce support of ObamaCare," Republican National Committee spokesman Jahan Wilcox said in a statement.

House Speaker John Boehner, R-Ohio, said the federal extension was "part of a long-term pattern of this administration manipulating the laws for its own convenience."

"You know, he hasn't put enough loopholes into the law already, the administration is now resorting to an honor system to enforce it," Boehner said. "What the hell is this? A joke?"

Senate Majority Leader Harry Reid, D-Nev., pushed back against the speaker's criticisms, calling the GOP-led House out for holding so many votes to repeal the Affordable Care Act, even though the president would clearly never sign a repeal into law.

"The joke, I say to my dear friend John Boehner, is him having more than 60 votes over there to terminate Obamacare," he said. "We're at point now where it really does appear to be extremely disingenuous -- that they oppose anything that's good about Obamacare, anything good about anything this administration tries to do."

Reid also defended the administration's decision to let people finish their applications after March 31.

"There is no hiccup or delay," he said. "We have hundreds of thousands of people who tried to sign up and they didn't get through. This is not anything other than the right thing to do, for heaven's sake. I don't know how many thousands and thousands of people will be able to have health care as a result of extending this time. This is the right thing to do."
Thanks for reading CBS NEWS.
Create your free account or log in
for more features.