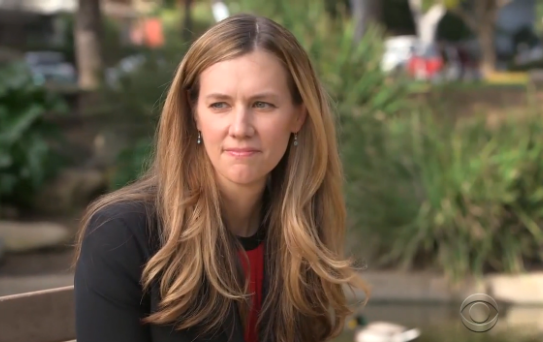 Many Americans worried about losing health insurance
President-elect Donald Trump told the Washington Post he's nearly done with a health insurance plan to replace Obamacare -- but he's not giving any details yet -- and that has a lot of Americans worried.
As a child, Barbi Appelquist survived liver cancer. But as an adult, insurance companies could reject her based on the pre-existing condition.
She said she spent most of her 20s with basic insurance that covered almost nothing.
"I remember refusing tests because I was afraid I couldn't pay for it," she said.
In 2010, the Affordable Care Act enabled Appelquist to find a private insurance that covered her pre-existing condition.
One year later, she was diagnosed with soft-tissue sarcoma.
"I was scared. I was really scared," she said.
But she wasn't worried she could not receive the care she needed.
"All that mattered was that I was at a place where the doctors knew what to do and I would be okay, and my family would be okay," she said.
Congress took the first step to repealing Obamacare last week.
"Our goal is truly a patient-centered system," House Speaker Paul Ryan said.
Over the weekend, opponents staged rallies, from California to New Jersey, Oregon to Maine.
President-elect Trump, who campaigned strongly against Obamacare, told the Washington Post he's near completing a plan to replace it with the goal of "insurance for everybody."
Appelquist pays about $15,000 a year for coverage.
She estimates her basic care without it would cost upwards of $150,000.
"Without something in place, without who is going to pay for it, it's hard to put hope in that plan," she said.
The president-elect has said he will unveil details after the Senate confirms his choice for Health and Human Services secretary.
He also promised to take a hard look at prices drug companies charge for Medicare and Medicaid.
Thanks for reading CBS NEWS.
Create your free account or log in
for more features.