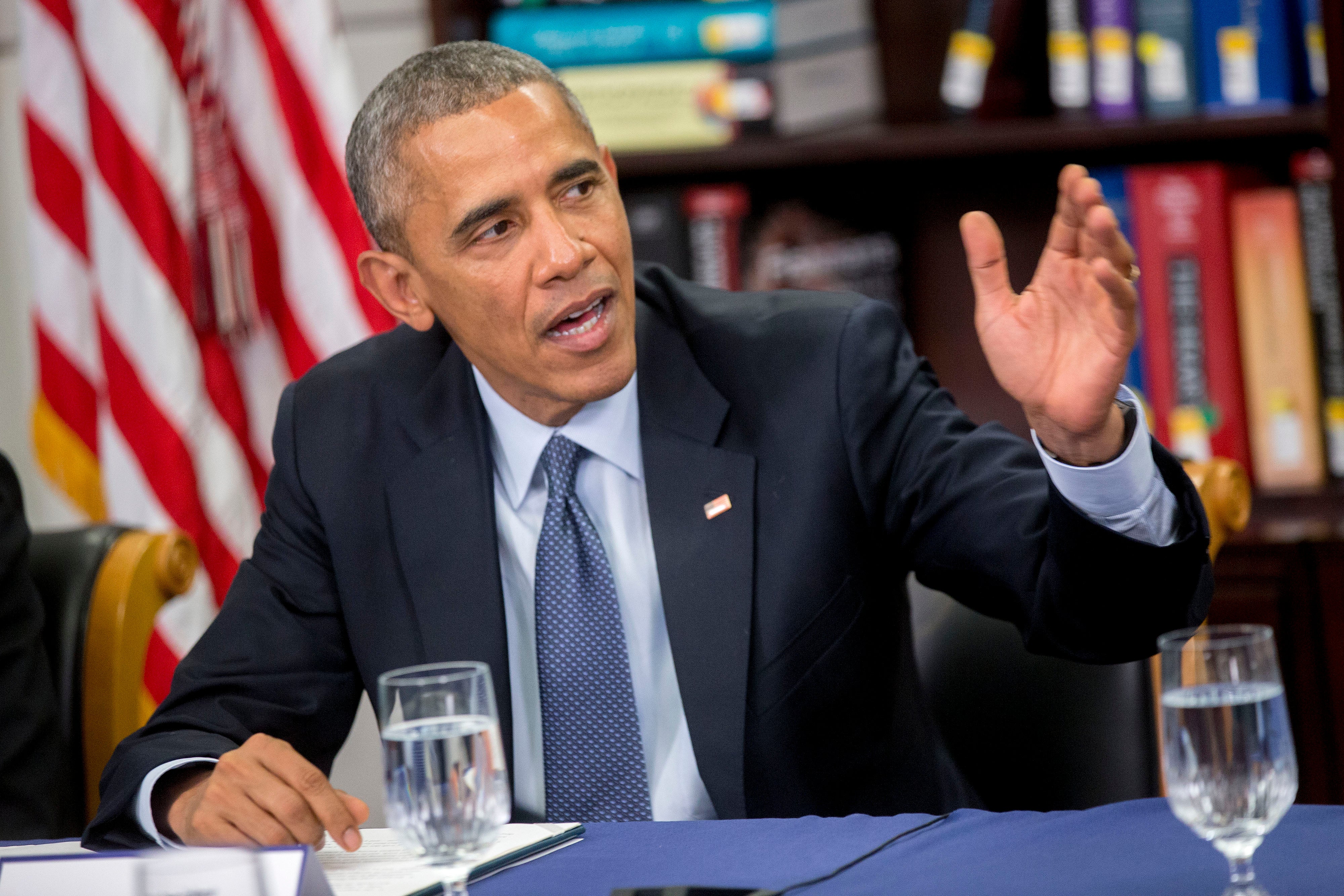 Obama: "No greater threat" than climate change
As the nation's capital gears up for a large Earth Day celebration this weekend, President Obama issued a warning on the dangers global warming pose to the planet.
"Climate change can no longer be denied - or ignored," the president said in a video Saturday. "The world is looking to the United States - to us - to lead."
"Today, there's no greater threat to our planet than climate change," Mr. Obama continued. "This is the only planet we've got. And years from now, I want to be able to look our children and grandchildren in the eye and tell them that we did everything we could to protect it."
Though Earth Day isn't officially until Wednesday of this coming week, the president is getting a head start on reminding the American people of the dangers of global warming. Earlier this month Obama, accompanied by Surgeon General Vivek Murthy and Environmental Protection Agency chief Gina McCarthy, met with health experts in a recent public awareness initiative to tie global health to the effects of climate change.
"The world's top climate scientists are warning us that changing climate already affects the air our kids breathe," Mr. Obama said.
The president, who plans to visit the Florida Everglades on Earth Day, also added in a dig against climate change-deniers in the opposing party.
"This winter was cold in parts of our country - as some folks in Congress like to point out - but around the world, it was the warmest ever recorded," Mr. Obama said in his address.
It may have been a jab at Sen. Jim Inhofe, R-Oklahoma, who had brought a snowball to the Senate floor in late February, questioning the science behind global warming. The chair of the Environment and Public Works Committee, who has long called climate change a "hoax," was trying to prove that it was still "very, very cold" outside during the Washington, D.C. winter.
The president also touted his administration's efforts to increase the use of renewable fuel sources and cut carbon emissions abroad and at home.
"We've committed to doubling the pace at which we cut carbon pollution, and China has committed, for the first time, to limiting their emissions," Mr. Obama said. "And because the world's two largest economies came together, there's new hope that, with American leadership, this year, the world will finally reach an agreement to prevent the worst impacts of climate change before it's too late."
Obama's declaration comes at a time when a major linchpin of his carbon-cutting strategy -- new EPA regulations called the Clean Power Plan -- is facing an uphill legal battle. A federal appeals court heard arguments Thursday on the far-reaching policies to limit the pollution from coal-fired power plants.
In their own address, the Republican Party took issue with the administration's Iran nuclear negotiations, which would result in dialing back sanctions on the Middle East country.
"Lately, Iran has tried to backtrack on the promises they made to President Obama," Sen. Mark Kirk, R-Illinois, said in a video Saturday. "Iran now wants sanctions immediately lifted which would fund Iran's terror subsidiaries with billions."
"We must use strong economic pressure on Iran to prevent them from getting nuclear weapons," the Illinois senator continued. "Stopping Iran from getting nuclear weapons is the greatest challenge to peace in our time."
Kirk, who recently penned a budget amendment that would impose Iran sanctions if they skirt the terms of the nuclear agreement, called the country "the world's biggest sponsor of terror."
"We must keep terrorists from hurting our allies and our nation," the Republican legislator said.
Thanks for reading CBS NEWS.
Create your free account or log in
for more features.