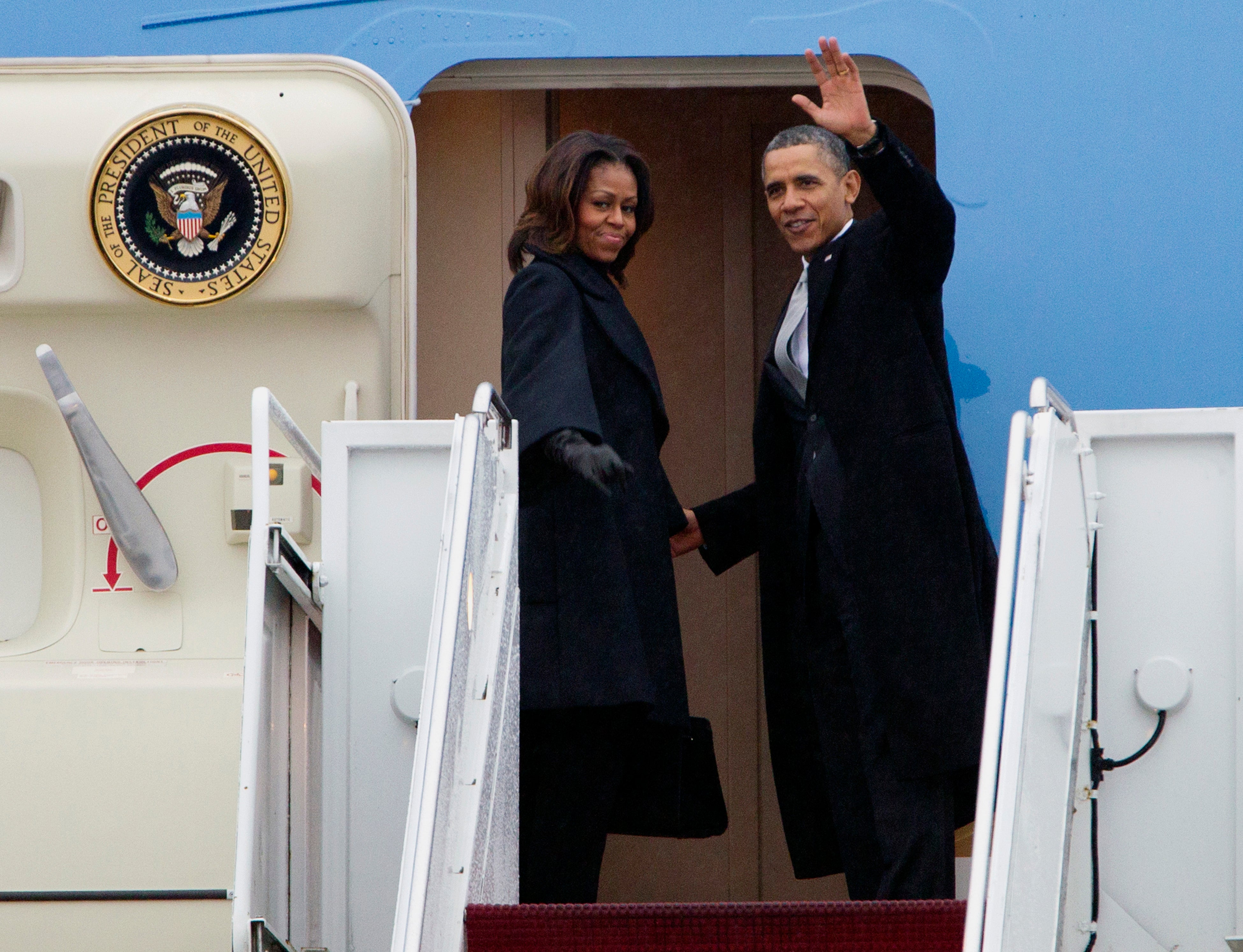 Obama to recall Mandela as personal and global inspiration
At the Tuesday memorial service for the late South African President Nelson Mandela, President Obama will recall what Mandela meant to him personally, as well as what he meant to South Africa and the world.
The president plans to speak for about 10 to 15 minutes, White House deputy national security adviser Ben Rhodes told reporters aboard Air Force One, on the way to Soweto, South Africa.
Mr. Obama will speak about "the various different roles that Nelson Mandela played over the years," Rhodes said. "Under very difficult circumstances he was an extraordinary example to the world when he was in prison. And then, of course, even in his post-presidency he was a figure of reconciliation not just in South Africa, but around the world."
Remembering Mandela as a "multifaceted figure," Rhodes said, "reminds us that his success wasn't preordained -- it had to be earned over a lifetime."
Mr. Obama and First Lady Michelle Obama were joined on Air Force One on Monday by former President George W. Bush and former First Lady Laura Bush, Former Secretary of State Hillary Clinton, National Secretary Adviser Susan Rice, Attorney General Eric Holder and Senior Adviser Valerie Jarrett. Other representatives of the United States traveling separately to the Tuesday service include former President Bill Clinton and his daughter Chelsea Clinton, a congressional delegation, and former President Jimmy Carter who will attend as part of The Elders group.
Mandela will be buried on Sunday in his rural hometown of Qunu, South Africa, and the White House expects there will be representatives for the president there. Attending the Qunu burial would have presented "challenges" for Mr. Obama, Rhodes said.
"We don't want to be disruptive with the footprint that travels with the president," he said, noting that many heads of state will be attending the Tuesday service. "We want to be respectful of what will be a very profound laying to rest of Nelson Mandela. So this certainly was the right event for the president to attend, to speak at, and to pay his respects to Nelson Mandela."
Thanks for reading CBS NEWS.
Create your free account or log in
for more features.