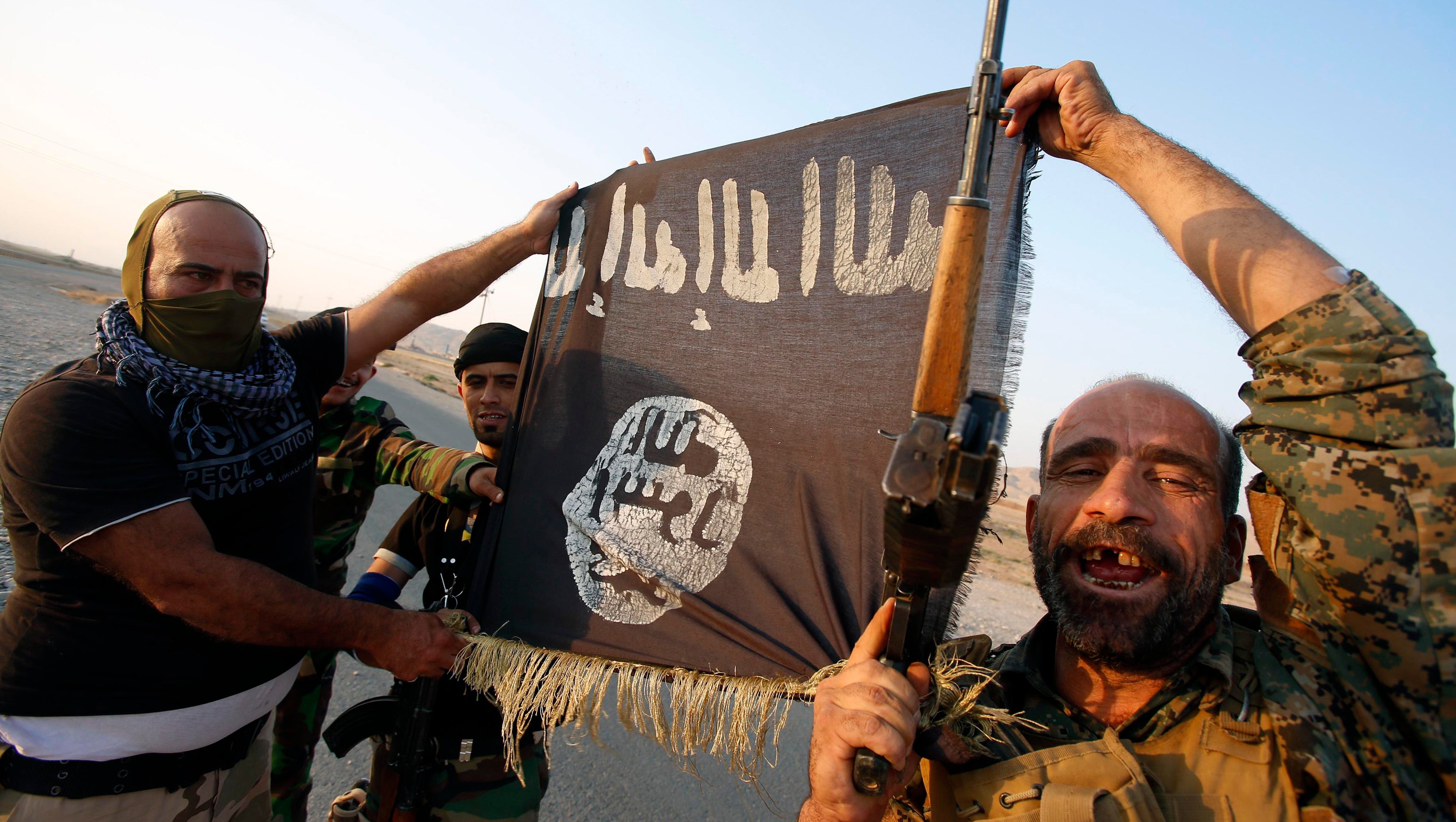 Obama sending 350 more military personnel to Iraq
WASHINGTON - President Barack Obama has authorized sending 350 more military personnel to Iraq protect U.S. facilities and personnel in Baghdad, the White House said Tuesday night.
The moves comes at the recommendation of the Defense Department, but the additional personnel will not be serving in a combat role, the White House said in a statement. Most are from the Army and some are Marines, the Pentagon said in a statement.
"The president has made clear his commitment to doing whatever is required to provide the necessary security for U.S. personnel and facilities around the world. The request he approved today will allow some previously deployed military personnel to depart Iraq, while at the same time providing a more robust, sustainable security force for our personnel and facilities in Baghdad," the White House said.
Approximately 820 troops have now been assigned to augment diplomatic security in Iraq, said Rear Adm. John Kirby, the Pentagon's spokesman.
Last week, Obama said he was still searching for solutions to deal with the increasingly violent terrorist group Islamic State of Iraq and Syria, known as ISIS. Pressure mounted Tuesday as the organization released a video purporting to show a militant executing a second American journalist, Steven Sotloff. The video was released two weeks after the group released a video of the execution of American journalist James Foley.
Obama left Tuesday for a NATO summit in Wales that is expected to address both the situation in Ukraine and the threat posed by ISIS. He will stop first in the former Soviet republic of Estonia.
"The president will be consulting this week with NATO allies regarding additional actions to take against [ISIS] and to develop a broad-based international coalition to implement a comprehensive strategy to protect our people and to support our partners in the fight against [ISIS]," the White House statement said.
Meanwhile, U.S. military officials said an airstrike against ISIS militants in Iraq damaged or destroyed 16 armed vehicles near the Mosul Dam.
U.S. Central Command said Tuesday evening that the airstrike conducted Monday in northern Iraq involved fighters and attack aircraft.
Central Command said it was the 124th airstrike in Iraq since operations against ISIS began in early August.
Thanks for reading CBS NEWS.
Create your free account or log in
for more features.