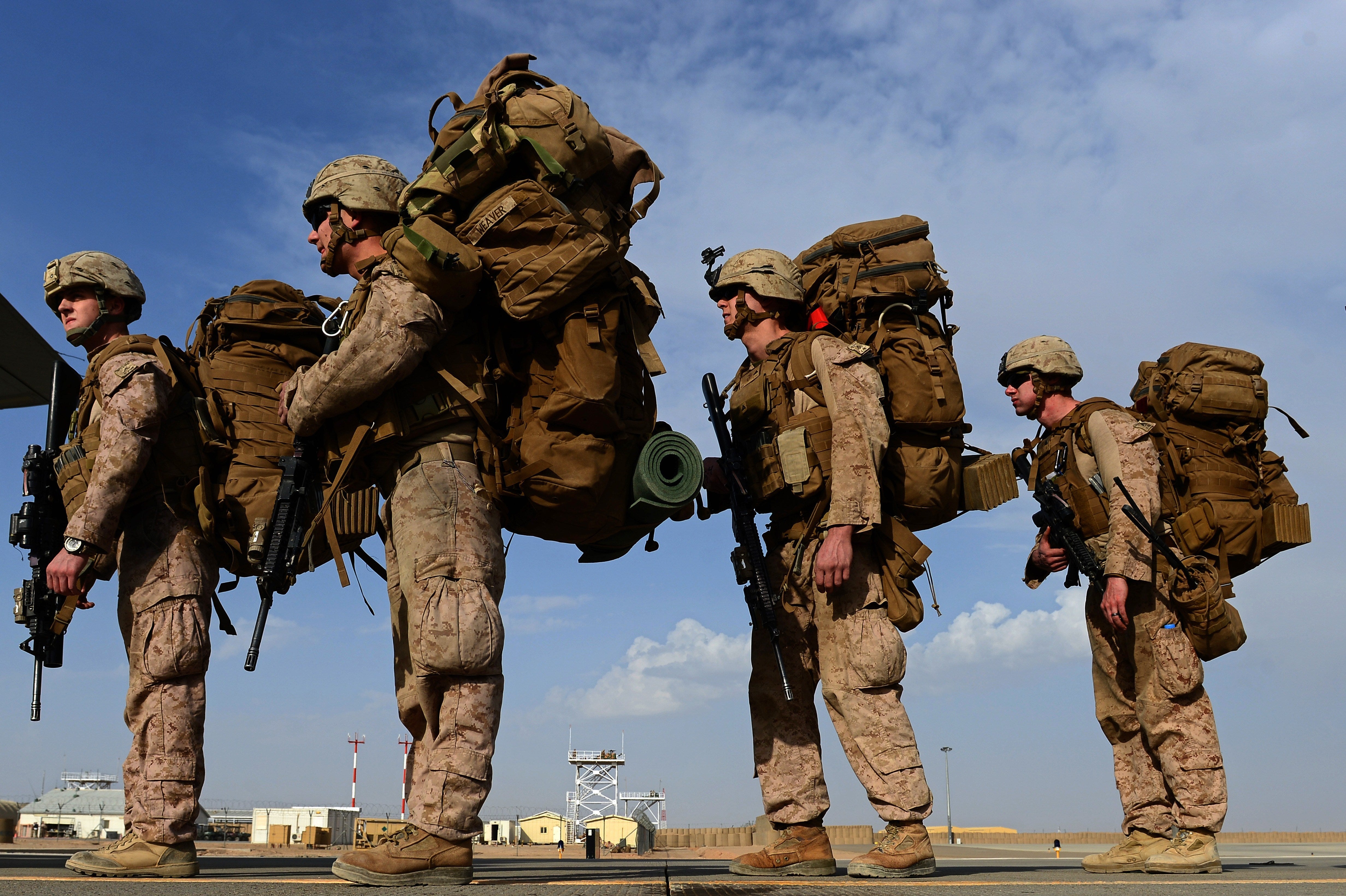 Obama quietly broadens U.S. mission in Afghanistan
WASHINGTON -- President Obama has quietly approved guidelines in recent weeks to allow the Pentagon to target Taliban fighters in Afghanistan, broadening previous plans that had limited the military to counterterrorism missions against al Qaeda after this year, U.S. officials confirmed to CBS News.
The president's decisions also allow the military to conduct air support for Afghan operations when needed. Mr. Obama issued the guidelines in recent weeks, as the American combat mission in Afghanistan draws to a close, thousands of troops return home and the military prepares for a narrower counterterrorism and training mission for the next two years.
Mr. Obama's moves expand on what had been previously planned for next year. One U.S. official said the military could only go after the Taliban if it posed a threat to American forces or provided direct support to al Qaeda, while the latter could be targeted more indiscriminately.
"To the extent that Taliban members directly threaten the United States and coalition forces in Afghanistan or provide direct support to al-Qaeda, however, we will take appropriate measures to keep Americans safe," the official said.
The Taliban's presence in Afghanistan far exceeds that of al Qaeda, adding significance to Mr. Obama's authorization. The president's decision came in response to requests from military commanders who wanted troops to be allowed to continue to battle the Taliban, U.S. officials told The Associated Press.
The New York Times first reported the new guidelines.
CBS News national security correspondent David Martin reports that the order the president signed gives the military authority to do three things in 2015:
Protect U.S. forces and coalition partners. This was always going to be part of the mission since U.S. troops always have the right to defend themselves. But that involves more than just firing back in self-defense. If the U.S. detects a group of Taliban or Haqqani fighters preparing to attack American or coalition troops, the U.S. troops can go after them. However, U.S. troops can't conduct offensive operations on any Taliban forces they locate. Those forces have to be threatening U.S. troops.
Conduct counterterrorism operations against al Qaeda. This, too, was always going to be part of the mission. It has long been known that within the 9,800 American troops remaining after the end of this year there would be 1,000 to 2,000 special operations forces who would continue to go after al Qaeda and other terrorist networks like Haqqani.
U.S. can provide close air support - airstrikes - to Afghan forces in extremis - in other words, in trouble. U.S. air cover will not be a standard part of every Afghan ground operation but will be available if those forces are in extremis.
The decision to expand the military's authority does not impact the overall number of U.S. troops that will remain in Afghanistan. Earlier this year, Mr. Obama ordered the American force presence to be cut to 9,800 by the end of this year, a figure expected to be cut in half by the end of 2015.
The president wants all U.S. troops to be out of Afghanistan a year later, as his presidency draws to a close.
Some of the Obama administration's planning for the post-2014 mission was slowed by a political stalemate in Afghanistan earlier this year. It took months for the winner of the country's presidential election to be certified, delaying the signing of a bilateral security agreement that was necessary in order to keep U.S. forces in the country after December.
In Kabul, officials with the Afghan Defense Ministry declined to comment Saturday, while officials with the presidency could not be reached.
However, Afghan military analyst Jawed Kohistani said the move likely would be welcomed as President Ashraf Ghani's new administration upon taking office immediately signed a deal with the U.S. to allow a residual force of 12,000 foreign troops in the country.
"We have heard from many military officers who are involved in direct fighting with the Taliban and other insurgents that still there is a need for more cooperation, there is need for an ongoing U.S. combat mission and there is need for U.S. air support for the Afghan security forces to help them in their fight against the insurgents," Kohistani said.
Thanks for reading CBS NEWS.
Create your free account or log in
for more features.