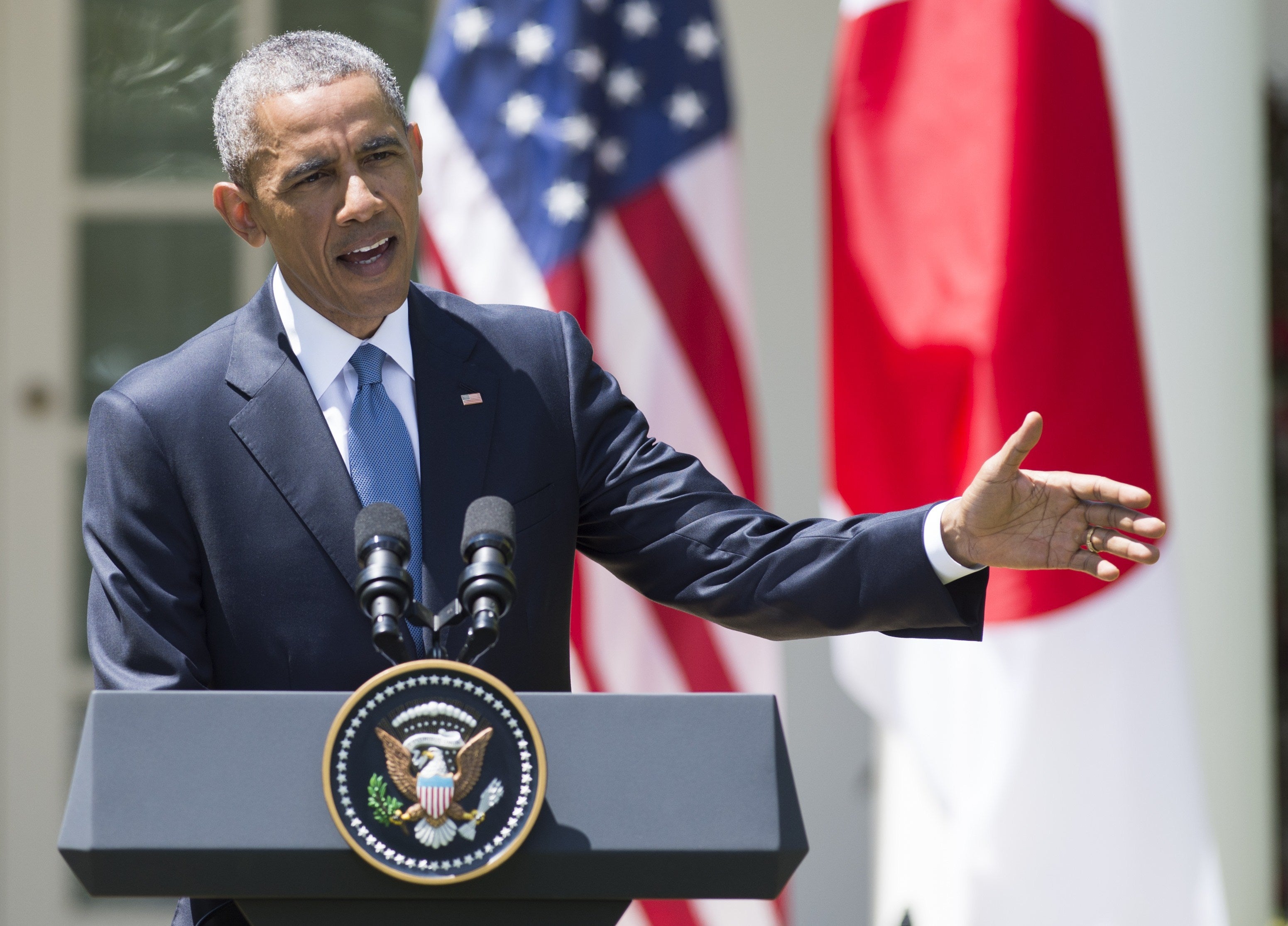 Obama: "No excuse" for violence in Baltimore
President Obama condemned the "criminals and thugs" who incited riots and looting in Baltimore Monday, saying, "there's no excuse for the kind of violence that we saw."
"When individuals get crowbars and start prying open doors to loot they're not protesting. They're not making a statement. They're stealing. When they burn down a building they are committing arson. And they're destroying and undermining businesses and opportunities in their own communities that rob jobs and opportunity from people in that area," the president said.
He called the actions taken by Baltimore Mayor Stephanie Rawlings-Blake and Maryland Gov. Larry Hogan to quell the violence "entirely appropriate."
The president added that those behind the violence and destruction were taking advantage of the situation and "need to be treated as criminals." In particular, he said it was unfortunate that their actions had distracted from the multiple days of peaceful protests led by community leaders and clergy.
Still, Mr. Obama acknowledged a problem in policing across the country, saying, "We have seen too many instances of what appears to be police officers interacting with individuals, primarily African-American, often poor, in ways that raise troubling questions. It comes up, it seems like, once a week now."
The president's remarks came during a press conference with Japanese Prime Minister Shinzo Abe Tuesday. It was the first time Mr. Obama has spoken publicly about the violence in Baltimore. Riots broke out in the western part of the city Monday afternoon after the funeral of Freddie Gray, a 25-year-old black man who died in police custody earlier this month.
Hours of clashes between police in riot gear and mostly young protesters left parts of the city smoldering and destroyed. A minimum of 20 officers were hurt, including six who were hospitalized, police said. There were 144 vehicle fires, 15 structure fires and nearly 200 arrests, according to the mayor's office. Several businesses were looted amid the chaos.
Mr. Obama called for "soul searching" not just among police departments and communities, but also for the entire nation.
"This has been a slow rolling crisis...this is not new and we shouldn't pretend that it's new," the president said. He highlighted the challenges that arise in poor communities when there are no opportunities, children are born into poverty, parents are absent because of incarceration or substance abuse problems lack the education to help their children.
"In those environments, if we think we're just going to send the police of doing the dirty work of containing the problems that arise there without as a nation and a society saying, 'what can we do to change those communities, to help lift up those communities and give those kids opportunity' then we're not going to solve this problem and we'll go through the same cycles of periodic conflicts between the police and communities and the occasional riots in the streets and everybody will feign concern until it goes away and then we go about our business as usual," Mr. Obama said.
He called for early education for children in the communities and reforms to the criminal justice system to ensure it does not become a pipeline between schools and prisons or render people unemployable because they have a nonviolent drug offense on their records. Mr. Obama says there are items on his agenda that could help with these problems, but that, "I'm under no illusion that out of this Congress we're going to get massive investments in urban communities."
He pledged to look for other opportunities around school reform, job training and infrastructure investment for those communities.
In their other remarks, Obama and Abe highlighted the close working relationship developed between the U.S. and Japan during the 70 years since the end of World War II.
The biggest issue on the agenda for the two countries is the Trans-Pacific Partnership (TPP), a trade agreement between the U.S. and Canada, Mexico, Australia, Brunei, Chile, Japan, Malaysia, New Zealand, Peru, Singapore, and Vietnam. The U.S. and Japan did not announce any breakthroughs during the visit, and they're still negotiating specific agreements on Japanese cars and U.S. agricultural products.
The trade deal will be difficult to sell in Congress, since many Democrats are convinced the agreement would send more American jobs overseas, hurt wages at home, and harm the environment.
"The politics around trade can be hard in both our countries," Obama said. "Both of us are committed to getting this done."
Thanks for reading CBS NEWS.
Create your free account or log in
for more features.