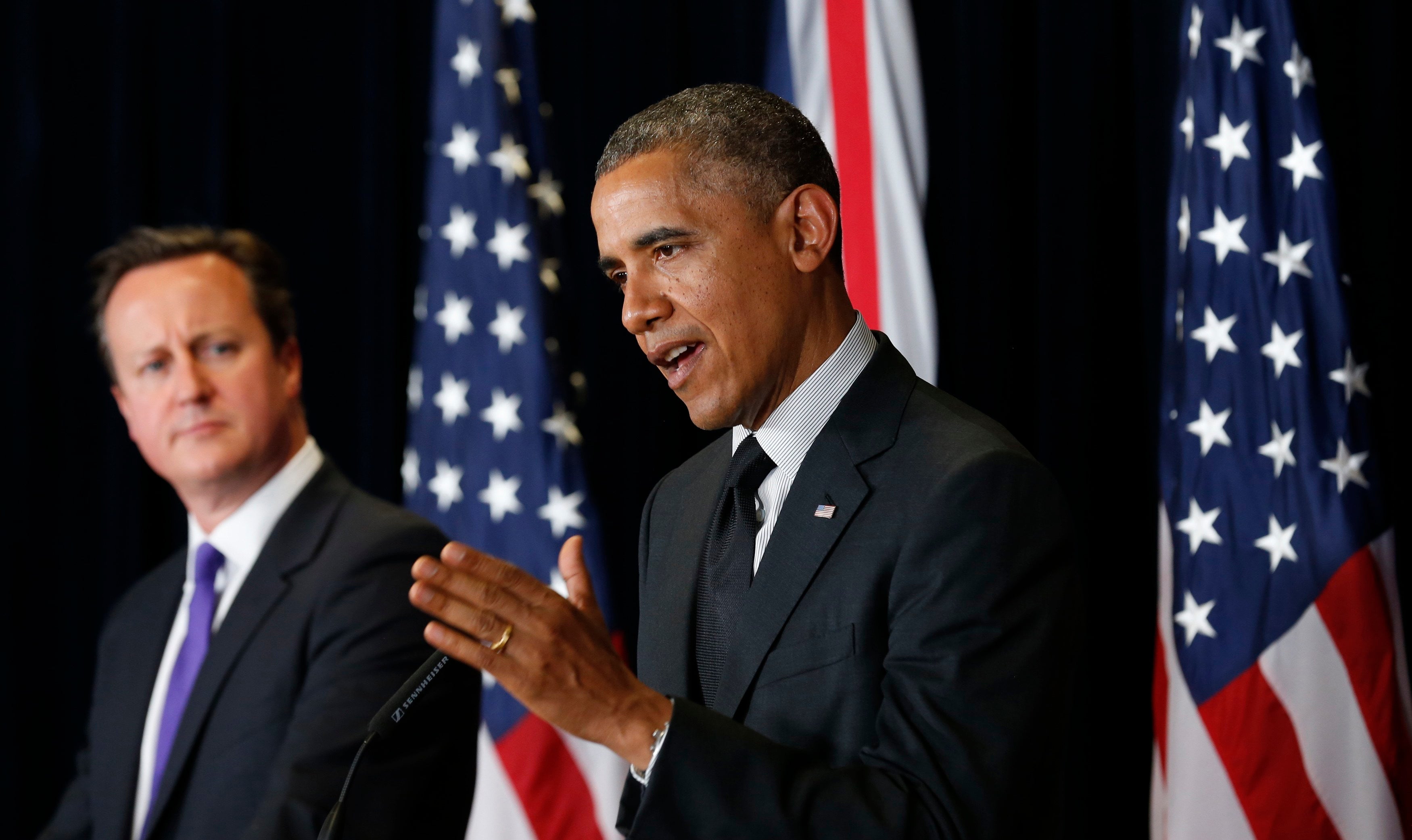 Obama: "I make absolutely no apologies" for Bergdahl prisoner exchange
President Obama on Thursday said he makes no apologies for negotiating with the Taliban to secure the release of Army Sgt. Bowe Bergdahl, in spite of the political firestorm that has erupted.
"I make absolutely no apologies for making sure we get back a young man to his parents," Mr. Obama said during a press conference with British Prime Minister David Cameron following the G-7 summit in Brussels, Belgium.
Members of Congress in Washington have questioned the motives for and the wisdom of securing Bergdahl's release in exchange for releasing five high-level Taliban detainees from the prison at Guantanamo Bay. They've complained that Bergdahl, who was a prisoner of war for five years, was only held captive after walking away from his post in 2009. They've also noted that the Obama administration did not consult with Congress before reaching the deal. Some lawmakers have suggested the deal may have been politically motivated by an administration interested in touting another positive story as the Afghanistan war comes to an end.
"I'm never surprised by controversies that are whipped up in Washington. That's par for the course," Mr. Obama said. He reiterated his earlier point that "we have a basic principle: we do not leave anybody wearing the American uniform behind."
He justified the prisoner exchange, remarking, "We had a prisoner of war whose health had deteriorated, and we were deeply concerned. We saw an opportunity, and we seized it. I make no apologies for that."
Mr. Obama said his administration did not consult with Congress ahead of time "because of the nature of the folks we were dealing with and the fragile nature of these negotiations."
"We felt it was important to go ahead and do what we did," he said. "We're now explaining to Congress the details of how we move forward."
The basic principle of not leaving soldiers behind, the president continued, "often means prisoner exchanges with enemies."
Some critics have specifically criticized Mr. Obama for celebrating Bergdahl's release in a White House Rose Garden announcement with Bergdahl's parents.
"I think it was important for people to understand this is not some abstraction, this is not a political football," the president said. "You have a couple of partners whose kid volunteered to fight in a distant land... As commander in chief of the United States armed forces, I am responsible for those kids."
Mr. Obama added that he gets "too many letters" from the parents of servicemen who never get to see their children again. "The American people understand this is somebody's child, and we don't condition whether or not we made the effort to get him back," he said.
In an interview with the BBC, Defense Secretary Chuck Hagel similarly defended the prisoner swap. Hagel said that he and the rest of the administration unanimously agreed the administration had to act quickly.
Mr. Obama and Cameron on Thursday also addressed the Russia's ongoing interference in Ukraine, which was one of the primary subjects of discussion during the G-7 summit. The summit was initially scheduled to take place as a G-8 summit in Sochi, Russia, but Russia's inclusion was revoked after its incursion into Ukraine.
The two leaders said Thursday that the G-7 is ready to impose further sanctions against Russia unless Russian President Vladimir Putin takes certain steps: recognize the recent Ukrainian presidential elections as legitimate, stop arms from crossing the border from Russia to Ukraine, and stop provoking violence from separatists in Eastern Ukraine.
"If Russia's provocations continue... the G-7 nations are ready to impose additional costs," Mr. Obama said.
"We are at a point where Mr. Putin has the chance to get back into a lane of international law," he said, remarking that Ukraine's President-elect Petro Poroshenko is someone Putin "can negotiate directly with."
Amid all the serious questions, Mr. Obama and Cameron did have one light-hearted exchange regarding sports.
Thanks for reading CBS NEWS.
Create your free account or log in
for more features.