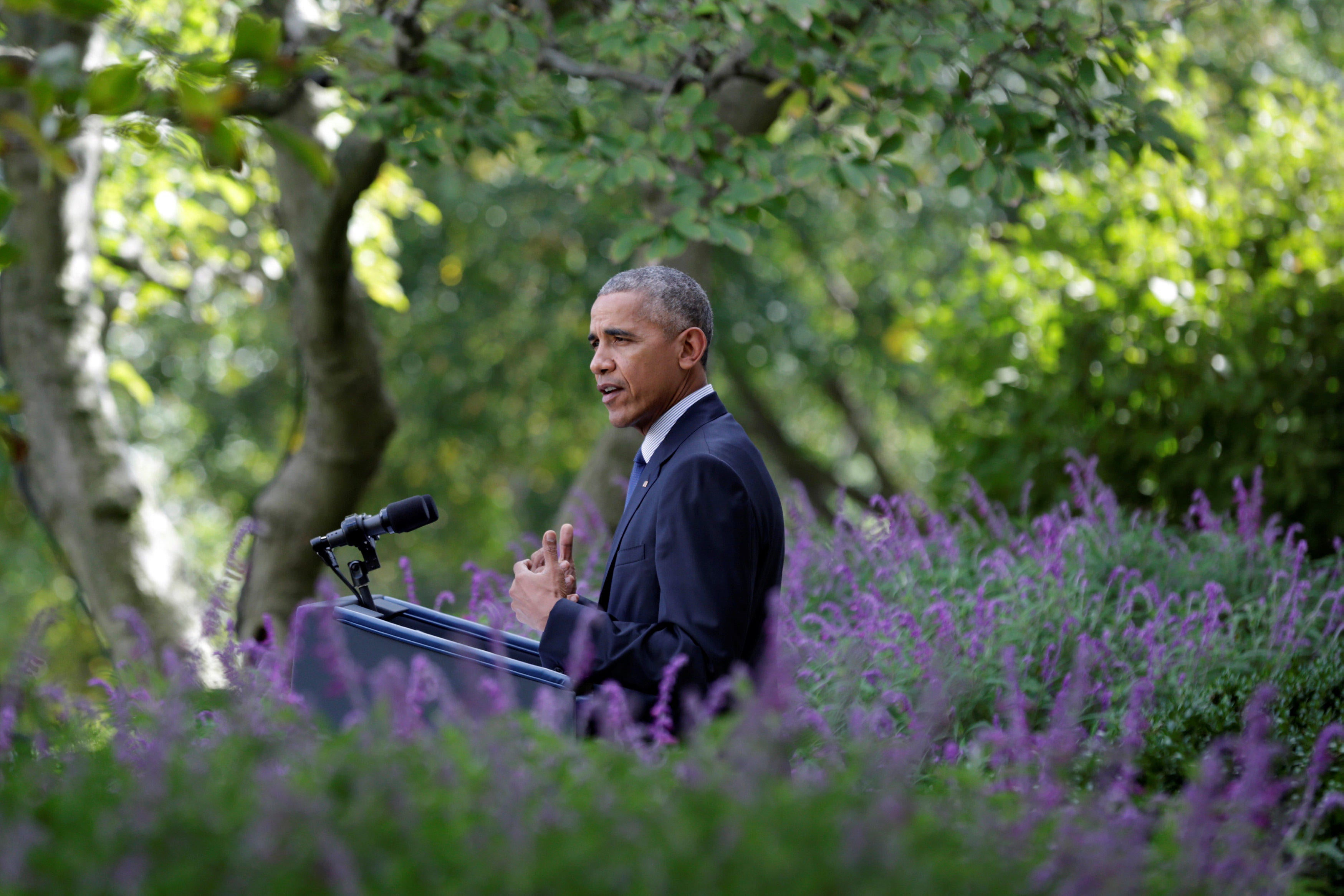 Obama calls Paris Agreement "a turning point for our planet"
President Obama on Wednesday commented on the news that the Paris Agreement to combat climate change will go into effect next month, calling it a possible "turning point for our planet."
"Today the world has officially crossed the threshold for the Paris Agreement to take effect," he said in a statement in the White House Rose Garden Wednesday afternoon. "Today the world meets the moment and if we follow through on the commitments this Paris Agreement embodies, history may well judge it as a turning point for our planet."
Mr. Obama's speech came the day that the landmark agreement on climate change crossed the threshold to be put into effect—which will now happen in 30 days, on Nov. 4. The deal was designed to take effect once 55 countries accounting for at least 55 percent of global carbon emissions had ratified it.
The deal, signed in Paris last April, commits countries to take action to slow rising global temperatures and requires governments to present their plans for reducing emissions. With the addition of Canada, Nepal and seven European Union countries that have now ratified the deal, the agreement has enough countries to take effect—a goal world leaders were hoping to meet before the next United Nations climate conference in Morocco in November.
Mr. Obama said the Paris Agreement is a reminder of "the idea that no nation, not even one as powerful as ours, can solve this challenge alone."
"All of us have to solve it together," he said.
The president spoke about the progress that has already been made in the U.S. to reduce carbon emissions—and touted the fact that those moves did not come with the significant job losses many predicted.
"Keep in mind, skeptics said these would kill jobs," he said. "And instead we saw, even as we were bringing down these carbon levels, the longest streak of job creation in American history."
Mr. Obama said the Paris Agreement "alone will not solve the climate crisis," but that it is a major step in the right direction.
"This gives us the best possible shot to save the one planet we've got," he said. "I know diplomacy can be easy and progress on the world stage can sometimes be slow, but together with steady persistent effort; with strong, principled American leadership; with optimism, faith and hope, we're proving that it is possible."
Thanks for reading CBS NEWS.
Create your free account or log in
for more features.