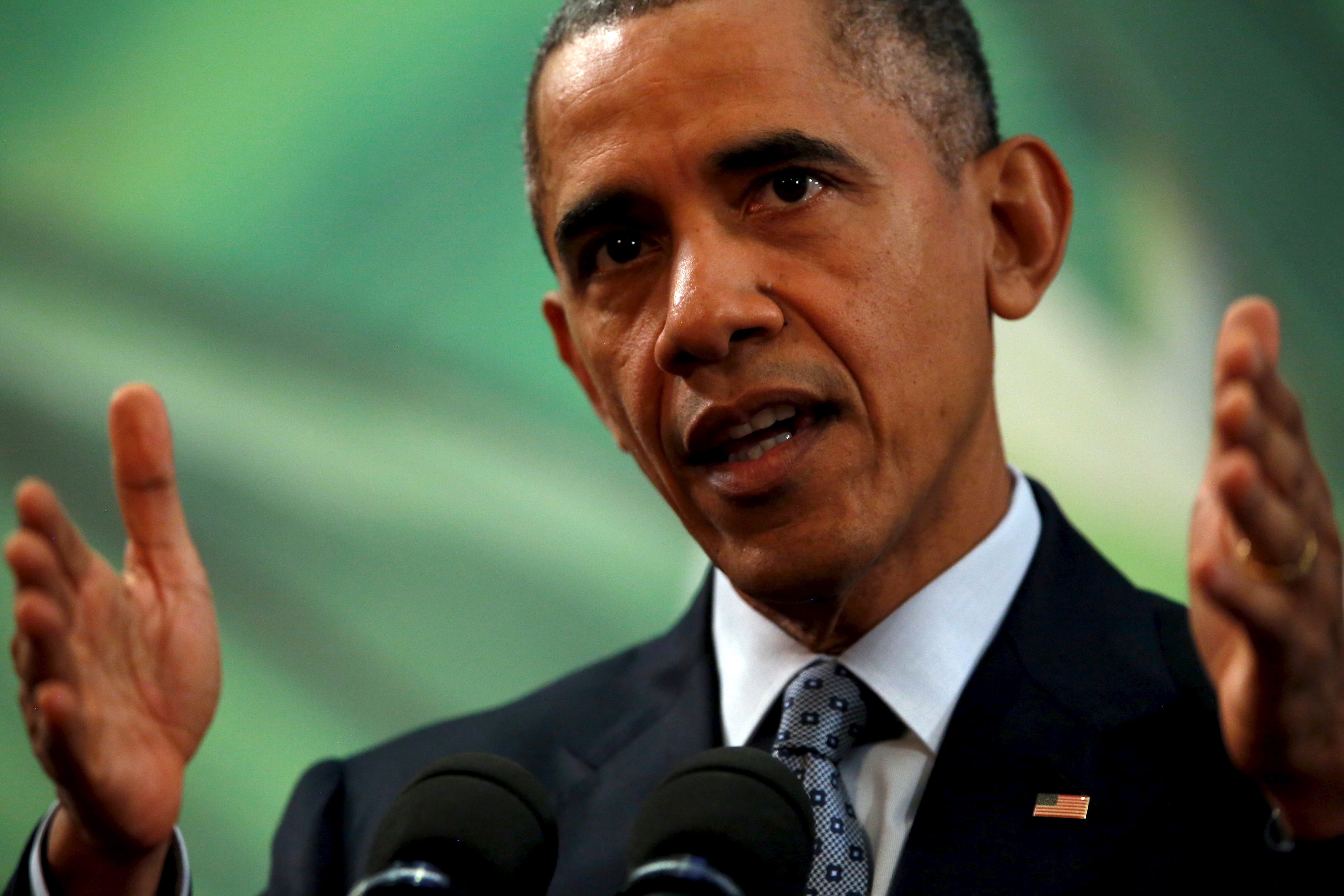 Obama berates GOP over Syrian refugees
MANILA, Philippines -- President Barack Obama lashed out Wednesday at Republicans who insist on barring Syrian refugees from entering the U.S., deeming their words offensive and insisting "it needs to stop."
"Apparently they're scared of widows and orphans coming into the United States of America," Obama said, mocking GOP leaders for thinking they're tough. But he also remarked that their sentiments could be used against the U.S. by Islamic State militants .
"I cannot think of a more potent recruitment tool for ISIL than some of the rhetoric that's been coming out of here during the course of this debate," the president said.
He insisted the U.S. process for screening refugees for possible entry into the U.S. is rigorous and said the U.S. doesn't make good decisions "based on hysteria" or exaggerated risk.
"We are not well served when in response to a terrorist attack we descend into fear and panic," the president said.
Obama's comments during a meeting with Philippine President Benigno Aquino marked his harshest condemnation yet of Republicans' response to the Paris attacks blamed on IS that killed 129 people last week. Republicans in Congress and on the 2016 presidential trail have urged an immediate closure of America's borders to Syrian refugees, but the Obama administration has shown no sign of backing off its plans to bring an additional 10,000 Syrians fleeing civil war into the U.S.
Obama was particularly incensed by a proposal by GOP presidential candidate Jeb Bush to admit only Christian Syrians.
While the president did not name Bush, he excoriated the idea of a religious test, saying, "When individuals say we should have a religious test and that only Christians, proven Christians, should be admitted - that's offensive and contrary to American values."
Bush later clarified he wants to give preference to Christians but not exclude properly vetted Muslims.
"When you start seeing individuals in positions of responsibility suggesting that Christians are more worthy of protection than Muslims are in a war torn land - that feeds the ISIL narrative. It's counterproductive and it needs to stop," the president said.
In Congress, House Speaker Paul Ryan and Senate Majority Leader Mitch McConnell have urged at least a temporary halt in the resettlement of Syrians. Obama pointed out that he's been waiting for a year and a half for Congress to take up a new war powers resolution to address the IS threat, questioning their newfound haste to solve the purported threat of innocents fleeing war.
Defending his administration's screening program, Obama said it takes 18 to 24 months to clear a refugee for entry, following vetting by the U.S. intelligence community and other agencies as well as biometrics.
Although there are indications that one of the IS attackers carried a Syrian passport and may have arrived in France alongside refugees, Germany's top security official has said the passport might have been a fake intended to stoke fears. Still, Obama acknowledged that the U.S. public was concerned about attacks on the homeland, noting that Paris "reminds us of home.
"I understand why Americans have been particularly affected," he said.
CBS News' Adam Aigner-Treworgy contributed to this report
Thanks for reading CBS NEWS.
Create your free account or log in
for more features.