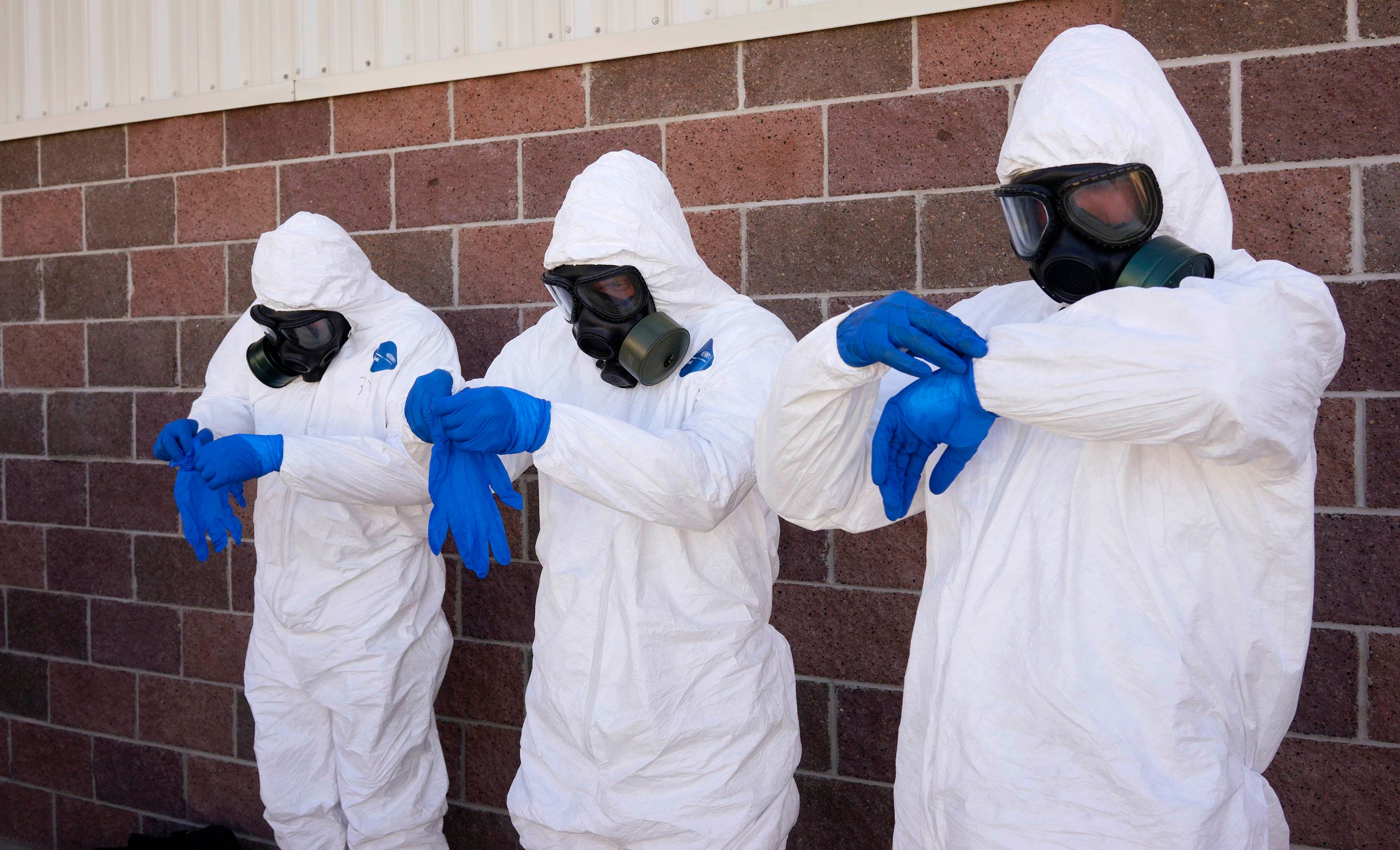 Obama asks Congress for $6.18B in emergency funding for Ebola
President Obama on Tuesday asked Congress to approve an extra $6.18 billion in emergency spending to combat the Ebola virus.
The funding, he said in a letter to House Speaker John Boehner, R-Ohio, would be used in Africa, to improve domestic readiness against the disease and speed up the testing of vaccines. As "emergency" spending, Congress would not be obligated to offset the amount spent or count it against deficit totals.
Under the White House's recommendation, $4.64 billion would be used for immediate needs, while $1.54 billion in contingency funding would ensure there are resources available to respond to the outbreak both in the United States and abroad.
"My foremost priority is to protect the health and safety of Americans, and this request supports all necessary steps to fortify our domestic health system and prevent any outbreaks at home," Mr. Obama said in his letter to Boehner. "Over the longer term, my Administration recognizes that the best way to prevent additional cases at home will be to contain and eliminate the epidemic at its source in Africa."
Most of the money the president requested, $3.18 billion, would go to the Health and Human Services Department (HHS). That includes $1.83 billion specifically for the Centers for Disease Control and Prevention, $333 million for the Public Health Emergency Fund, $238 million for the National Institutes of Health and $25 million for the Food and Drug Administration.
Another $2.89 billion would go to the State Department and the U.S. Agency for International Development. The Defense Department would receive $112 million for DARPA technology and research.
Mr. Obama noted in his letter that the money would pay for hospital resources, state and local preparedness efforts, protective equipment; management of Ebola treatment units, infection control, laboratory capacity, disease surveillance and education and outreach.
Using the funding to improving disease prevention and the response to the spread of the virus in vulnerable countries, he said, should also reduce the risks to Americans.
Thanks for reading CBS NEWS.
Create your free account or log in
for more features.